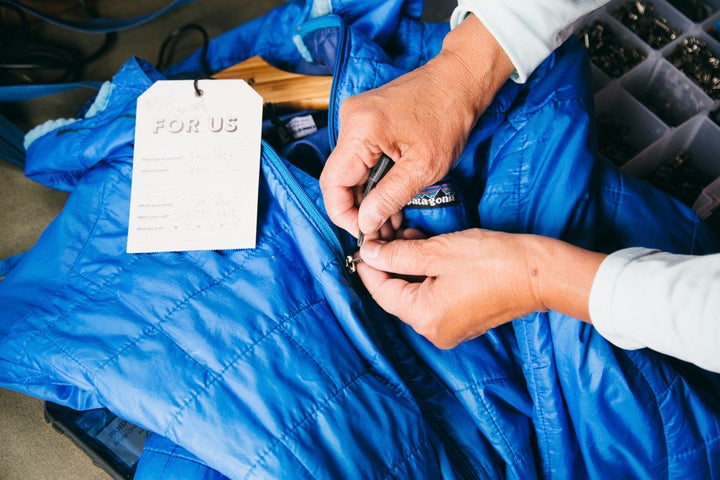 It's about to get even better. Starting in April 2017, shoppers will be able to bring their used Patagonia merchandise to local stores and exchange it for credits to buy new items. Patagonia will then clean, repair, and sell the older donated items at discounted prices on their new Worn Wear website.
The program is an expansion of Patagonia's existing Worn Wear program, which was created in 2013 to repair old items so they can be worn longer ― and kept out of landfills. In addition to a Worn Wear warehouse in Reno, Nevada, where Patagonia repairs over 45,000 items per year the company also provides customers with repair kits and resources to do it themselves.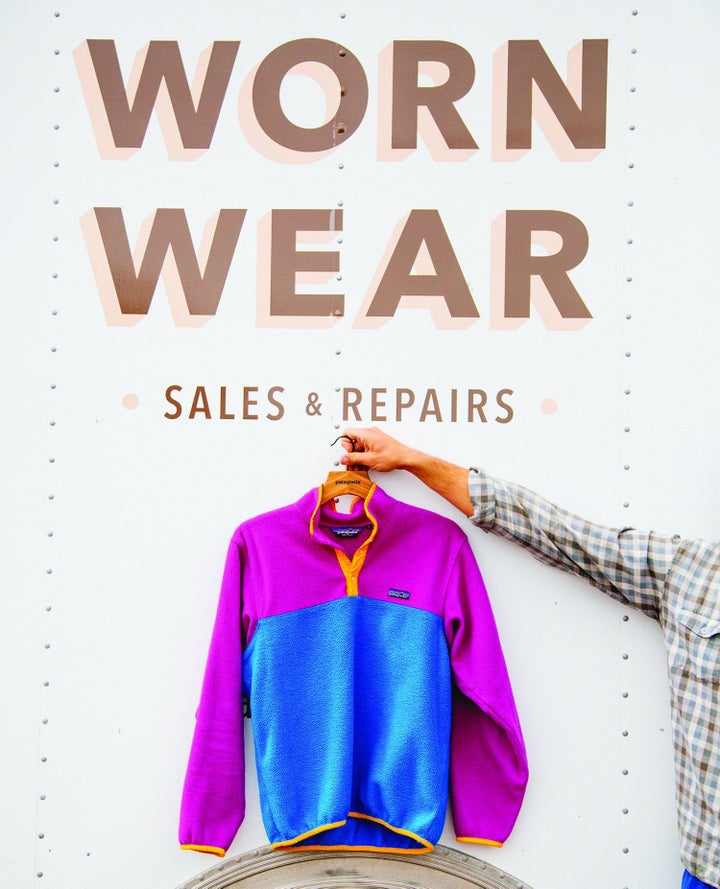 The entire practice speaks to the brand's efforts to get people to keep their clothing for longer periods of time, CEO and president Rose Marcario said in an e-mail. When Worn Wear initially launched, stories about customers and their long-time Patagonia items became a film, inspired clothing repair programs and more.
"We want our friends and customers to learn that the single best thing you can do for the planet is to use stuff longer," Marcario said. A press release also explained that "for every nine extra months a piece of clothing is used, there is a 20-30 percent savings in carbon, water and waste, according to independent research by WRAP UK."
Committing to a circular sales platform while giving customers a sartorial incentive to recycle their old duds and providing a more affordable option for people to buy its clothes? That's a program made in warm, fleecy heaven.
Related