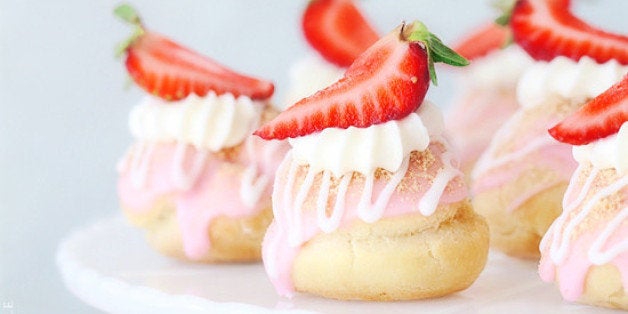 Pastry has always had the reputation of being a little troublesome. For the most part, it's entirely deserved. Puff pastry calls for exhausting amounts of rolling and folding -- though it's worth every effort. Pie crust demands cold fingers and swift work. And phyllo dries out and flakes away quicker than you can say baklava. But there is one pastry that's kind to those of us who aren't as skilled with the combination of flour, butter and sugar as other bakers might be, and it's the French pate a choux.
Pate a choux, sometimes known as cream puff pastry, is a forgiving and uncomplicated dough. It's made with milk, flour, butter, sugar, salt and eggs. The first five ingredients are whisked over heat until it all comes together. Next the eggs are beaten in, the dough is piped into its given shape, and into the oven it goes. It's that simple (well, minus some very particular details).
Pate a choux does require your attention and a willingness to whisk quickly, but if you hold up your end of the deal it will always hold up its end too -- which means cream puffs, eclairs, beignets and a world of French pastries are well within your grasp. Check out the 11 recipes if you need more coaxing, and then find the basic pate a choux recipe at the bottom of the article.
Paris-Brest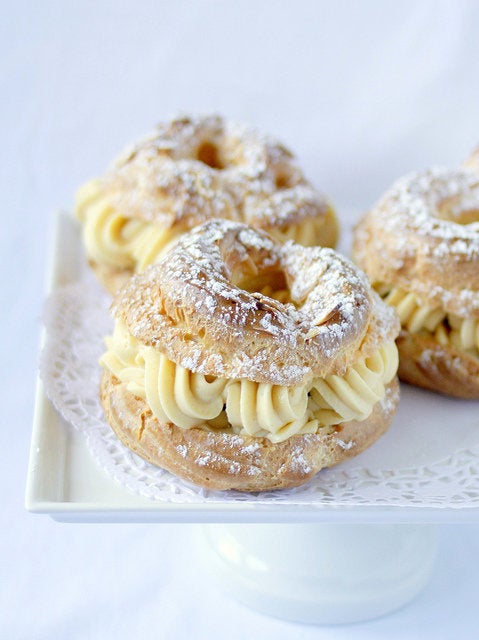 Meyer Lemon Eclairs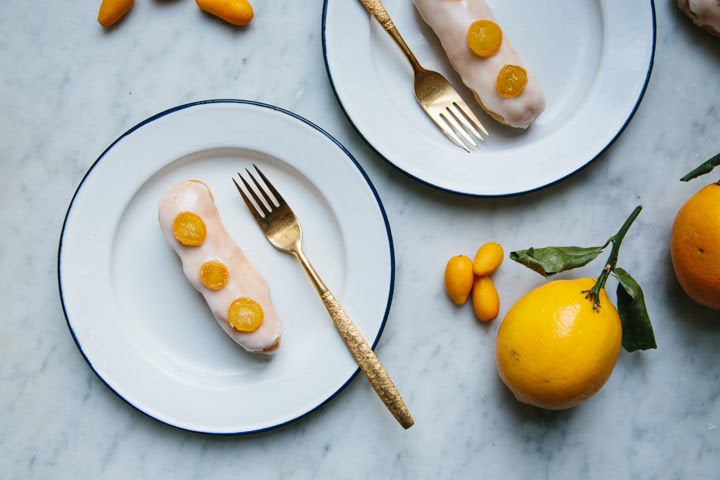 Croquembouche Cake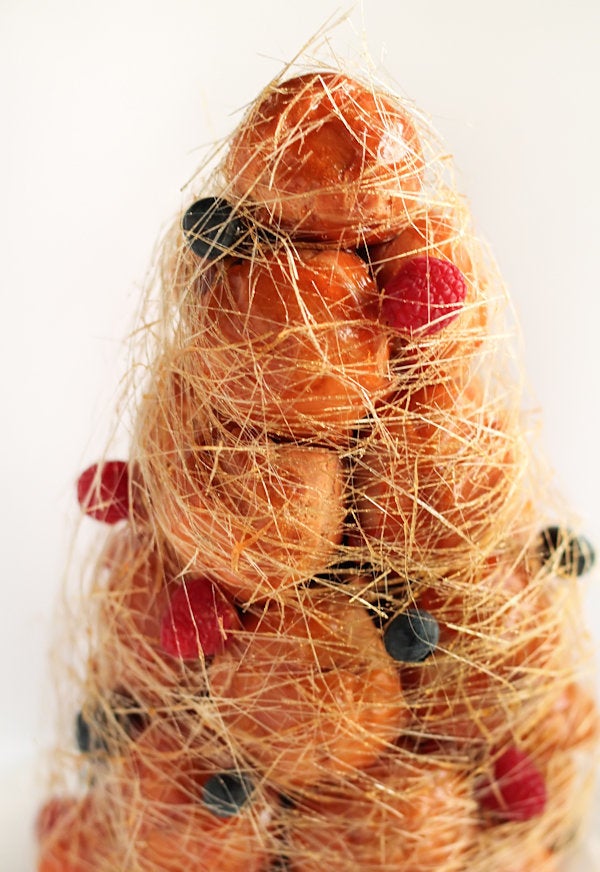 State Fair Cream Puffs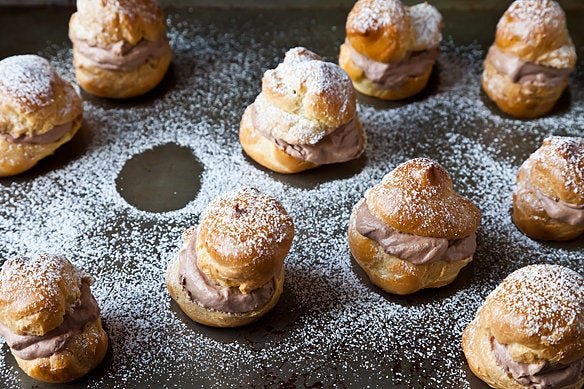 Pate A Choux Beignets
Banana Split Eclairs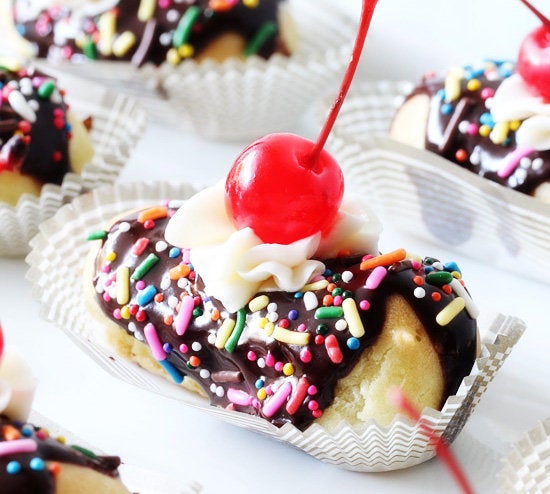 Peppermint Cream Puff Ring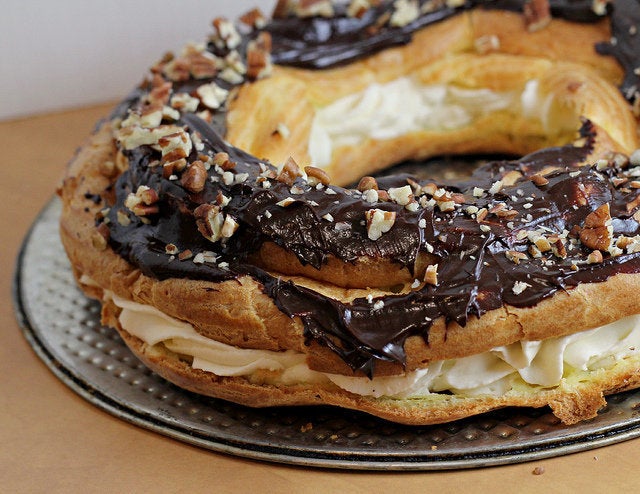 Strawberry Cheesecake Profiteroles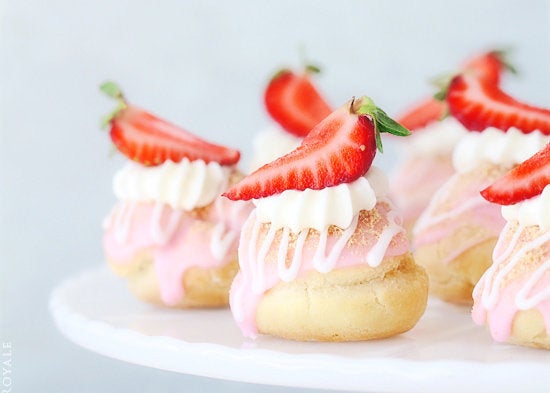 Saint Honore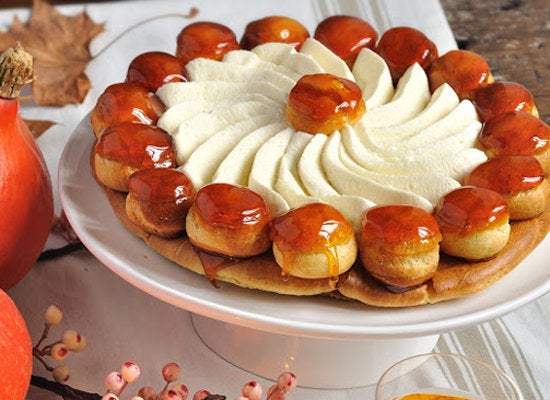 Gougères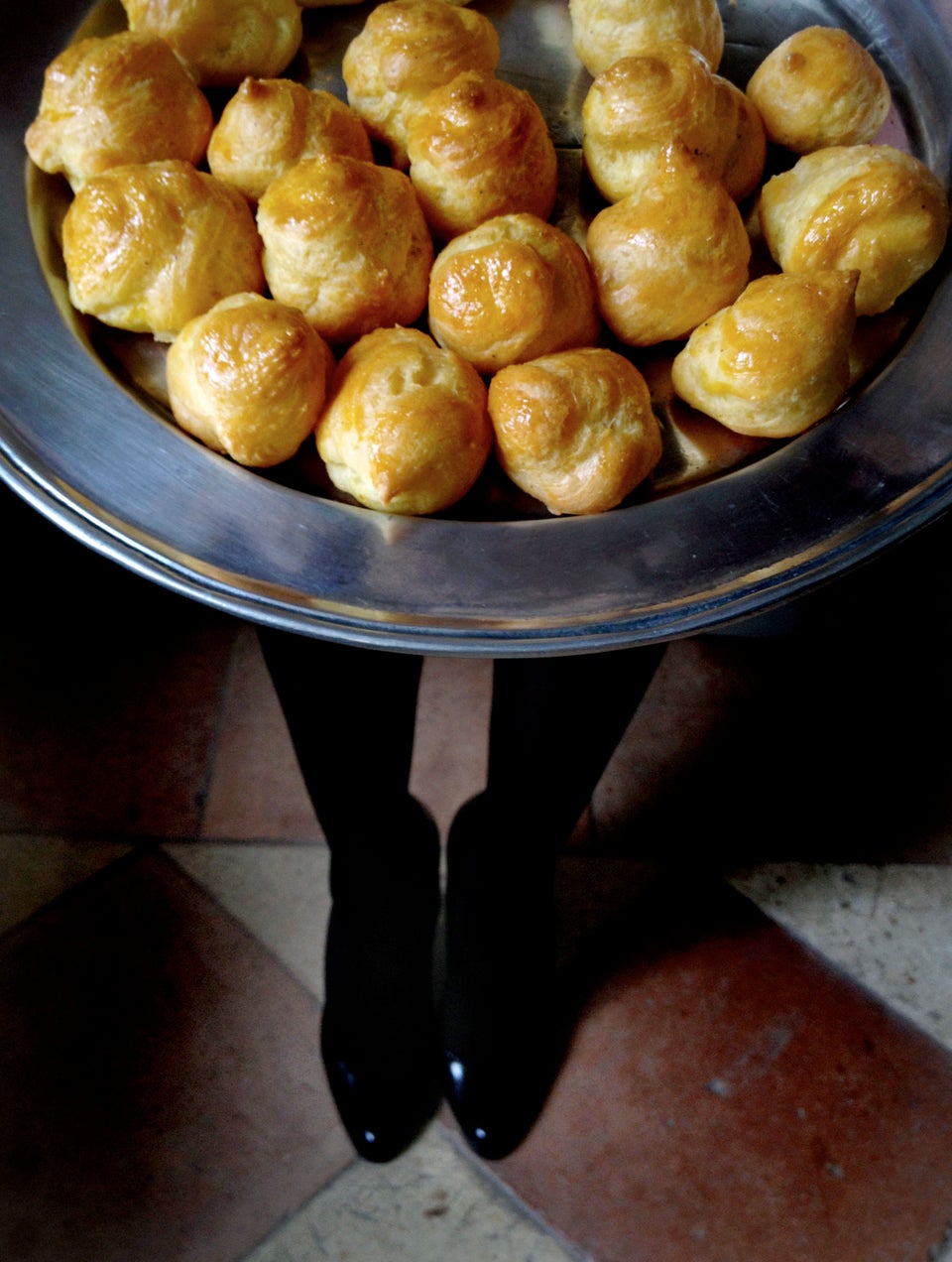 Champagne Cream Puffs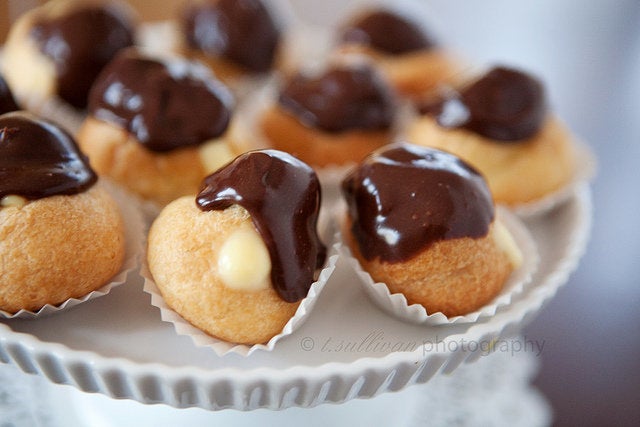 Basic Pâte Á Choux Dough