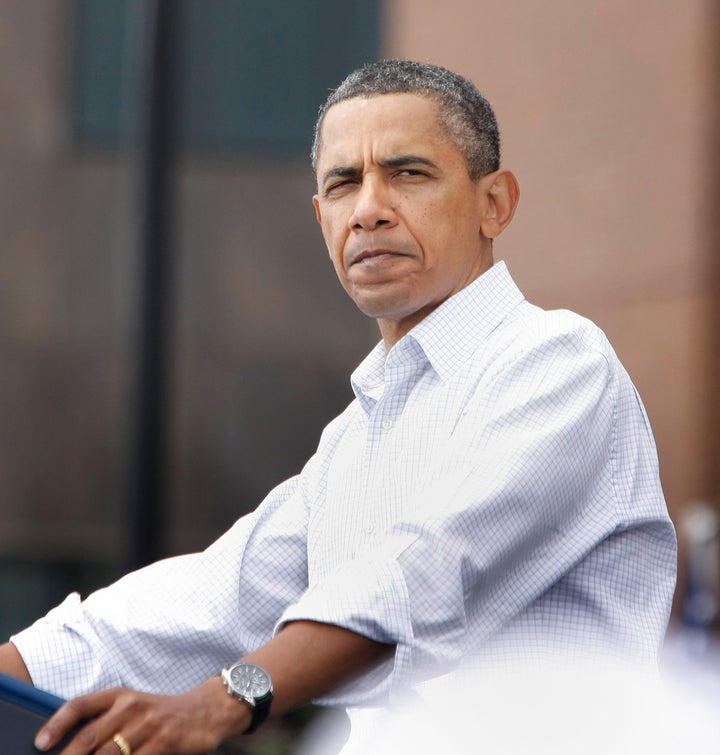 UPDATE: The patent reform bill cleared a filibuster on Tuesday by a vote of 93 to 5.
WASHINGTON -- The seemingly endless congressional circus known as patent reform still carries on.
On Tuesday, Senate Majority Leader Harry Reid (D-Nev.) announced he would allow senators to submit amendments to the legislation later this week, after the bill clears a filibuster. The legislation, which the Senate approved in March by a vote of 95 to 5, is all but certain to clear that filibuster in a vote scheduled for Tuesday night. But those fresh amendments, however few in number, indicate that Congress will capitalize on the massive special interest melee surrounding the patent bill for as long as it can.
Senators now claim to be tied up over an obscure provision in the bill known as "fee diversion" -- something that has essentially become a matter of debate between Sen. Tom Coburn (R-Okla.) and House Budget Committee Chairman Paul Ryan (R-Wis.).
The U.S. Patent and Trademark Office's operations are funded by fees the office charges to patent applicants. Congress generally takes those fees and diverts a significant chunk of them to other government functions. The Senate version of the patent reform bill that passed this March allowed the PTO to maintain independent control of all the fees it collects. That raised concerns for House Budget Committee Chairman Ryan, who stripped the provision from the House version of the bill.
"There's still some political wrangling going on some of the finer points, but this bill just doesn't do much," says James Bessen, a lecturer at Boston University's law school and a fellow at Harvard's Berkman Center on Internet and Society.
The fee diversion provision has little to do with the original goals reformers had in mind when Congress began considering patent legislation during the first term of President George W. Bush. Since then, patent reform has roped in just about every corporate heavyweight on Capitol Hill, from multinational drug companies to Silicon Valley tech giants to Wall Street banks to Texas trial lawyers.
And a year and a half after leaders from both political parties agreed to gut much of the bill's basic substance, the certain-to-pass legislation has continued to draw attention from campaign donors. The Senate could have simply rubber-stamped the House bill and sent the legislation to the president's desk. By refusing to do so, members of Congress get a few more chances to cajole those donors -- each additional legislative step for the bill allows lawmakers to ask for another round of contributions.
For years, tech companies have been bombarded by frivolous lawsuits from firms dubbed "patent trolls" -- shadowy companies that don't actually produce products, instead making money buying up patents and suing other companies for patent infringement. This troll business model depends on the tremendous volume of patents the PTO has approved over the years -- some of them vague and bizarre -- from the comb-over haircut to the concept of sending email over a cellphone. When armed with a vaguely defined patent, trolls can sue a company and often even win judgments.
Reformers say the resulting system actively discourages innovation. Any time an inventor brings a new product to market, she may be accidentally infringing on a little-known, loosely defined patent, and find herself in court. Patent attorneys know this and intentionally tailor patent applications to include the broadest possible language, giving their owners the greatest capacity to sue in the future.
As a result, the PTO grants a huge number of patents with boundaries that often go undefined until the patent owner goes through a lawsuit. That legal uncertainly leads many companies that are sued for patent infringement to settle out of court, often for tremendous amounts of money.
But overhauling the patent litigation system by making it harder to sue or lowering infringement damages would have lessened the consequences for infringing on certain patents.
"Our inability to lasso the patent problem will hog-tie our innovation as a country going forward, and this legislation, sadly, does not get the job done," said Ed Black, President of the Computer and Communications Industry Association, a lobbying group for tech firms.
The patent litigation system broke down after Sens. Patrick Leahy (D-Vt.) and Orrin Hatch (R-Utah) announced that Congress would not, actually, be overhauling it. The lack of substantive public policy change in the resulting bill may have even convinced some Silicon Valley companies to stop supporting it and instead begin using the unreformed patent litigation system to their advantage.
Corporate behemoths like Oracle and Microsoft began filing patent-troll-style lawsuits against their competitors. This summer, a consortium of tech giants including Microsoft and Apple made a multi-billion-dollar bid to buy up a collection of patents owned by the bankrupt Canadian telecom giant Nortel. The move was an open assault on Google, which responded by inking a deal to purchase cell phone manufacturer Motorola -- and its tremendous vault of patents.
After jettisoning plans to overhaul patent lawsuits, Congress tasked itself with the far more modest goal of churning through the backlog of patent applications awaiting review from the Patent and Trademark Office -- currently around 700,000 applications. The White House entered the fray, with President Barack Obama repeatedly insisting that the legislation will create jobs. Obama even enlisted economic adviser Austan Goolsbee for a brief explainer video in March.
Goolsbee proclaims that the main problem with the U.S. patent system is the length of time it takes to get a patent. It now takes about three years for a patent application to be approved, Goolsbee notes, and the economy would be more prosperous if that time were reduced. He says the Obama administration's plan -- otherwise known as the Leahy-Hatch compromise -- will reduce that time by 40 percent. This would make America a better place to be an entrepreneur, Goolsbee declares, closing the video by saying, "We've got the greatest inventors in the world, and it's time we give them the help they need to bring this country where it needs to be."
Lawmakers have deployed similar talking points. Speaking from the Senate floor Tuesday afternoon, Reid said the bill would "unlock the job-creating potential of each patent."
But critics say today's patents are geared more toward their ability to generate lawsuits than their ability to generate jobs.
"Just how many genuinely new ideas are there out there?" said Black. "People always use the example of Edison and the light bulb. Who really thinks that there are half a million light-bulb-type ideas every year?"
In addition to addressing fee diversion, the patent reform bill does two things: It creates a new process at the PTO for challenging patents after they have already been granted, and it changes the U.S. patent system from first-to-invent to first-to-file.
The proposed PTO system is designed to provide a less costly arena than the federal court system for challengers to take on low-quality patents, but it is unlikely to be heavily used. If a company challenges a flimsy patent at the PTO and loses, after all, the patent owner has a potential target for its first patent infringement suit.
The first-to-file switch simply makes it easier to resolve disputes when multiple people file the same patent. Under current law, if several people claim the same patent, the first person to invent the idea gets the patent (the U.S. is the only country with this patent system). Under the reform bill, the first person to file the application will win. This is not a conspiratorial sign-off on patent theft -- stolen ideas still don't get patents -- but it does harmonize the U.S. system with the rest of the world's patent laws.
But the latest Senate patent scuffle doesn't even directly deal with new processes at the PTO -- it's over how the office is funded and what happens its fees.
Sen. Coburn is now hitting the op-ed pages over fee diversion, demanding the patent reform bill be killed unless the PTO is given total control over the fees it collects.
"If Congress does not make this fix, President Obama should veto [the bill]," Coburn said in a Tuesday op-ed in the National Review. "Otherwise, he will be complicit in a scheme that is rigged to rob the very people we say we want to help -- America's job creators."
Of course, one way to slow the flood of patent applications and increase the PTO's funding would be to simply raise some of the fees the PTO charges to patent holders.
"Fees should just be a whole hell of a lot higher, especially renewal fees," said Bessen, the Harvard fellow. "That would weed out a whole lot of garbage, but nobody seems to want to confront that simple reality."
Patents must be renewed every four years, and hefty renewal fees, Bessen notes, would discourage patent trolls from filing patents on unproductive inventions in hopes of cashing in through a future court proceeding. Fee increases are not included in the current bill.