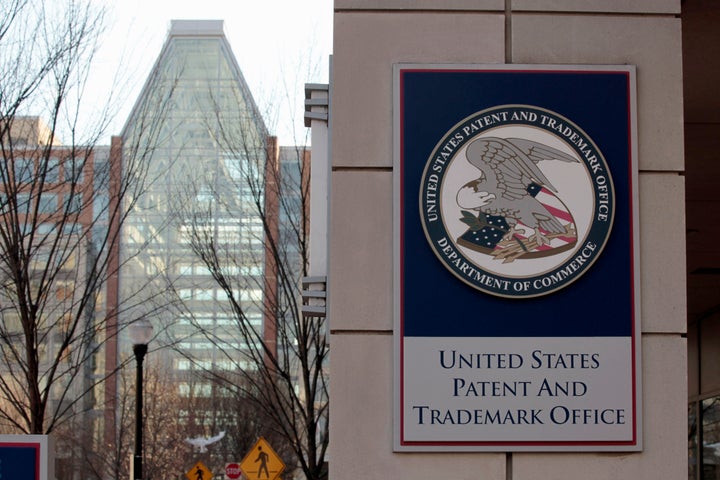 WASHINGTON -- As expected, the U.S. Senate passed patent reform legislation by a vote of 89 to 9 on Thursday evening, paving the way for the bill to be signed into law by President Barack Obama. But the bill, which has spent the better part of a decade working its way through the legislature, couldn't be approved without one last set of votes on giveaways to entrenched special interests.
It has taken Congress more than seven years to pass patent reform, and the corporate fight that sprung up around the bill meant rich rewards for those on Capitol Hill. Millions of dollars in campaign contributions have poured in over the course of the debate, with nearly every conceivable corporate interest weighing in, from Wall Street banks and drug companies to Silicon Valley tech giants and Texas trial lawyers.
As it stands, the bill has been broadly uncontroversial since March 2010, when Senate Judiciary Chairman Pat Leahy (D-Vt.) and Sen. Orrin Hatch (R-Utah) reached a compromise that stripped the legislation's efforts to reform the patent litigation system. The compromise will leave companies free to secure questionable patents -- the combover haircut, the crustless peanut butter and jelly sandwich -- and secure huge patent infringement judgements from companies in court, a practice that has become especially popular in the technology sector.
The amendments the Senate considered on Thursday were perfect examples of such pet projects. Sen. Maria Cantwell (D-Wash.) openly acknowledged the highly targeted nature of the disputes, noting that her amendment was an effort to reverse a provision "supposedly targeted at a single earmark for the banking industry," which she said had been "broadened" in the House version of the bill so that "many other technology companies will be affected."
Cantwell's amendment was designed to limit the scope of an obscure measure known as "Section 18," which was indeed originally intended to help Wall Street banks shake off two questionable patents from a company called DataTreasury. The company has no employees and more than 1,000 shareholders, but has raked in at least $400 million by suing banks over two patents on the idea of processing checks electronically. It owns the type of broad, vague patents that intellectual property experts loathe, but banks have been unable to overturn them in the court system, which grants significant deference to the decisions of the U.S. Patent and Trademark Office.
Prolific Wall Street fundraiser Sen. Chuck Schumer (D-N.Y.) dropped a provision into the bill targeting the DataTreasury patents, but as Cantwell said, that provision expanded slightly in the House version. According to a memo from the Republican Study Committee, just four companies formally objected to Section 18 in the House.
One of those companies was Intellectual Ventures, a firm which owns tens of thousands of patents but, like DataTreasury, makes no products, instead profiting from legal threats. The company has long been the subject of derision among Silicon Valley entrepreneurs, but it is headquartered in Cantwell's state, and she has toured its offices.
Cantwell has received $6,000 from the company's employees this year -- not an epic amount, but enough to convince a senator to promote a dead-on-arrival amendment. Cantwell's amendment to restrict Section 18 to DataTreasury, excluding Intellectual Ventures patents, died with just 13 yea votes and 85 senators opposed.
The more serious endgame threat to the larger bill came from Sen. Tom Coburn (R-Okla.). Coburn had wanted the patent office to keep the fees it collects from applications and spend as it sees fit, but House Budget Chairman Paul Ryan (R-Wis.) stripped out Coburn's provision, maintaining congressional control over the money. Coburn's effort to reverse Ryan Thursday threatened the overall bill's very passage.
Speaking on the Senate floor, Leahy acknowledged the Coburn amendment's ability to derail the legislation, urging his colleagues to vote against it.
"This amendment can sink years of effort by both Republicans and Democrats ... over a mere formality," Leahy said. "We should not kill the bill over this amendment."
Leahy won narrowly, garnering 50 votes to Coburn's 48 and defeating the Oklahoma Republican's amendment. Had the amendment passed, the Senate would have been forced to kick the bill back to the House, triggering months of further negotiations.
REAL LIFE. REAL NEWS. REAL VOICES.
Help us tell more of the stories that matter from voices that too often remain unheard.