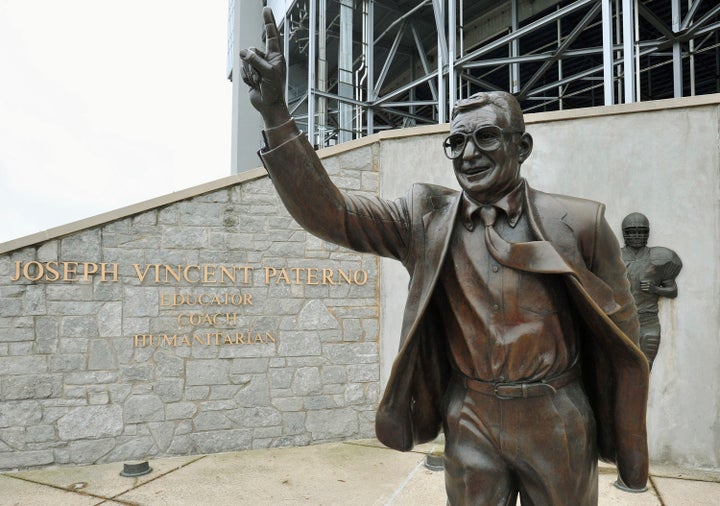 Over 200 former Penn State football players have signed a petition insisting that the university return the statue of former head coach Joe Paterno to its original place. The petition was handed to the university on Monday.
"Joe Paterno has been cast in a negative light, and we're trying to correct that narrative," Penn State alumnus Brian Masella, who composed the petition, told ESPN. "The university has ignored us over and over again."
The petition also requested a formal apology to Paterno's widow and the return of the wall that stood behind the statue, commemorating Penn State achievements.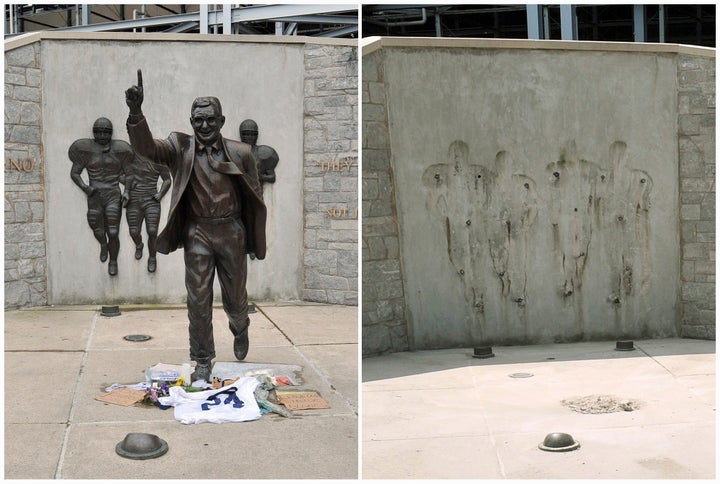 The University issued a response to the petition on Monday:
We appreciate the passion of our former Penn State lettermen for Coach Joe Paterno and the football program, and thank them for their input and many contributions/achievements ... there will be a time and place to acknowledge Coach Joe Paterno's many contributions. Any plans by the president to reach out to the Paterno family will be done privately.
If the statue were to be returned, Masella told ESPN that the petitioners would not be willing to compromise on its location.
"Our feeling is, it should go back where it was located on Porter Road," he said.
Related
Before You Go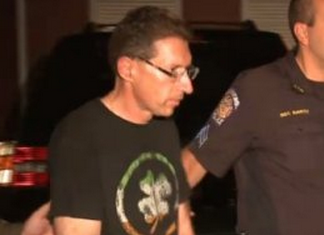 Priests And Sexual Abuse
Popular in the Community