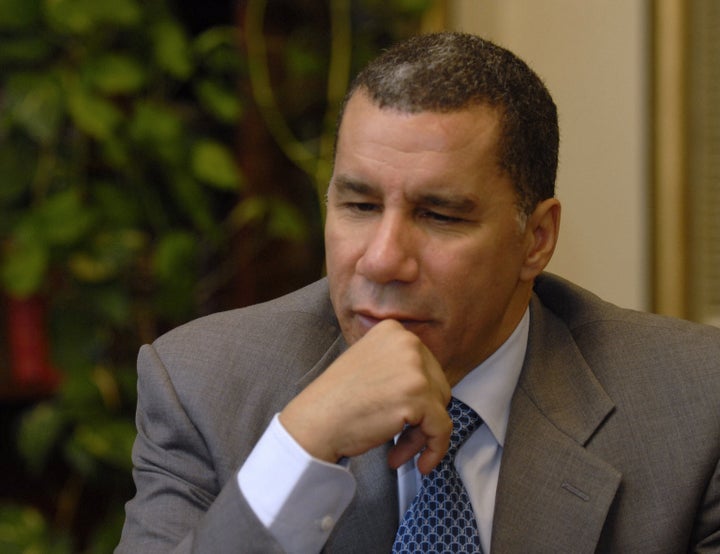 UPDATE: Business Insider now reports that a Paterson official denies that the governor will resign. The same source also says that while a "New York Times story is in the works," it will not run Monday.
Just days after rumors of a Paterson scandal hit a fever pitch, new reports claim the New York Times will publish their bombshell story on Monday.
We've now heard from a single source familiar with the goings on at the Governor's office that the story will likely drop on Monday, and that the governor's resignation will follow.
Yet just what the scandal is has yet to be defined.
Most media reports point to recent stories involving the governor and other women as signs of some sort of sex scandal.
In the past few weeks Paterson has allegedly been spotted "nuzzling" and "neck-kissing" with a woman not his wife, as well as allegedly getting caught in a compromising situation by a state trooper. The latter accusation is reportedly the reason behind Paterson's decision to ban state troopers from the Governor's Mansion.
Mirroring Paterson's own ascent to governorship following Eliot Spitzer's escort scandal, if the governor were to resign it is expected that Lieutenant Governor Richard Ravitch would fill his shoes.
More details as they emerge...

Popular in the Community