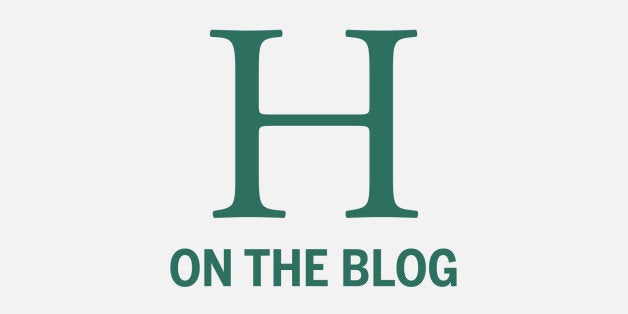 PATH -- the rail transit system of the Port Authority of New York and New Jersey -- is the only mass transit system in the nation with no tax subsidy. That should be changed, and responsibility for running PATH should be shifted to New Jersey Transit.
While PATH was never expected to be self-sufficient, its operating deficits have grown and are now a far greater burden on Port Authority finances than was anticipated when the Authority acquired PATH as part of a bi-state deal in 1961. In 2013, its deficit was $383 million; it's projected to be $387 million in 2014 and to approach one-half billion dollars in 2018. Revenue from other Port Authority activities covers the shortfall. This burden is undercutting the Port Authority's ability to fund world-class access to and facilities at the region's major airports -- John F. Kennedy International Airport, LaGuardia Airport, and Newark Liberty International Airport -- and to support other crucial regional infrastructure.
The large and growing losses are due to PATH's relatively high costs and relatively low fares. Despite recent fare increases, in 2013 the average fare revenue per ride was $1.96 or only 23 percent of the full cost of a ride ($8.45). According to the latest national study (2012) comparing only direct operating costs, PATH's cost per ride ranks third highest among the 10 largest systems behind only San Francisco's BART and Miami-Dade Transit.
Even more unusual is PATH's unique financing structure, relying on only two sources of revenue -- passenger fares and a cross-subsidy from bridge and tunnel tolls paid by motorists. Typically, transit systems rely on three revenue sources: passengers, who travel on the system, motorists, who benefit from the reduced traffic resulting from the system; and the general population, including employers, who benefit from the efficiencies of the system -- both in terms of an enhanced labor market and better air quality.
State and local tax subsidies for other U.S. transit systems ranged in 2012 from a high of $4.3 billion for New York City Transit (about 52 percent of its revenue) to a low of $49 million for BART. Los Angeles's transit system (LACTMA) received a tax subsidy of $731 million, despite having a heavy rail ridership of 48 million passenger trips compared to PATH's 80 million.
The question then is: What's the right mix of resources that should be available to PATH? Here two illustrative models should be considered: A "50-25-25" approach has been recommended by the Citizens Budget Commission for the New York Metropolitan Transportation Authority (MTA); it draws 50 percent of the needed revenue from fares, and 25 percent each from tax subsidies and cross-subsidies from motor vehicle users. An "equal shares" approach would draw one-third of the needed revenue from each of the three sources.
Either approach would create a tax subsidy for PATH. The likely source would be either a sales tax in the five New Jersey counties with the most PATH use, a property tax in those same counties, or a property tax in those counties and Manhattan's central business district, which draws on New Jersey for a significant share of its labor pool. The "50-25-25" formula would require a $175 million subsidy in 2018, the equal shares approach would require $233 million.
These sums translate into an increase from the current seven percent to either 7.32 percent or 7.43 percent for the sales tax option. For the property tax options, the rate increase would be 1.56 percent or 2.09 percent if applied only to the New Jersey counties, and 0.94 percent or 1.26 percent if applied to those counties and Manhattan's central business district.
Both approaches would require higher fares than are planned under current policies, which do not include fare increases beyond 2014. The "50-25-25" formula would require average revenue per ride in 2018 of $3.78, a 64 percent increase from the currently projected $2.31; the equal share approach would require a 9 percent increase to $2.52 per ride. Based on the current ratio of average fare to nominal fare, the two approaches would require single-ride nominal fares of $4.50 and $3.00, respectively.
While fare increases may be unpopular, PATH would still be a value relative to other options for commuting between New Jersey and New York. Consider that the EZ-Pass, round-trip, peak-hour toll on Port Authority bridges and tunnels is scheduled to be $12.50 for cars in 2018, and that current New Jersey Transit service from Newark is $5.00 on the train and $5.50 on the bus.
Both approaches would reduce the Port Authority's cross-subsidy to PATH from bridge and tunnel tolls, freeing substantial funds for investment by the Port Authority in other projects benefiting the region. Both approaches also suggest that it's time to transfer PATH operations from the Port Authority, which has no history of receiving tax subsidies, to New Jersey Transit. New Jersey Transit trains and buses already account for 60 percent of the weekday commuters from New Jersey directly to the Manhattan central business district, and adding PATH would bring the share to 87 percent. New Jersey Transit could more effectively coordinate transit operations across the state while continuing to receive a guaranteed toll cross-subsidy from the Port Authority.
PATH is an extraordinary fiscal drain on the Port Authority, undercutting the region's other transportation priorities. With PATH's projected annual deficit approaching $500 million, it's time to rethink and restructure PATH's funding and operation.

Carol Kellermann is President of the Citizens Budget Commission.
REAL LIFE. REAL NEWS. REAL VOICES.
Help us tell more of the stories that matter from voices that too often remain unheard.