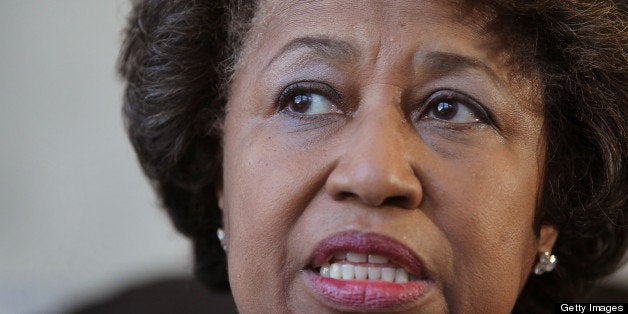 When women run, they win -- at least that's what the research says. Molly Ball's recent article in The Atlantic demonstrates that Republicans and Democrats are capitalizing on that knowledge to recruit more female candidates. But that article and the current reality in Congress show that when it comes to women of color and immigrant women, there's not enough targeted recruitment, and it's well overdue.
Given the gender disparity in the Senate, it should come as no surprise that the upper chamber has had, in its entire history, only one African-American woman (Carol Moseley Braun), no Latinas, and two Asian Americans (Mazie Hirono currently and Patsy Mink previously). In the House, things are marginally better, with 30 women of color currently serving (14 African Americans, seven Asian Pacific Islanders and nine Latinas), according to the Center for American Women and Politics.

Recruiting immigrant women is no more difficult than recruiting immigrant men -- 51 percent of the participants who participated in The New American Leaders Project's Ready to Lead training in the past 18 months have been women. Of the participants who then went on to run, 46 percent were women. As first-time candidates, these women took risks when they announced their candidacy for state and local office. And not all of them won. But they took that crucial first step, gained indelible experience, and will now seek out more training, mentoring and party support to bolster their preparation and try again.
Recruiting, training, and grooming female candidates of color is crucial for both increasing voter turnout and improving policy that affects all communities of color. First, research on Latino political participation shows that when immigrants run, they mobilize their communities. Case studies of Asian American candidates' campaigns have had similar findings. In Congresswoman Grace Meng's race in 2012, in Queens, N.Y., many volunteers were young Asian Americans, and turnout in Flushing, a historically low turnout area, increased by 31 percent over 2008 (though it is important to note that Flushing was redistricted in 2010 into a plurality Asian-American district, so direct comparisons are difficult).
When immigrants run and win, they also bring with them key experiences and perspectives that inform policy once in office. Illinois's DREAM Act is a perfect example. About one-third of the co-sponsors of the original bill were women of color. Other bills, from language assistance for individuals trying to access public services to domestic workers' bills of rights, all benefit from the shared experiences of immigrant politicians.
Given the current and future demographics of the U.S., Democrats and Republicans have to expand their networks, not just to more diverse communities but also down the ballot. to local and state races where the pipeline to Congress begins. Without that, Congress may improve its gender balance but still be out of sync with the new majority in America.
Popular in the Community