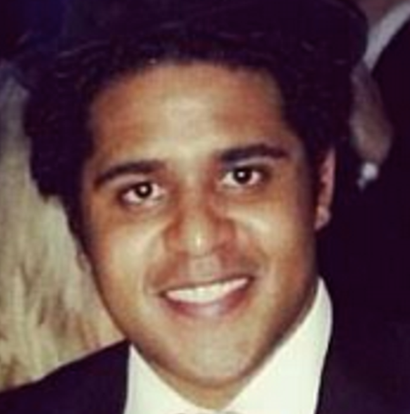 In a statement released on the day of the shooting, the hospital acknowledged the incident, referring to Pean as a "combative patient." The two security guards involved, who also work as Houston Police Department officers, were injured in the struggle, and the department is pressing charges against Pean — whom they referred to in a statement as the "suspect" — for two counts of aggravated assault against a police officer.
A petition protesting Pean's treatment has circulated among supporters, many of them doctors and other medical professionals. It strongly condemns the shooting, calling it "inexcusable" that Pean was shot while seeking care as a patient and criticizing the language used to describe the situation:
Personally, we stand in outrage for every time he is referred to as 'combative' without sub-clause or context, we stand in outrage for every time he is called a 'suspect' instead of a patient, we stand in outrage for every time he, one empty-handed, help-seeking man, is painted as a threat to two officers, able-bodied and armed, in a hospital.
What happened in Houston
Pean drove himself to the hospital Wednesday, August 26, according to local news channel KHOU. The following day, his visiting parents were informed by hospital staff that Pean was set to be discharged. When Pean's parents returned to the hospital to discuss how to continue his care, they were told that Pean had been shot by security personnel. The hospital referred The Huffington Post to HPD for all inquiries.
According HPD's statement, officers O. Ortega and R. Law were summoned to the eighth floor of St. Joseph's to help nurses subdue a patient. Pean allegedly hit Ortega in the head, leading Law to deploy a "conducted energy device," similar to a Taser. Ortega then drew his gun and shot Pean once; Pean was taken to the hospital's emergency room for treatment. The statement also says that Ortega and Law suffered "severe lacerations" to their heads.
Mark O'Mara, the Pean family's attorney, pointed to the particular difficulty of investigating an incident in a hospital.
"Because criminal charges are pending, and because of medical privacy requirements, it's been difficult for us to get specific details regarding how and why this tragedy occurred," O'Mara told HuffPost. "We also need to find out what happened and what caused this situation to go so terribly wrong."
HPD staff declined to comment beyond their own press release.
In the video below, Pean sits up in his hospital bed and thanks his supporters:
Guns, police and hospitals
Health care professionals are trained in how to safely restrain and tranquilize patients who are distressed or behaving erratically. Though standards can be inconsistent across different institutions or regions, weapons play absolutely no part.
"I think there is no circumstance under which it is acceptable for a Taser or gun to be used to subdue a patient seeking care," said Sonya Shadravan, a Los Angeles-based resident physician in psychiatry who signed the petition in support of Pean. "It is easy for the argument around Alan's case to become preoccupied with the petty questions of what he did or did not do... I think those questions are irrelevant, and a distraction from the real issue at hand."
Many hospitals don't allow police officers to enter the emergency services facility unless they surrender their firearms to a locked box.
"I worry that it's just as likely in that setting that a patient could grab a gun from an officer and be the one who does the shooting," said Dr. Rachel Glick, medical director of the Psychiatric Emergency Services at the University of Michigan Health System, where such a policy is in place.
Glick didn't know the specifics of Pean's case, but condemned the presence of a gun in any medical environment.
"There's no purpose for a gun even being in that setting," she said. "Instead, you have to keep things safe by having enough staff and being willing to really listen."
Dr. Gary Butts, a New York City physician who signed the petition, agreed with Glick. A former deputy commissioner of the New York City Department of Health and mentor to Pean's brother at medical school, Butts praised Pean for seeking medical care and spoke against having firearms in a psychiatric unit.
"In no way are we indicting how officers need to protect the streets," Butts said of the petition. "We're talking about in a hospital and what happens and what should be the limits of response."
Glick is part of a physician-led movement called Project Beta that produces guidelines for how to care for agitated or combative patients. Under Project Beta's guidelines, security officers and nursing staff at University of Michigan use physical restraint as a last resort, and instead lead with listening to the patient, providing for their medical needs and medicating for psychosis or agitation. After these other options are exhausted, Glick says that a minimum of four people — one for each of the patient's extremities — is needed to restrain the patient safety.
"But it really should be a very last resort," Glick concluded. "We try very hard to not use restraints at all."
Lilly Workneh contributed reporting to this story.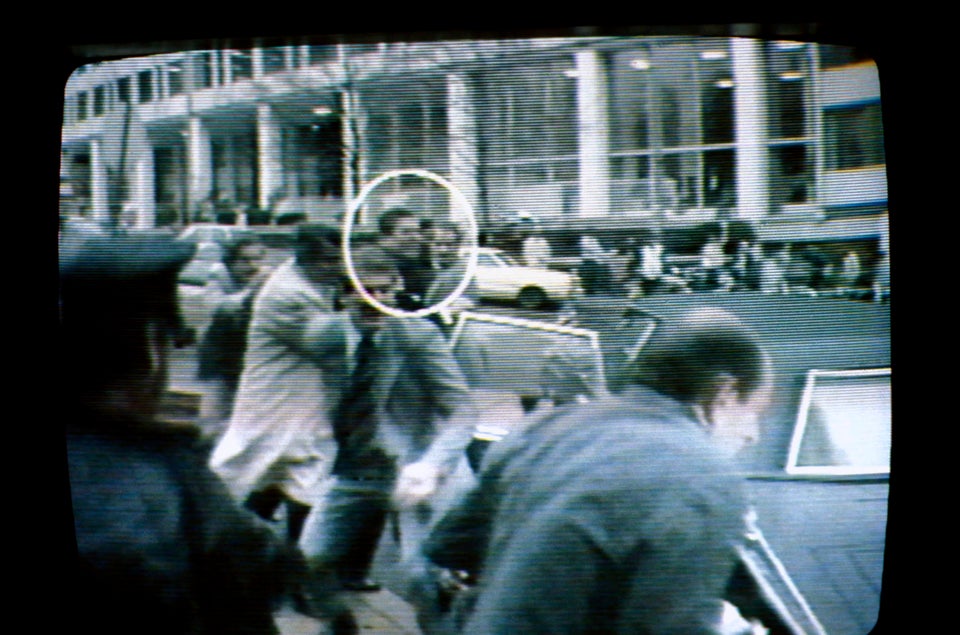 Pivotal Moments In The U.S. Gun Control Debate
Related