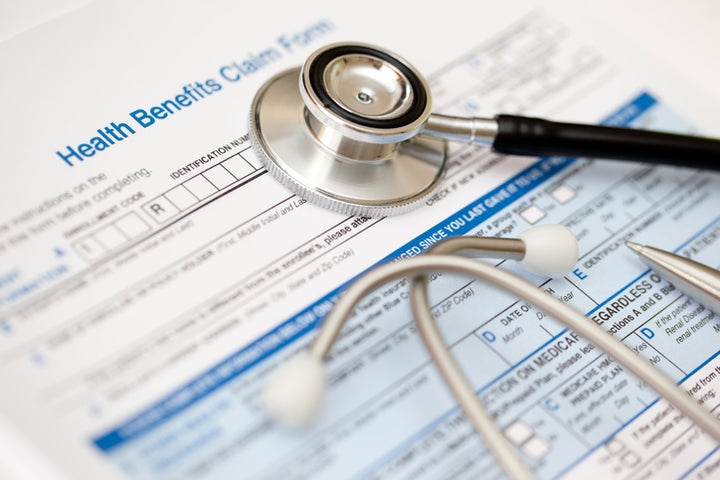 When 26 year-old Jane Russell of California first came down with a set of mysterious symptoms last year, she never anticipated the challenges she'd encounter in trying to pin down a diagnosis and treatment plan.
"I was preparing to leave for a backpacking trip in Yosemite when I suddenly became very dizzy, nauseous, and faint," says Russell.
Her roommate drove her to their local emergency room, where her bloodwork was found to be normal. Yet, over the next several months, Russell's health declined to the point where it eventually compromised her ability to continue her career as a geologist. She lost her job – and with it her work-sponsored health insurance – forcing her to pay over $600 a month to retain her benefits under COBRA, the law that allows some employees to continue their health insurance coverage after leaving employment. In the meantime, most doctors she visited dismissed her symptoms as psychological and attempted to prescribe her antidepressants, despite Russell's insistence that she was not depressed.
"I have felt many times that doctors have not believed me and I do think the swift depression diagnosis has a lot to do with me being a female," says Russell.
Eventually, a doctor found a marker for Lyme disease in Russell's lab work. But as her budget has become tighter without a full-time job and with steep monthly premiums on COBRA in addition to out-of-pocket expenses, she's now unable to continue some of the treatments that have helped her.
Russell is not alone. The Consumer Financial Protection Bureau reported this year that medical bills are the most common reason for someone to be contacted by a debt collector. Besides affordability, other barriers to access often include lack of transportation options to and from appointments, biases (whether implicit or outright) against patients due to gender, race, or income status, lack of knowledge among physicians about chronic pain, and draconian insurance guidelines that lead to red tape in securing the most accurate tests to identify a diagnosis and prescribe the most appropriate medications or treatments.
"Barriers to access happen nationwide among all disease groups," says Scott Bruun, Executive Director of the Chronic Disease Coalition in Portland, Oregon. "More often than not, we see aggressive industry lobbying efforts in states that lead to discriminatory plan designs or discriminatory payment determinations," says Bruun.
Specifically, Bruun notes that some insurance companies are proposing prohibitions against use of charitable assistance for copays, deductibles and premiums. In other cases, sometimes insurers mandate changes in a patient's treatment for non-medical reasons that restrict access to certain providers in order to reduce costs, effectively denying their patients access to what might be the best specialist for their condition.
The challenges described by Bruun are all too familiar to Joseph of Massachusetts. Joseph, who asked that his last name not be used, has a neurological condition similar to Multiple Sclerosis and has struggled to gain access to the medications that work best in treating his illness and its symptoms.
"I needed an expensive drug delivered by an infusion and it took nine months of appeals to get it," says Joseph.
"I don't like [opioids] but I've tried everything else and they work for me," says Joseph. "Lately, though, I am treated like a criminal and have to jump through a lot of hoops to get them."
Joseph is also autistic and could not find a therapist who specializes in autism in his insurance network, so has to pay out of pocket to see someone. Getting to his appointments is even more of a challenge, as he often cannot drive and it's difficult to get even handicap seating on public transportation when it is crowded.
"Travel is the biggest impediment to getting to the doctor," says Joseph.
Fortunately, there are many advocacy organizations dedicated to assisting patients in overcoming the barriers they face when it comes to attaining access to crucial medical care. For instance, Good Days offers transportation services, from road to air, for pre-approved medical appointments. Qualified patients can receive financial assistance for lodging and secondary travel expenses, such as parking, fuel and meals. The Disability Policy Consortium (DPC) in Massachusetts has a program called One Care Ombudsman that helps people in the state who qualify for both Medicaid and Medicare.
"People call our office and speak to the One Care Ombudsman team if they have problems with their [health] plan and the Ombudsman team helps them troubleshoot," says Maggie Sheets, who works as a research assistant and healthcare advocate with DPC.
"Without the ACA's expansion of Medicaid many people….would have less access to healthcare due to costs," says Sheets.
"The best thing patients can do is reach out to their elected representative at the state or federal level as a letter or phone call from a legislator or congressional member will go a long way toward fixing discriminatory issues," says Bruun. "It is also important for patients' stories to be heard publicly because a little bit of public shaming will go a long way toward mitigating instances of discrimination."
Related
Popular in the Community