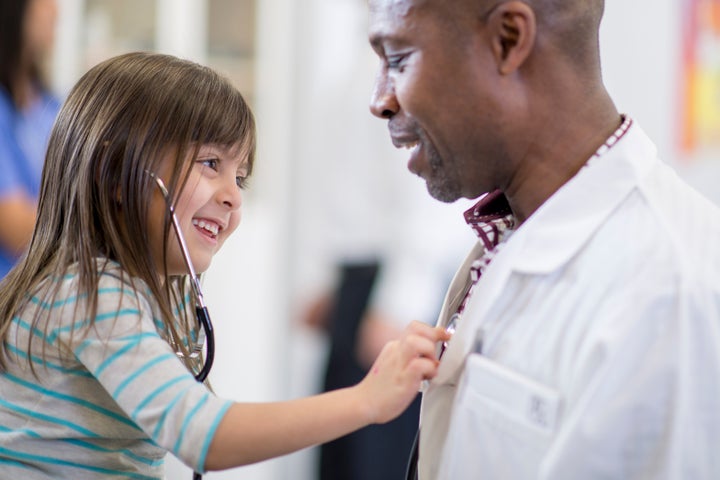 Imagine sitting at a conference table where people are talking about your future, in particular, your health future. The conversation gains steam and sometimes boils into debate. Some want to establish all the risks and benefits of various treatments you'll need. Others are worried about how much you'll cost them in insurance claims. None of them turn to you and ask what you think. When you ask to be heard, you're told that the others at the table know more than you do.
Few of us would tolerate such a conversation. Yet this scenario mirrors what's happening on a much larger scale in processes that yield new medicines. It's largely been payers, physicians, innovators, policymakers, and other actors in the health care system who have determined "what's good" for patients. The value of medicines for patients has largely stayed out of the orbit of patients themselves.
There are reasons for this—notably, that innovators, physicians, regulators, payers, and policymakers usually have the training and expertise to prove the general safety and efficacy of a new medicine. But patients are the ones with the disease. Patients are the ones who must ingest or inject any new therapy.
Patients are the ones who put their health on the line.
Patients, therefore, should be more than observers in discussions about what's best for them. When it comes to the value of medicines, patients are now insisting: "Nothing about us, without us!"
Clearly, there's great value in expert knowledge, but there's also a shortcoming: the assumption that when it comes to a disease or condition, one outcome fits all. Reality is far different. Different patients may value different things. Patient value can be as unique (or singular) as the patient, such as the ability to walk without help or return to routine daily activities. In our experience with patients, dancing at a daughter's wedding or watching a grandson's graduation may trump any clinical parameter that determines a "good outcome."
Earlier in this decade, the concept that patients should have a much bigger seat at the healthcare table began to take on greater emphasis. This patient-centric idea has spurred healthcare powers to engage more fully with patients in more meaningful ways. Progress is being made, with new commitments from innovators and regulators to work with patients and their advocates right from the start of any process aiming towards a new therapy, or a new use for an already-approved one.
The challenge now comes in sustaining and expanding the gains in patient-centered thinking and action. Unlike the routine and urgent services provided by physicians and hospitals, the development of new medicines takes place largely behind the scenes, over many years. New medicines are highly intermediated by regulators, physicians, pharmacists, and payers, often leaving the patient behind.
There should be opportunities for patients to have a larger say in determining:
What makes a new drug "effective"
How the drug approval process should be managed, and
How new therapies are provided to patients
Greater patient engagement becomes especially important as we face the reality that some diseases may not yield soon to cures. When it comes to new medicines for these conditions, "What kind of life will I lead?" is often the patient's central question. They and their caregivers may value the relief of symptoms like severe pain over other outcomes, including longer lifespans.
That's why the evidence that informs the development, approval, and medical protocols of a new drug should be informed by the input of patients from the beginning and throughout the process regular intervals throughout the process. The developer of the therapy, those who will pay for it, those who regulate it, and those who prescribe it all have essential roles here but patients should also be actively engaged in the dialogue. Determining "value" should be a shared decision, one that integrates scientific evidence with stated patient needs, goals, and preferences. This will not only assure patients that their voices will be heard, it will also help determine what endpoints make the most sense for research sponsors, and how regulators should make their ultimate approval decisions.
Here are some of the ways Pfizer is putting Patients First into practice:
We are engaging with patients and patient advocacy organizations in numerous disease areas to develop joint research agendas and determine shared goals.
Members of patient advocacy groups are more systematically engaging with Pfizer to discuss the feasibility and design of clinical trial protocols and endpoints.
Pfizer believes that where permitted, data collected during a clinical trial should be returned to participants, if they wish, so that they may both better understand the research in which they took part and see and use the data gathered about their health.
In short, when it comes to new medicines, "Patients First" has to be more than a slogan. It must become standard, ingrained operating procedure. Progress has been made, but the hardest work remains, especially as we move into an era of more precise therapies and confront growing epidemics of age-related diseases, including Alzheimer's. Patient centricity can't be just another "flavor of the month"—the fodder for conferences and webinars. It must be the North Star for all engaged, start to finish, in patient service.
At Pfizer, we apply science and our global resources to bring therapies to people that extend and significantly improve their lives. Every day, Pfizer colleagues work across developed and emerging markets to advance wellness, prevention, treatments and cures that challenge the most feared diseases of our time, and for more than 150 years, we have worked to make a difference for all who rely on us. Learn more at www.pfizer.com.
Related