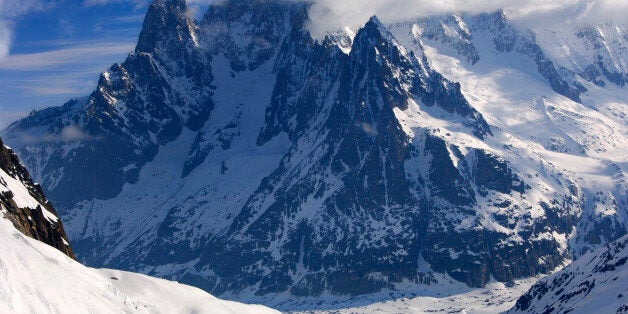 Hikers on Mont Blanc in the Alps stumbled upon the frozen remains of Patrice Hyvert last Thursday while they were scaling a range called the Mont Blanc massif, local newspaper Le Dauphiné Libéré reports.
After the climbers found the corpse, they notified mountain police who identified the body as the missing hiker.
Hyvert, an aspiring mountain guide, was last seen on March 1, 1982, when he embarked on a solo trek up the Nant Blanc face of the Aiguille Verte with plans to ski down, according to reports. He was 23 at the time. Inclement weather rolled in later that afternoon and heavy snow soon obscured the climb. On the same day, another mountaineer, Jean-Marc Boivin, was also scaling the range. He was airlifted off the mountain two days later.