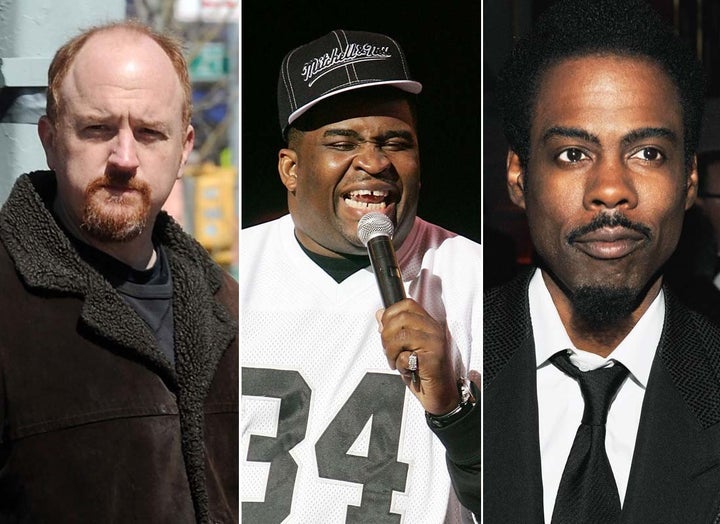 The world lost a comedy giant in Patrice O'Neal on November 29, but some of his closest friends celebrated his life by devoting a full weekend to talking about their favorite memories of him on SiriusXM. They discussed Patrice on The Opie and Anthony Channel (XM 105/Sirius 206).
O'Neal had been guest on "The Opie and Anthony Show" over 100 times, and even filled in as a cohost on several occasions. After his passing, his friends Louis C.K., Dane Cook, Dave Attell, Colin Quinn, Amy Schumer, Jim Florentine, Joe DeRosa, Kurt Metzger, Bob Kelly and Russ Meneve talked to hosts Opie, Anthony and Jim Norton about their memories of their departed peer. (Warning, some NSFW language.)
Louis C.K. "He was really starting to hit his stride. He was getting great. He's always been one of my favorite comedians -- in the top three since I saw him -- but in the last few years he just started to get great."
Dane Cook "We're never gonna feel this big laugh again. That's the first thing I thought of. If you made Patrice laugh, it kind of resets your funny."
Chris Rock talks to Opie and Anthony about Patrice for nearly 20 minutes, starting at 4:00:
Opie and Anthony give details on Patrice's upcoming album, "Mr. P," and how fans can help his family:
The real tearjerker: Warren Haynes of The Allman Brothers Band introduces this rare clip of Patrice singing, with Haynes accompanying him on guitar. The song he chose was an old Willie Dixon blues song that proved to be eerily appropriate.
PHOTO GALLERY
Remembering Patrice O'Neal
Calling all HuffPost superfans!
Sign up for membership to become a founding member and help shape HuffPost's next chapter