"Everyone was saying, 'Oh, this is just a formality, you're gonna read with Tom Cruise for 'Jerry Maguire,' but this is your part, you got it,'" she said on the red carpet of the Screen Actors Guild Awards. "And I blew it."
While "Maguire" resembled a traditional rom-com on the surface, its earnest approach made the Cameron Crowe film an awards circuit colossus. It not only won Cuba Gooding Jr. an Oscar, but led Zellweger to receive a SAG nod for her role.
"I actually think she was better for it," said Arquette, who herself won an Oscar in 2015 for "Boyhood."
At the time of casting for "Maguire," Arquette had already curated an impressive résumé, appearing in cult classics such as "True Romance," "Ed Wood" and "Lost Highway." She had been hardened by failed auditions as well, like that for Oliver Stone's 1991 "The Doors" biopic.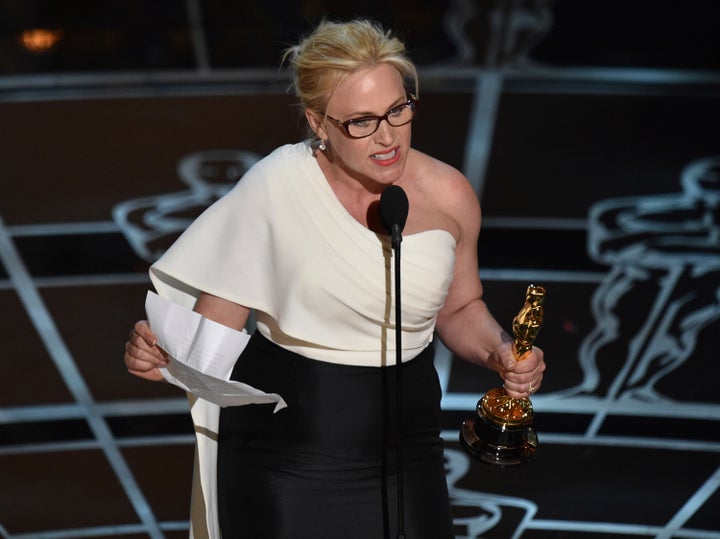 "I just heard on this podcast the other day … that the casting director, that Brad Pitt and I were her choice, we were the first ones who came in to read for 'The Doors,' and she was like, 'Why are we having any more auditions? They were perfect,'" Arquette said. Ultimately, though, Meg Ryan and Val Kilmer won out to lead the film.
Arquette told Variety that she's "a terrible auditioner" because the process doesn't involve "finished work," but added that actors need to "have fun" during tryouts.
"You gotta go in and do your best, take a chance," she said, "and you gotta let it go, because it's really out of your hands."
Popular in the Community