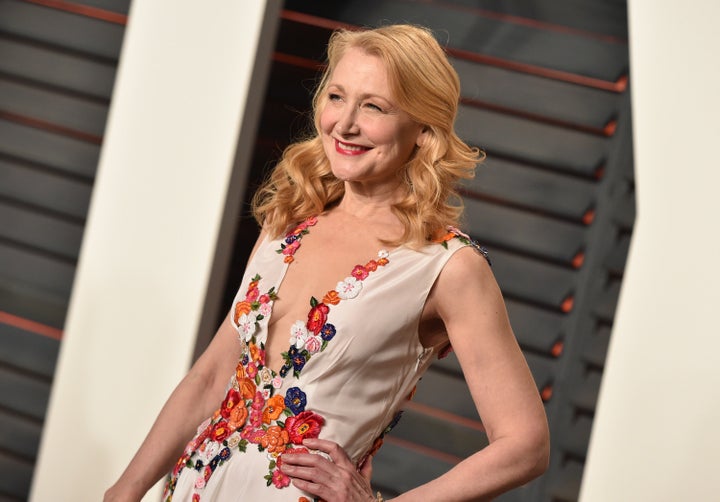 In an interview with The Guardian timed to her new film "Learning to Drive," actress Patricia Clarkson held nothing back when it came to sexism in the entertainment industry.
Speaking with Guardian writer Benjamin Lee, the Oscar-nominated actress highlighted the ugly truth about Hollywood when you're not a "while male actor."
"There are still so many movies made starring 50 men and one woman!" she said. "A white male actor should never be allowed to complain about anything. Shut up and sit in the corner. I mean, seriously!"
An exception to that Hollywood trend is the women-led "Ghostbusters" reboot which Clarkson said she "can't wait to see." When asked whether she was worried about the pressure surrounding the film and its performance at the box office, Clarkson acknowledged the harsh microscope it has been put under that projects spearheaded by women so often are.
"Men make bad movies that bomb all the time but they're like, 'Oh, well, we didn't do the marketing right,'" she said. "Eat me!"
Having been in the entertainment industry for decades, Clarkson also shared her perspective on the lack of roles for older women. As Lee pointed out, "Hollywood remains a challenging environment for women over 50 whose names don't begin with Meryl." What bothers Clarkson most, she said, is the lack of complex roles for women who dare to actually age.
"These archetypal older women in movies can sometimes make my skin crawl," she said. "It's about the one dimension, it's about the lack of any texture."
Clarkson is out to combat this sexism in entertainment and got a bit of a head start with Hollywood's pay gap problem. In May, "House of Cards" star Robin Wright revealed she demanded the same pay as Kevin Spacey after discovering she was being paid less. Clarkson did exactly the same thing -- eight years ago. She told The Guardian that after learning her male co-star was earning more than she was, she "absolutely" ensured she received the same pay. 
Calling all HuffPost superfans!
Sign up for membership to become a founding member and help shape HuffPost's next chapter
BEFORE YOU GO
PHOTO GALLERY
Famous Women Who Know You Deserve Equal Pay