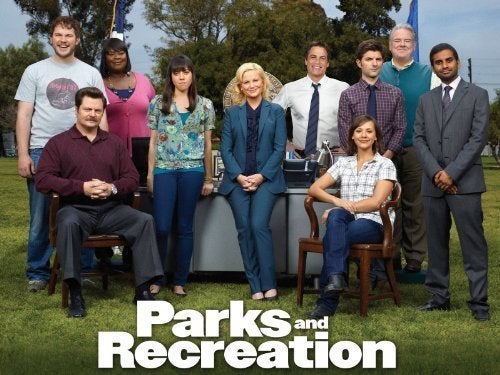 There is only one person in this world who strikes fear into the heart of Tammy 2: Tammy 1. And now we know her identity.
TV Line reports that Patricia Clarkson has been cast as the first wife of Nick Offerman's gloriously mustachioed Parks department head Ron Swanson in NBC's Emmy-nominated sitcom, "Parks and Recreation," giving face to a character that has only been mentioned in haunting memories through the first three seasons. The Oscar-nominee will play a psycho who scares the life out of all who enter her path, including Ron's second wife Tammy, played by Megan Mullally.
The casting comes after much speculation this summer, which included, at the behest of Offerman and Mullally, a brief internet campaign -- started here at The Huffington Post -- to get Oprah to agree to take the role.
"We're going to find out who Ron's first ex-wife Tammy is, and I'm excited to find out why Tammy Two is scared sh*tless of Tammy," Offerman said in the early June interview. "We're trying to start a campaign to get Oprah to play Tammy One. I think Oprah would be the only, she's the only person we can think of that might be intimidating to Megan Mullally. It would be so good."
Clarkson, though, is a terrific choice, having just shined in a supporting role as Mila Kunis's sex-crazed mother in "Friends With Benefits"; an upcoming starring turn in "Main Street," an inspirational drama with Colin Firth and Orlando Bloom; and a turn in the coming-soon romance "One Day" with Anne Hathaway and Jim Sturgess.