2012 may be nearing the end, but it's never too late for a good fashion feud.
Our own Patricia Field stylist, Hiraku, designed the snap back and we sell it as a t-shirt, headband and a beanie as well. They've been going like hotcakes here at the store and have become a staple of the Patricia Field brand this year. We get requests to send them to clients everywhere worldwide and people ask for them by name when they come into the store…
Posted above is a photo of two "VOGUE" baseball caps being sold at Madison Square Garden at a Madonna concert for $35 each.
On Patricia Field's website, you can find "'The Original' VOGUE Snapback Cap" retailing for $36, described as "An homage to the urban dance style of 1980s known as 'Vogueing', this House of Field exclusive brings New York City Ball culture back to the forefront again, as recently seen on the Queen of Vogue herself!!"
What's more intriguing is that the "VOGUE" hats supposedly spied at Madonna's Madison Square Garden concert are nowhere to be found amongst the merchandise on her official website. There is, however, one for sale on eBay touted as "MADONNA RARE MDNA TOUR VOGUE EXCLUSIVE CAP HAT NEW YORK CITY BLACK MSG GIRL WILD."
So did Madonna truly rip off Patricia Field with her MSG concert hats?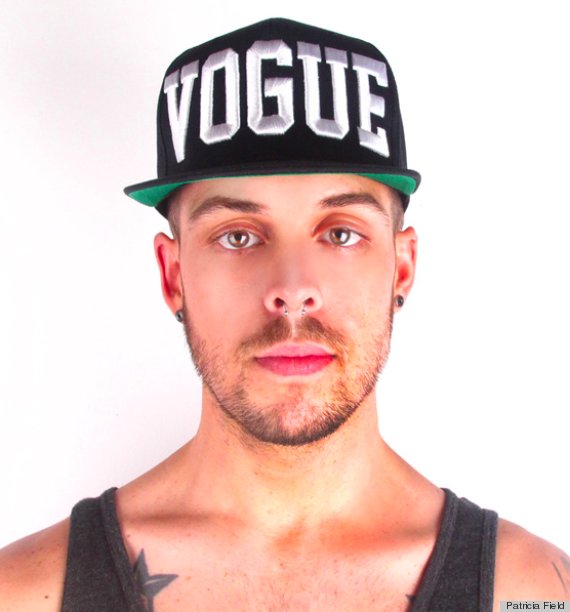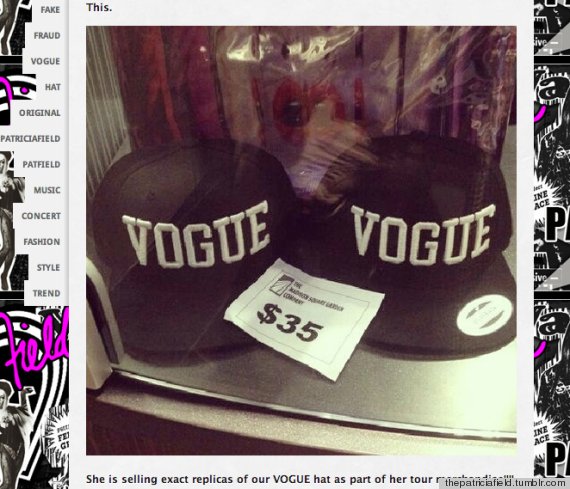 See what else Madonna's worn: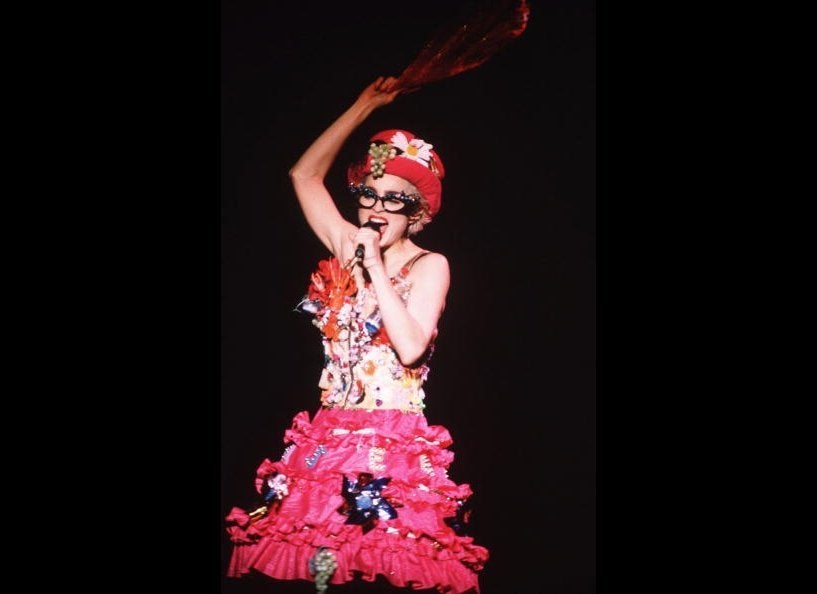 Madonna Style Evolution
Related