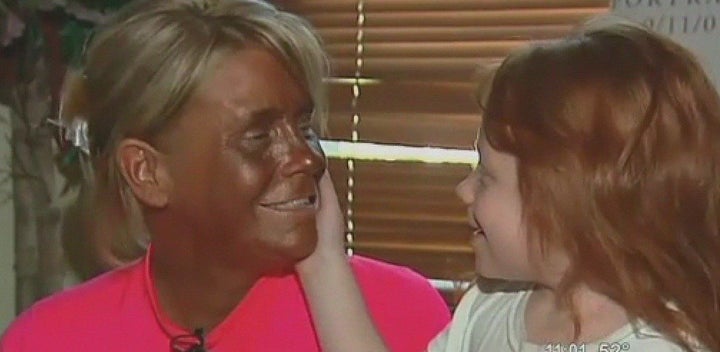 The now-infamous "Tanning Mom" of New Jersey has a dark side to her public image that almost matches her extremely artificial suntanned complexion.
Patricia Krentcil, 44, has been fighting to clear her reputation since police accused her of child endangerment for allegedly bringing her 6-year-old daughter Anna inside a tanning booth.
"I'm a great mother and I would never do that to my child," Krentcil said while getting into a car.
She added a vague accusation that she has an arch rival lurking out there to make her look bad.
"There's somebody out there my whole life that doesn't like me," said Krentcil, "because they're jealous, they're fat and they're ugly."
To burnish her reputation, Krentcil appeared on national television to explain her side of the story. But many became bewildered by her skin tone which appeared practically charred during an interview on CBS. Critics said she might be tanorexic, or addicted to tanning.
PHOTOS: (Story Continues Below)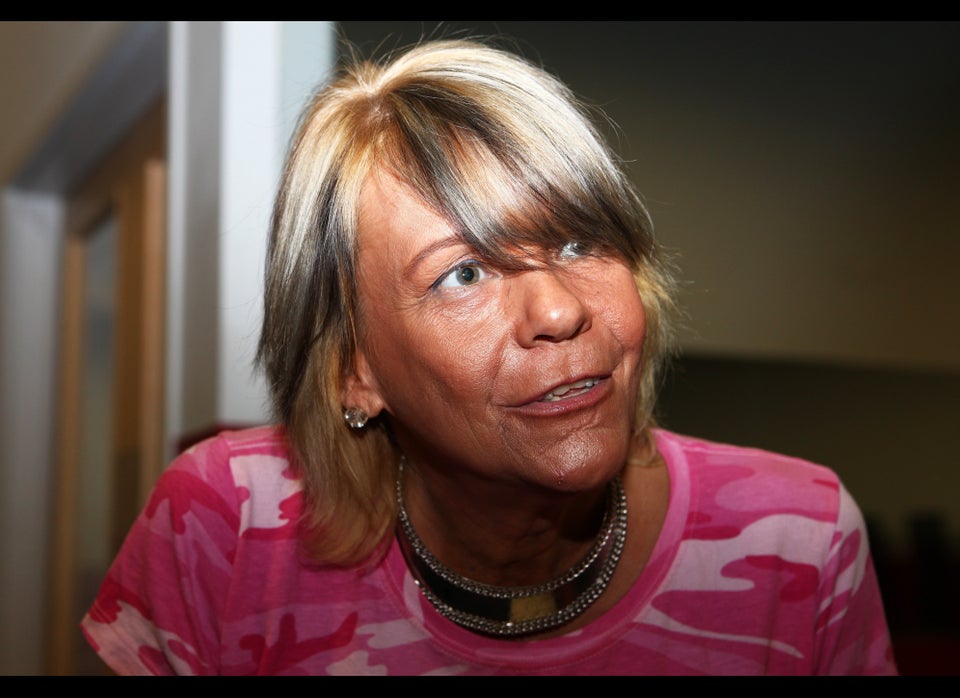 Tanning Mom, Patricia Krentcil
Her husband defended Krentcil, saying that their daughter got a sunburn from playing outdoors.
Related
Popular in the Community