You may or may not be familiar with the phrase "inspiration porn," used to describe the objectification of people living with disabilities, often resulting in undeserved admiration and pity for someone who's just trying to get through the day.
Patricia Lay-Dorsey was diagnosed with chronic (primary) progressive multiple sclerosis, and documents her journey with the condition through a series of strikingly raw photographs. But don't for a second mistake her artwork with inspiration porn.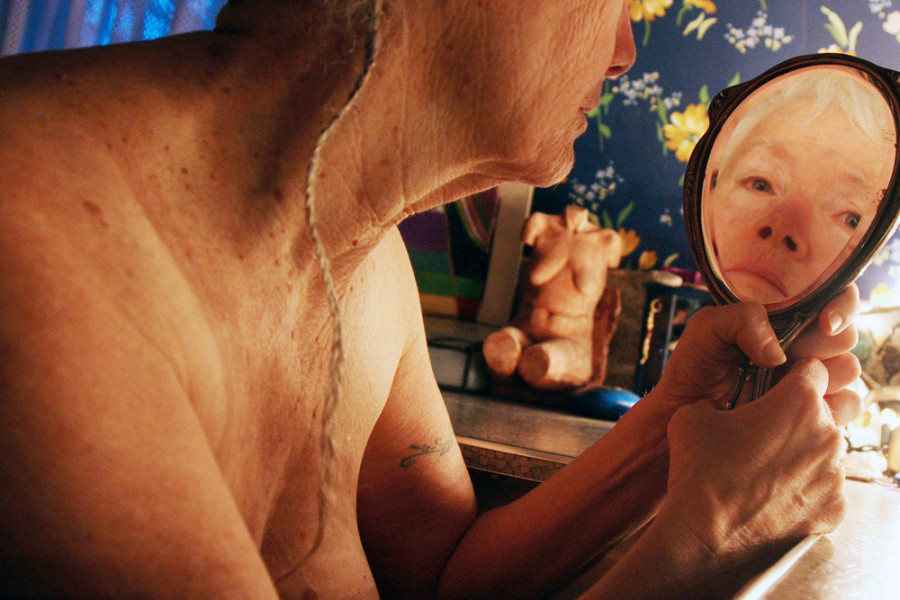 Multiple sclerosis is an unpredictable disease of the central nervous system that results in the disrupted flow of information between the brain and body. It often leads to pain, weakness, fatigue, spasms and difficulty walking, among other symptoms.
"I was 45 years old when I took my first unexplained fall," Lay-Dorsey explains in her artist statement. "Until that cold January day in 1988, I had run marathons, biked 200-mile weekend tours with my husband, and had only recently stopped taking modern dance and ballet classes. My body had always done whatever I asked of it until suddenly it became the most unpredictable part of my life. Eight months after that first fall, I was diagnosed with chronic (primary) progressive multiple sclerosis. From that moment on, I saw my body as a stranger."
The artist began taking self-portraits for her project in June 2008, beginning with documentary-style representations of her daily life. She soon realized, however, that capturing reality wasn't necessarily the same as capturing truth. "As time went on, my images became more symbolic," the artist explained in an email to the Huffington Post. "Instead of simply showing myself swimming, eating or scooting, I began to look at ways I could portray how I was feeling, especially how I was feeling about living with a disability... I started to ask myself questions in my journal.
"One of the questions was addressed to my legs: 'So how do you feel about not being able to walk?' The answer came quickly, 'We feel like a kite caught in a tree.' I could tell from my gut reaction to these words that it was the truth. So I spent three days setting up the photograph of a kite caught in a tree. This process allowed me to make my way through these feelings by acting upon them creatively. Art has always been my most effective therapy."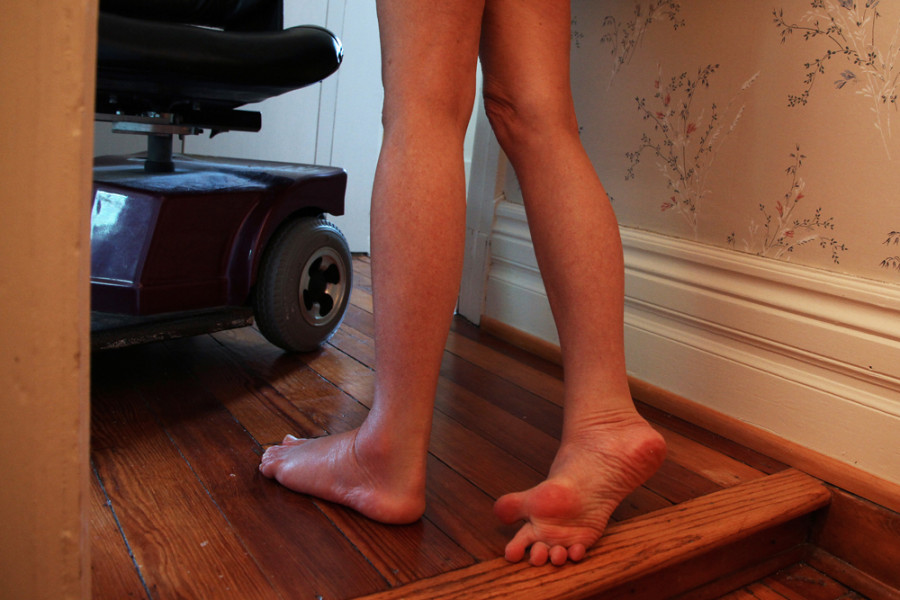 Lay-Dorsey's photography series, titled "Falling Into Place," combines elements of documentary with those of poetry, working together to capture the feeling of living in a body disabled by MS. While so many photo projects capture disability and disease from the outside, Lay-Dorsey invites the viewer closer, leaving little space between herself and her condition. One image depicts the way her toes curl ever so slightly, while another captures a more narrative moment of defeat, as Lay-Dorsey rests her head in her hands. Though Lay-Dorsey is not afraid to be vulnerable through her work, she does not ask for, nor deserve to, be the object of pity.
"All too often non-disabled photographers fall into the trap of presenting their subjects as brave, pitiable or some mix of the two," the artist expressed. "As a woman living with a disability I know I am neither brave nor pitiable; I am simply doing my best to live a full life with the hand I have been dealt." At the end of the day, Lay-Dorsey's photos aren't for the viewer. They're for herself.
One of the many disruptive effects of the disease, according to Lay-Dorsey, is watching the body you've known all your life transform into something else before your eyes. Photography helps merge the space between who she was and who she is. "I tell myself that any discomfort I feel is worth it because these photographs will give people an inside view of what it is like to live with a disability. I now realize I was doing it for myself. I needed to become intimate with this stranger, my body."
See the stunning series below and let us know your thoughts in the comments.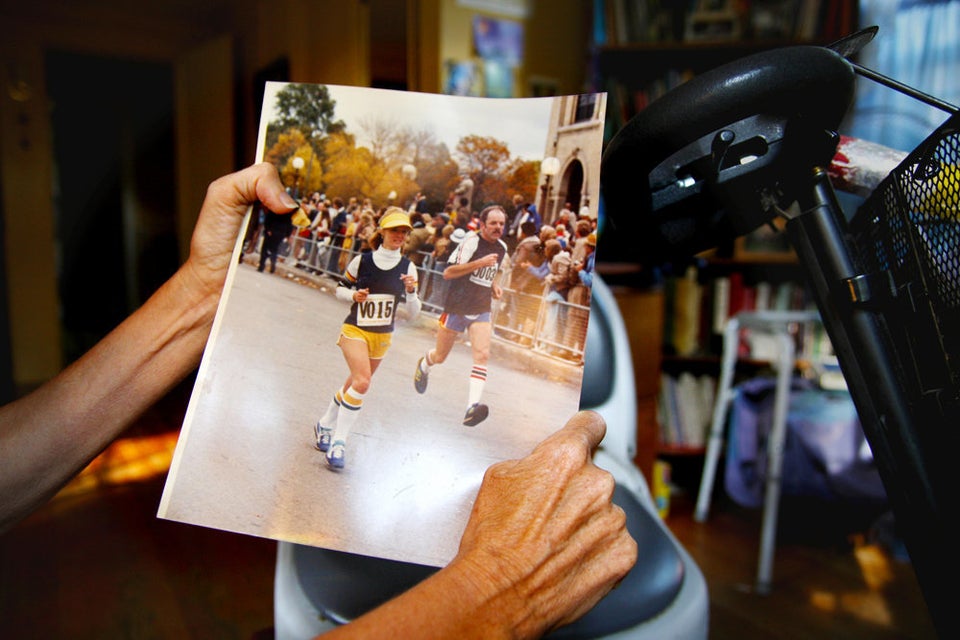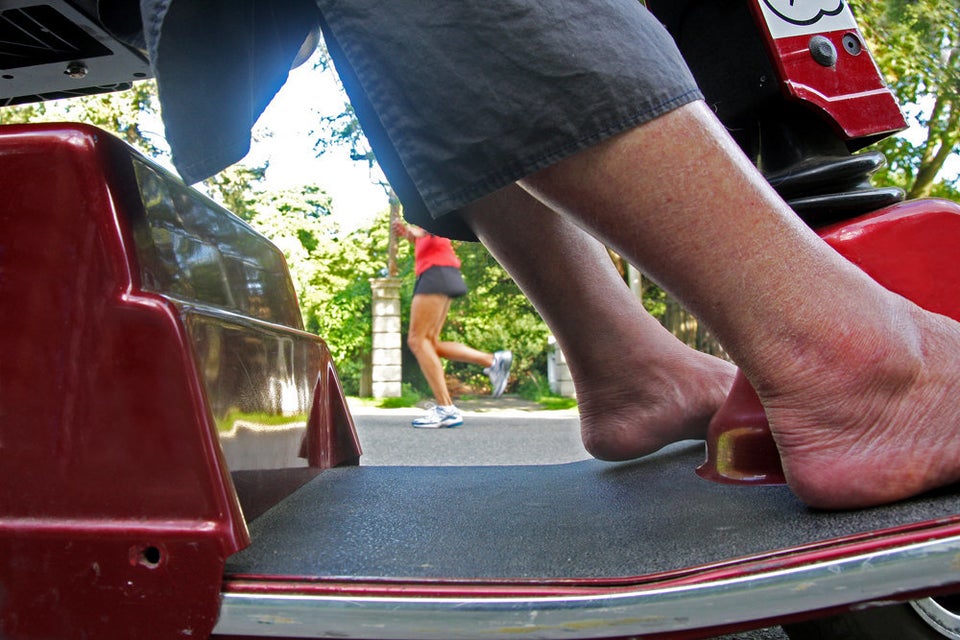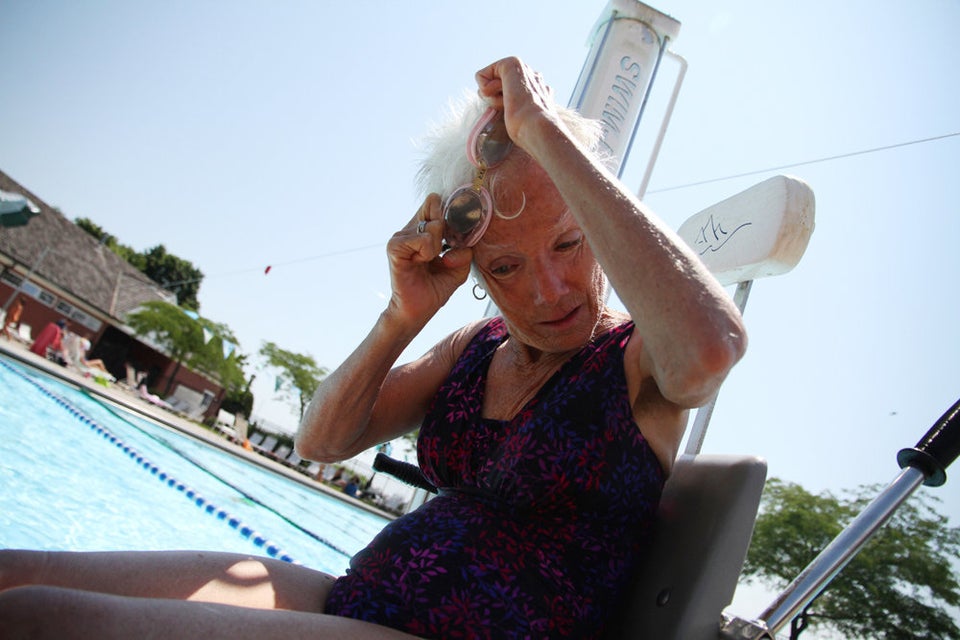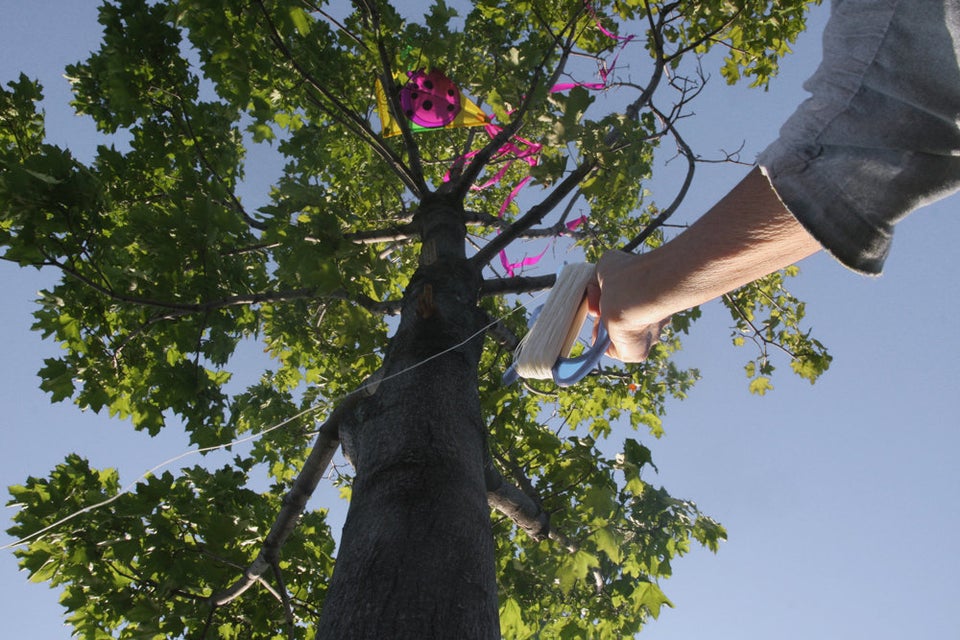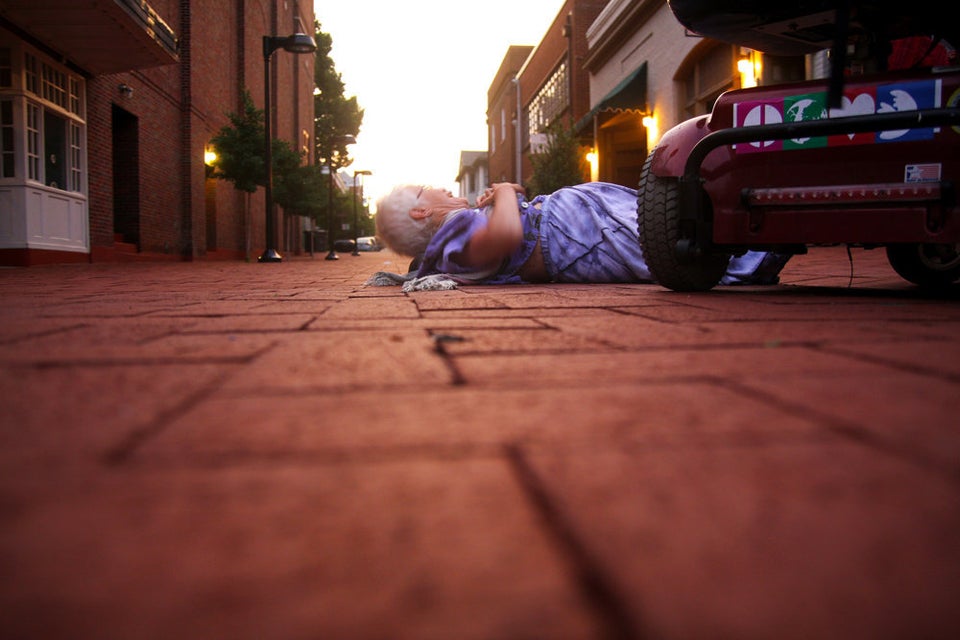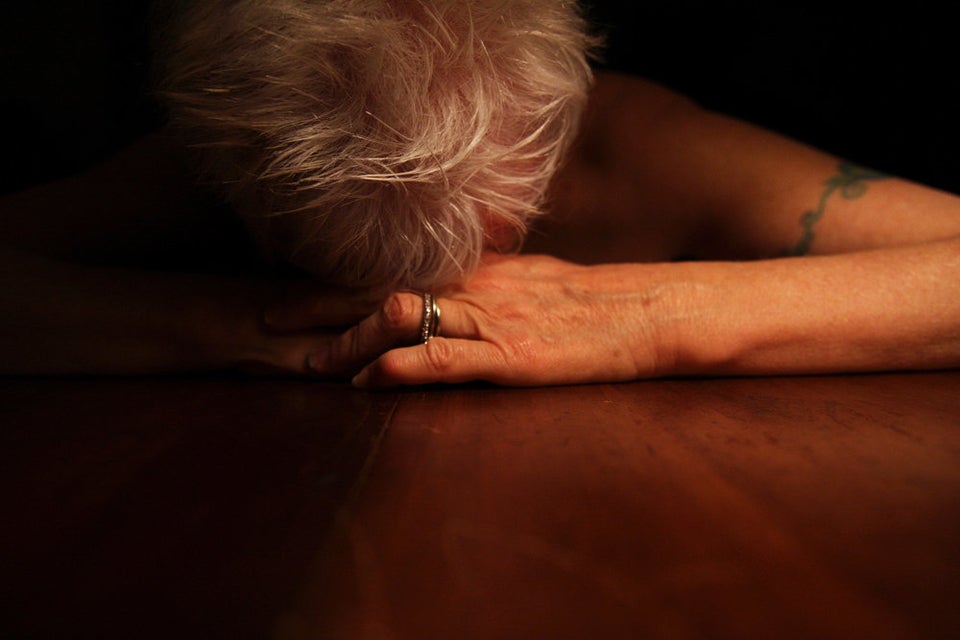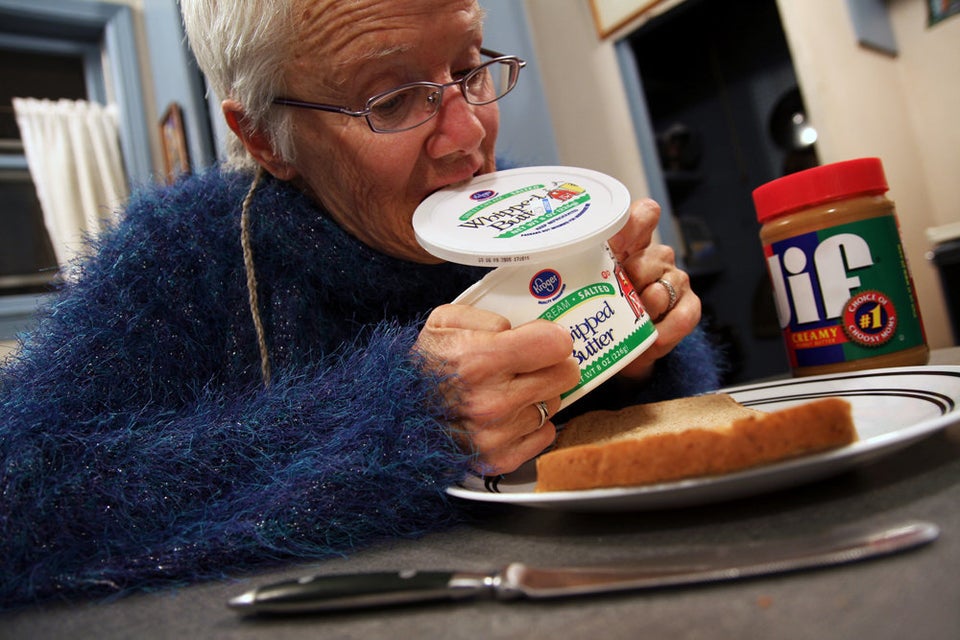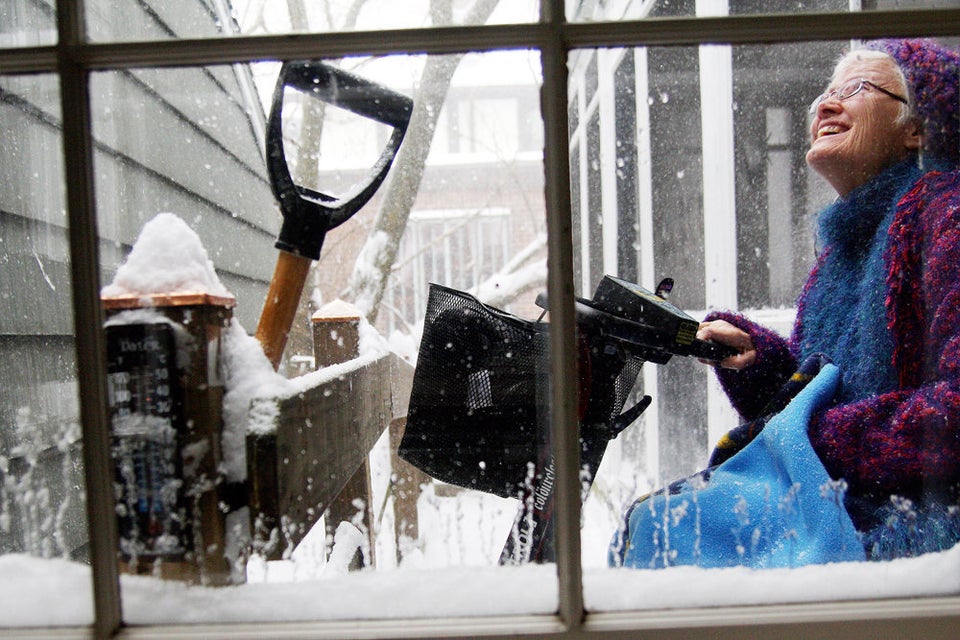 Related
Popular in the Community