In June, the first lady wore a jacket that read "I really don't care, do u?" as she headed to an immigrant children's detention center in Texas.
Patricia Okoumou, who climbed the foundation of Lady Liberty on July 4 to protest the forced separation of immigrant parents from their children, wore a dress for her appearance in Manhattan Federal Court that read, front and back, "I really care, why won't u? Be Best."
"Be Best" refers to Melania Trump's program to promote children's well-being and battle cyberbullying, which she launched in May. The first lady's top policy aide who helped initiate the program, Reagan Hedlund, quit last week to work on foreign policy issues, though it's not clear where, Politico reported.
Okoumou, a Staten Island resident who was born in the Democratic Republic of Congo, has been charged with trespassing, interference with agency functions and disorderly conduct for the protest. Liberty Island, where the statue is located, was evacuated until police could remove Okoumou. She has pleaded not guilty to the charges and could face a sentence of up to 1½ years if convicted of all the offenses.
A visibly upset Okoumou said after a brief court hearing that she put herself "at risk for the children" and called President Donald Trump's immigration policy "immoral." She said of her protest: "I just wanted to do what is right."
Okoumou's attorney, famed civil rights lawyer Ron Kuby, indicated that his client would consider a plea deal that doesn't include jail time.
Okoumou, whom he called "our lady liberty," acted in the "highest traditions of nonviolent civil disobedience, captivating the attention of the world on America's most special day to bring to the world's attention the plight of immigrant children," Kuby told reporters, according to Courthouse News. "That should not be penalized with a jail sentence. That should be rewarded."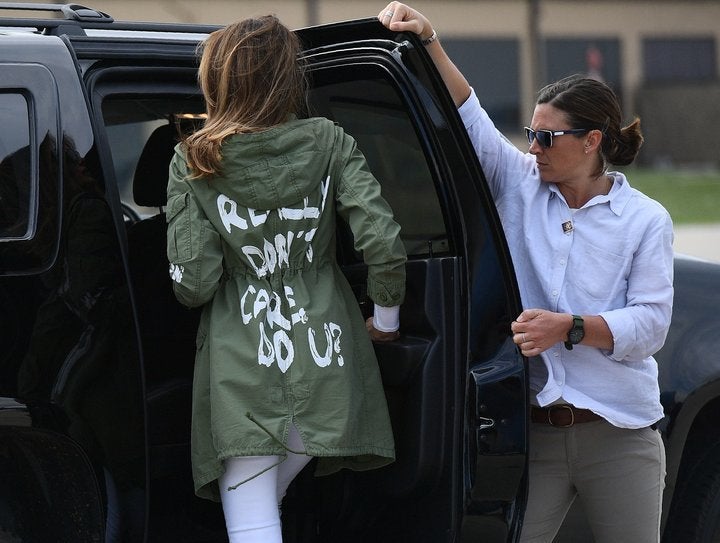 U.S. Magistrate Judge Gabriel Gorenstein may announce his decision on whether Okoumou will face jail time at the next hearing, Oct. 1.
Popular in the Community