A Kentucky woman previously convicted of animal cruelty is believed to have been eaten by her dozens of hybrid wolf-dogs after she died.
Authorities who searched the home found only a human skull and jawbone, which they believe to be Ritz's, according to WHAS 11. Investigators believe Ritz died from an illness and her pets, left without food after her death, consumed her for survival.
Adopt-A-Husky told the station that her first offense involved 50 dogs, though it is unclear exactly what the charges were. The next year, while living in Evansville, Ind., she was found guilty of five counts of animal abuse and ordered not to transport dogs into the state.
She was charged with animal cruelty at least five more times between then and 2003. On one occasion in 1999, authorities found 184 dogs on her property and had to euthanize 159 of them. They allowed her to keep the remaining dogs on the promise that she would spay and neuter them, but the number of dogs on her property continued to grow as the years went on.
"I cannot understand why someone would live like this and put animals through this," Mary Beth Kolb of Adopt-A-Husky told WFIE.
County animal control worker Tracey Ward told NBC News that Ritz likely meant well, but "when you don't spay and neuter, they're going to breed. It's not going to be just one or two puppies -- it's going to be seven, nine, 12."
Currently, 27 of Ritz's dogs are at a veterinary hospital, while another 12 are at the Ohio Counthy Animal Shelter. Rescue workers say they are not planning to put the dogs up for adoption, but instead are attempting to place the wolf-dog hybrids at rescue facilities and sanctuaries. They are, however, accepting donations for the animals' rehabilitation.
Before You Go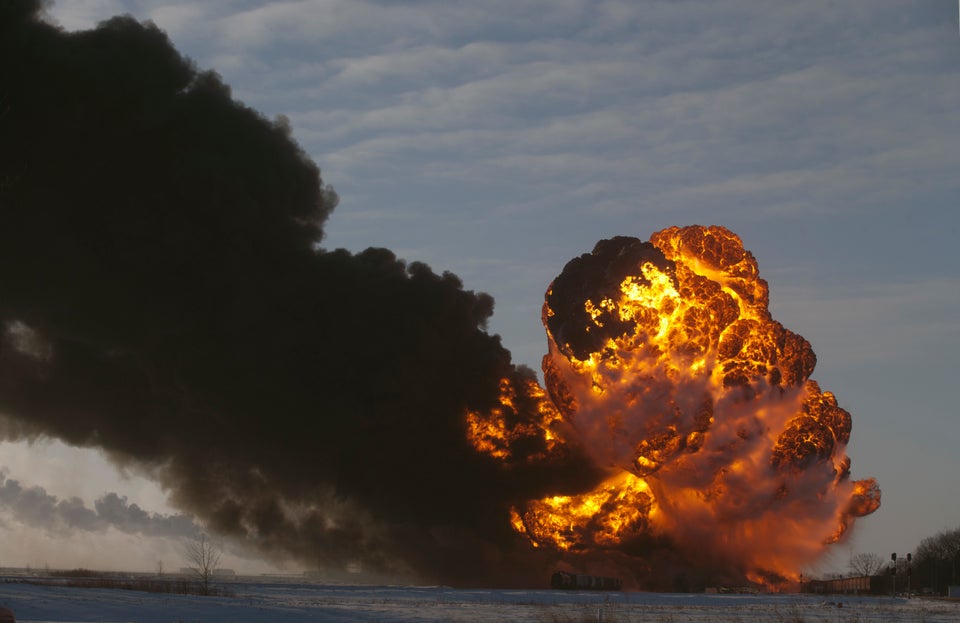 Dangerous Days
Popular in the Community