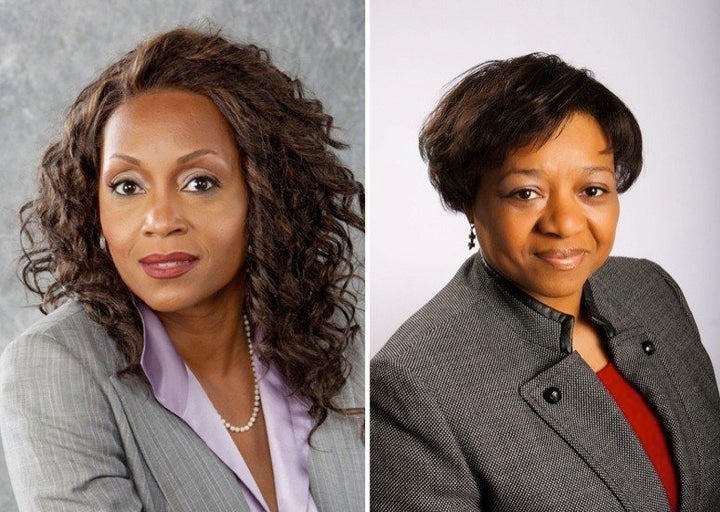 Watkins told The Huffington Post that she wouldn't be surprised if Collins were the next prison-bound elected official from Illinois. "And I bet she wouldn't be surprised either," Watkins added.
Collins has denied allegations that she knowingly gave legislative scholarships to students outside her district and also rejected criticism of a tax break she received on a condo miles from the district she represents. She said these issues are being raised by Watkins and her supporters to "sidetrack the conversation" among primary voters.
"Because they don't have a campaign to run, they want to make sure they point out these sorts of things that we've done in the past," Collins told HuffPost. "The tax credit would have been criminal if we had done it purposely or if it was done at all. That would have been something to go to jail for. But we didn't do it."
Last month, Collins threatened to sue White over the Blagojevich comment.
Despite the recent negative publicity, Collins has maintained a broad base of support, receiving endorsements from Gov. Pat Quinn, U.S. Rep. Danny Davis and state Senate President John Cullerton, all Chicago Democrats. She points to achievements in the areas of education reform, juvenile justice and an urban weatherization job training program as reasons for that support.
Gov. Quinn has said allegations of scholarship abuses deserve a closer look. Nonetheless, Watkins argues, he continues to support Collins because he needs her vote in Springfield.
"No matter who wins this race, Annazette will be in office until at least January and will vote on pensions, school reform and a lot of critical issues -- gun legislation, the casino, taxes. There's a lot riding on this year," Watkins said. "Unless she gets convicted or indicted before then, they'll have her vote."
Aside from allegations of corruption, the two candidates' platforms are actually not all that different. Both have focused their campaigns on education reform, public safety and job growth.
Watkins and Collins have both expressed support for the state's civil union law, but also fall short of endorsing same-sex marriage. Both have referenced their Christian faith as their primary reason for resistance.
On the matter of gun control, Collins said she did not "have a problem" with the statewide handgun registry proposed by Chicago Mayor Rahm Emanuel, but added that she believes "our Constitution gives us the right to bear arms." She said she would need to reflect on "what the people of my district most want" when it comes to concealed-carry rights.
"It's politics. People will do or say whatever it takes to win," observed Collins. "But at the end of the day, I hope voters can see we've tried to do a good job."
Watkins said she planned to "work all the way to the end like there is no tomorrow," because, she added, "we need fresh ideas and new independent voices."
WATCH an ABC Chicago report on the primary showdown between Watkins and Collins:
REAL LIFE. REAL NEWS. REAL VOICES.
Help us tell more of the stories that matter from voices that too often remain unheard.
BEFORE YOU GO
PHOTO GALLERY
Races To Watch