A North Carolina high school teacher reported missing in Mexico last month was murdered by a local drug trafficker, authorities said, ending a desperate weeks-long search by his family and friends.
The man, Patrick Braxton-Andrew, 34, taught Spanish at a private school in Mooresville, about 30 miles north of Charlotte. He regularly visited Latin America and was traveling solo in the state of Chihuahua when he vanished on Oct. 28 during an afternoon walk in the town of Urique, his family said.
"The hotel owner said he never returned from his walk. Someone had seen him walking near a ranch on Sunday afternoon," his father, Gary Andrew, said in a post shared with his son's alma mater, Davidson College.
A search ensued after he failed to meet up as planned with his brother on Oct.  30 in Mexico City, his father said.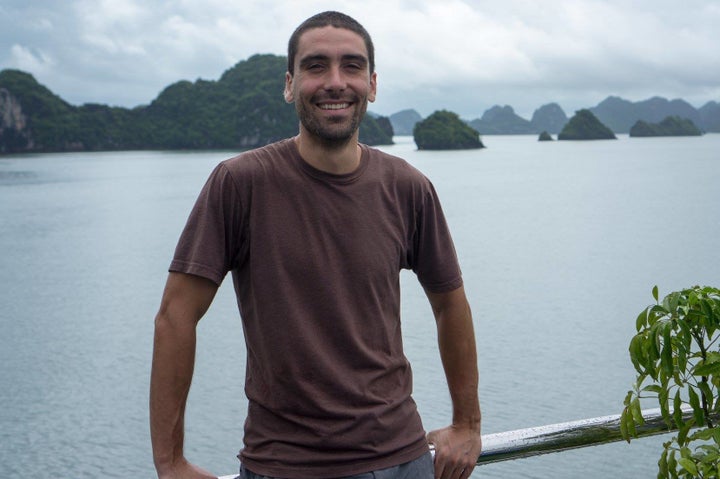 Chihuahua Gov. Javier Corral, in a statement released Sunday, said Braxton-Andrew was killed by drug dealer José Noriel Portillo Gil, also known as "El Chueco" (the Crooked), in an area that's controlled by the powerful Sinaloa cartel. That organized crime gang was headed by the notorious drug lord Joaquin "El Chapo" Guzman until his arrest. It's not clear whether Braxton-Andrew was directly killed by Portillo Gil or one of his associates.
"Under the advances that there is in the investigation, I can say that it was a cowardly and brutal murder, of a totally innocent person, a clean man whose misfortune was to cross paths with this criminal," Corral said in Spanish.
On Saturday, a post on a Facebook page created in the wake of Braxton-Andrew's disappearance announced that his body had been found and would be returned home.
Sen. Thom Tillis (R-N.C.), who assisted in the search, said on Saturday that he will keep working with the State Department and other federal officials as Mexican law enforcement continues its investigation into Braxton-Andrew's death.
Corral called for justice after speaking with Braxton-Andrew's father to inform him of his son's fate.
"We do not distinguish the value of life among people, but it is clear that when you attack innocent people, who have nothing to do with criminal groups, or disputes between criminal gangs, those cases of good people, should be seen as a priority and they should never go unpunished," Corral said.
The State Department urges U.S. citizens to exercise increased caution if visiting Mexico, with some areas having more crime risk than others. Travel to Chihuahua is not advised, with the department categorizing the area as posing a level 3 threat ― the highest being level 4 ― due to widespread violent crime and gang activity.
"While most homicides appeared to be targeted, criminal organization assassinations and turf battles between criminal groups have resulted in violent crime in areas frequented by U.S. citizens. Bystanders have been injured or killed in shooting incidents," the department's website says of the region.