Detective Patrick Cherry has also been placed on desk duty and removed from his position on the Joint Terrorism Task Force while both NYPD Internal Affairs and the Civilian Complaint Review Board investigate the incident.
"In that kind of encounter, anger like that is unacceptable," Bratton added. "In any encounter, discourtesy and obscene language like that is unacceptable."
The video was recorded and uploaded to YouTube Monday by Uber passenger Sanjay Seth and has since amassed over 881,000 views. It shows Cherry screaming and cursing at the Uber driver -- identified by Seth only by his first name, Himayun -- on the West Side Highway in Manhattan.
Seth wrote in the YouTube description that the incident began after Cherry allegedly attempted to park without using his blinkers. The Uber driver honked, pulled around Cherry's unmarked police car, and "gestured that he should use his blinker, casually and non-offensively, and kept driving us."
That's when Cherry pulled over the Uber driver, accusing him of committing three traffic violations.
"Stop it with your mouth, stop it with your 'For what, sir, for what, sir,' stop it with that bullshit," Cherry, who is not in uniform, can be seen screaming while mocking the driver's accent.
Then, before slamming the cab driver's door and walking back to his unmarked police car, the officer screams, "I don't know what fucking planet you think you're on right now."
The driver tries briefly to explain why he honked his horn, but Cherry interrupts him.
"I don't know where you're coming from, where you think you're appropriate in doing that; that's not the way it works," the officer screams. "How long have you been in this country?"
Michael Palladino, president of the Detective's Endowment Association, said in a statement that the public should remember that Cherry is human just like anyone else. Just before the incident Monday, Palladino said, Cherry had been sitting bedside at NYU Langone Medical Center, where a fellow detective is in critical condition after having suffered a heart attack.
"I am not trying to minimize the significance of what occurred," Palladino said. "I am simply pointing out that cops are just like everyone else. They have families, friends and other things going on in their lives too that may affect their behavior at times. There is no disputing that we are held to a higher standard and that is why this incident is so newsworthy."
"Detective Cherry is a person of good character and an excellent detective," Palladino added. "He really should not be judged by one isolated incident."
A spokesperson for Uber said Tuesday that the incident was "unacceptable." The company has been in touch with the driver, and said it would provide any support he needed.
Meanwhile Wednesday, Seth was interviewed by an investigator from the Civilian Complaint Review Board.
The CCRB confirmed its investigation to the Huffington Post. The CCRB board can recommend how Cherry might be disciplined, but the decision on whether to further punish Cherry ultimately rests with Bratton.
Related
Before You Go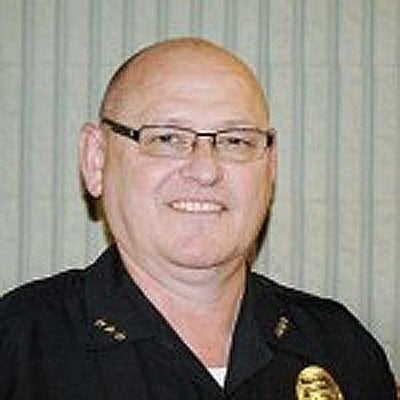 LOL Cops
Popular in the Community