Red meat is a good source for iron, but this is a little extreme.
A police sergeant in Birmingham, Alabama, has a beef with fast-food chain Arby's after he reportedly found a bolt in his sandwich last week.
Sgt. Patrick Cosby said he was eating a roast beef sandwich at his desk on Thursday when he noticed something amiss.
"I took the first bite into the sandwich, I mashed down on something really hard," Cosby told AL.com. "I pulled back and spit it out and looked into the sandwich. There's a massive bolt laying there. I'm kind of in shock."
Cosby's first thought was that the additional ingredient might be intentional, because the Arby's drive-in attendant recognized him as a law enforcement officer.
The sergeant took pictures of the adulterated sandwich and sent them to his wife, Angela, who posted one on Facebook.
Cosby then bolted back to the Arby's to beef about the hardware in his sandwich.
The manager gave him his money back, and promised to investigate. Cosby said a regional manager told him a couple days later that the bolt came from a malfunctioning meat cutter.
"We have a longstanding tradition of supporting our men and women in uniform, and we are currently working with the guest to resolve the matter," Arby's senior vice president Christopher Fuller said, according to Fox News.
The Jefferson County Health Department visited the Arby's on Monday. Officials told Cosby the bolt came from a faulty cutter ― a problem that had occurred at the restaurant in the past.
"I don't know how you make a sandwich with a bolt that large in it and not be intentional," Cosby told AL.com. "I can't wrap my head around that."
Related
Before You Go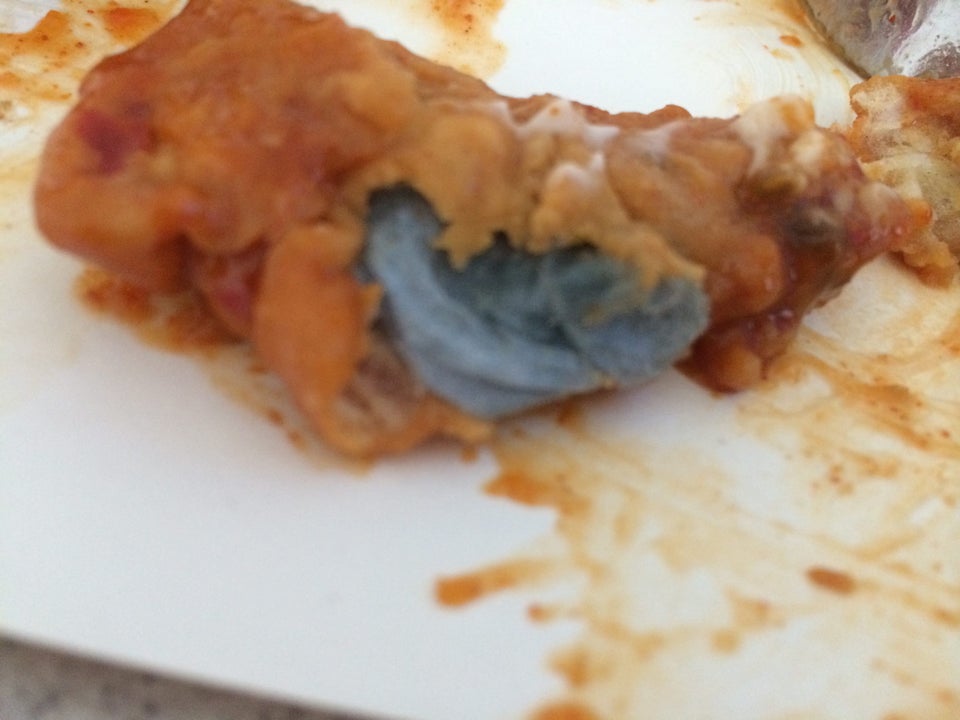 Mealbreakers
Popular in the Community