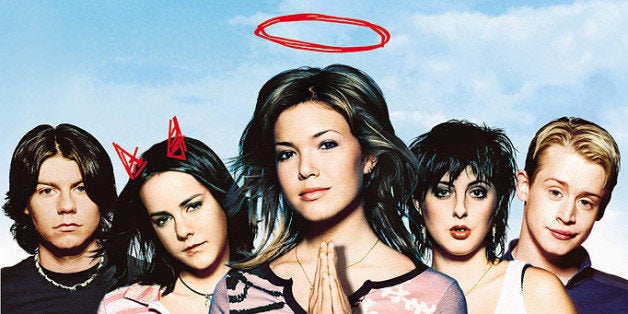 There were few financial expectations for 2004's "Saved!," a small indie film with a cast of burgeoning young stars (Mandy Moore, Jena Malone, Macaulay Culkin, Patrick Fugit and Eva Amurri among them). But "Saved!" became a cult sleeper hit, earning positive reviews and just over $10 million at the box office. Fans saw the solidification of Mandy Moore, the actress, and got one last look at Macaulay Culkin, the movie star.
In May, "Saved!" turned 10 years old, and the little movie that could still endures as a ridiculous satire on teen pregnancy, parochial school, homosexuality and sweet, young love in the age of Christ. But what Patrick Fugit, who played Patrick, the skateboarding son of cool Pastor Skip who falls in love with pregnant Mary (Malone), remembers most is goofing off in Vancouver hotel rooms with some of the decade's rising (and falling) actors.
"Shooting that film was probably the most fun I've ever had with a cast on set," Fugit told HuffPost Entertainment. "It was basically like a college dorm or something like that. We got into a lot of mischievous activities and we had so much fun, man."
Fugit remembered throwing things off Culkin's hotel room balcony to stay entertained. It all started when Malone tossed a cantaloupe off the balcony -- "like a frisbee" -- but soon escalated to glass ketchup bottles from room service. "This was stupid, but again, we were 19. At one point we bought these big bags of Big Puff marshmallows and we were just, like, making it snow marshmallows in Vancouver."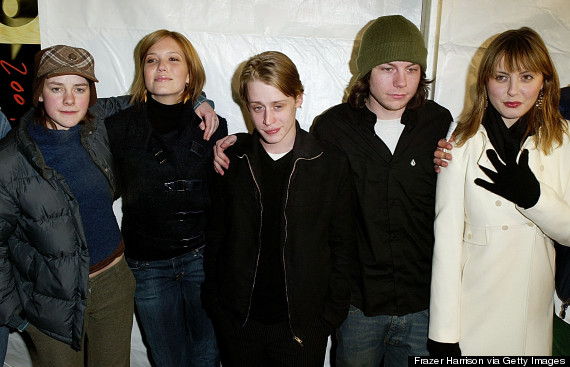 Four years earlier, "Almost Famous" launched Fugit into fame, but his role in "Saved!" secured his place as an alt-teen heartthrob of the 2000s. (He was like one of the thoughtful boys we rooted for in "Igby Goes Down" and "The Dangerous Lives of Alter Boys.")
"I always related most to Steve McQueen because he was more of an outcast than Robert Redford or Paul Newman," he said. "I grew up with this idea of a quirky way of presenting material. I always thought that was more interesting. I think that's why ['Saved!' director] Brian Dannelly cast me because I think I was a bit different. But maybe he just couldn't get, like, Jake Gyllenhaal."
Patrick was originally written as a surfer named Ryan, but when Fugit told Dannelly he was really into skateboarding, the director changed the role to match the actor's style. Ryan became Patrick the skateboarder, intent on taking pregnant Mary out for a date.
"Jena was the perfect, perfect casting for that role," he said. "She was a total tomboy. She was really overly aggressive and creative, sucking the juice out of every single little moment that we were around." Fugit remembered one instance where Malone chased him through the hotel with a room service cart -- so much room service ruckus -- trying to run him over. A small oven fell out the back end, slamming into her shins. The next day, she shot scenes with big scrapes up her shins, like it was no big deal. "We'd be like pulling each other's hair and giving each other dead arms and like stealing the grips' walkie talkies, shit like that." Then, they'd snap into romantic scenes where Patrick would tell Mary, "I'm, like, totally adorable."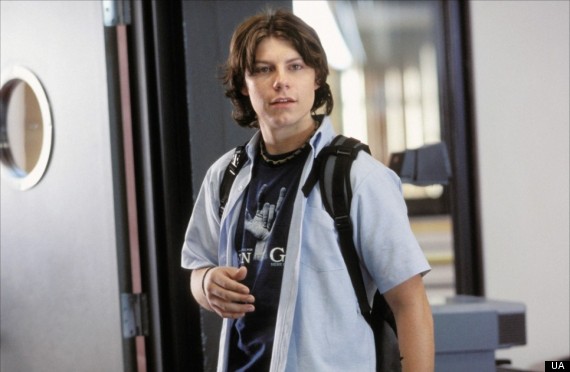 No one in the cast was ready for the buzz the film warranted, but with big-time adults like Martin Donovan and Mary-Louis Parker as co-stars, the younger cast got more than they bargained for, press-wise. "It was presented to me as this little indie movie," Fugit said. "I did shit after that like 'Wristcutters' that was fucking bare bones, guerrilla indie shit, and 'Saved!' was like a very comfortable, reasonable shoot. It wasn't a crazy 21-day shoot or something like that. We all knew it was an indie, but it got all this great attention at Sundance. When we premiered, it was, like, a legit premiere. People were going nuts because Mandy and Macaulay were there."
Now, all the actors drifted, like old friends from high school. (Fugit hadn't heard of Culkin's new band Pizza Underground, but he did catch wind of the whole Ryan Gosling t-shirt debacle). The former "kid from 'Almost Famous'" will soon be seen in David Fincher's adaptation of "Gone Girl" as Detective Jim Gilpin.
For Fugit, "Saved!" stands as a quick moment in time. "Seeing it for the first time was like watching the memories flashing by," he said. "It felt like a 20-minute short film or something."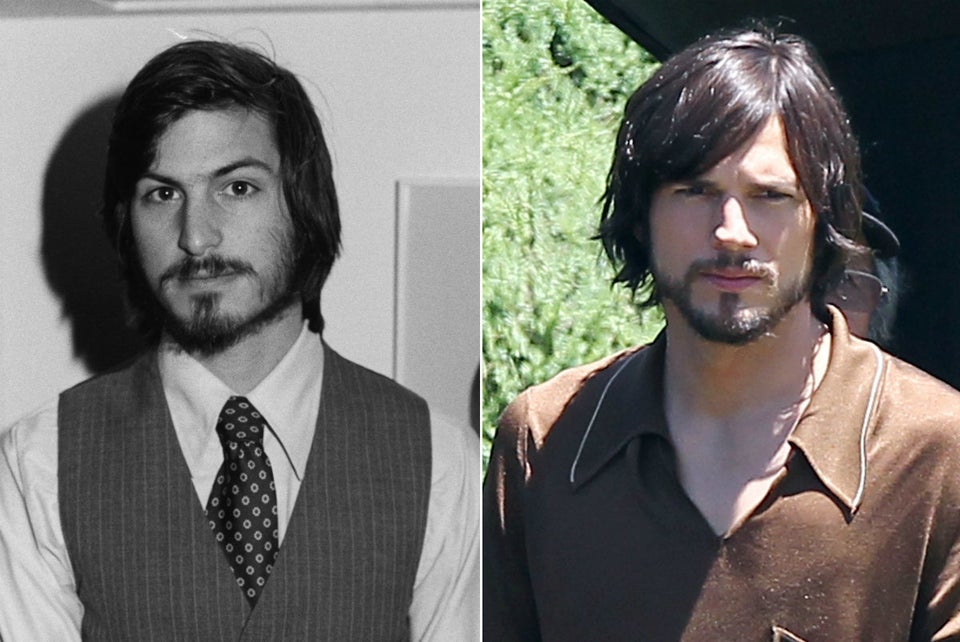 Hollywood Onscreen Transformations
Popular in the Community