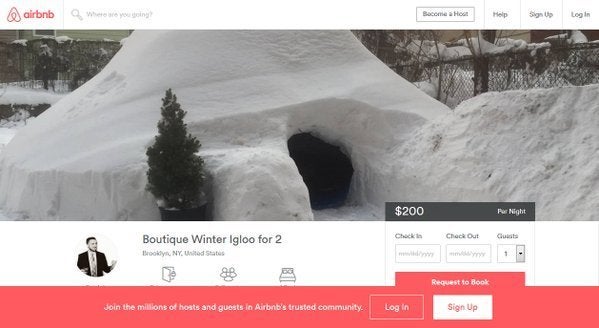 A hilarious listing for an igloo on Airbnb had the lifespan of a snowman. But the joke, much like getting a catchy Christmas carol stuck in your head, lives on.
Patrick Horton, 28, of Brooklyn, New York, and his roommates, Griff Jones and Justin Seeley, came up with the chilliest idea to build an igloo a few months ago.
"Beers were definitely involved in that idea," Horton told The Huffington Post. "But once we had it in our heads we knew that we were going to do it."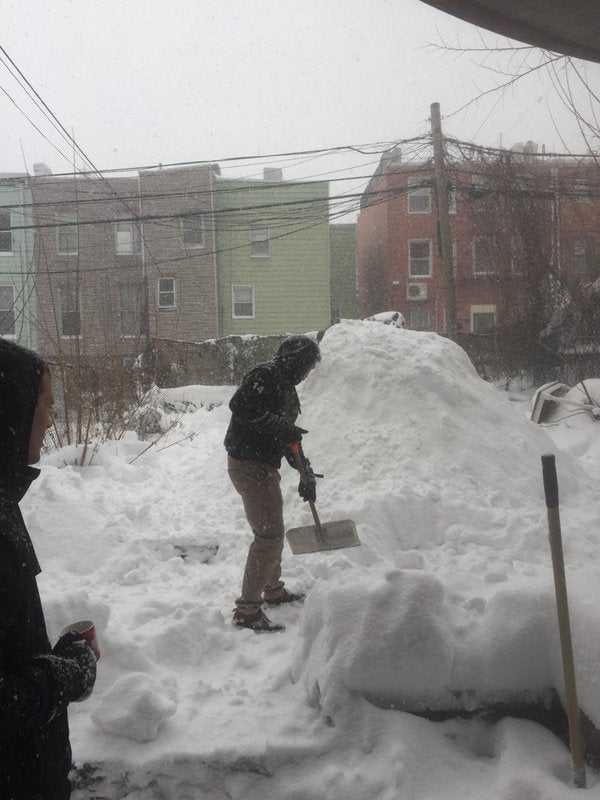 During last weekend's Winter Storm Jonas, in which 27.9 inches of snow blanketed New York City, the guys finally got their chance. On Saturday, during peak snowfall, the roommates spent three hours piling snow in the corner of their yard. On Sunday, they spent an additional three hours hollowing out their igloo: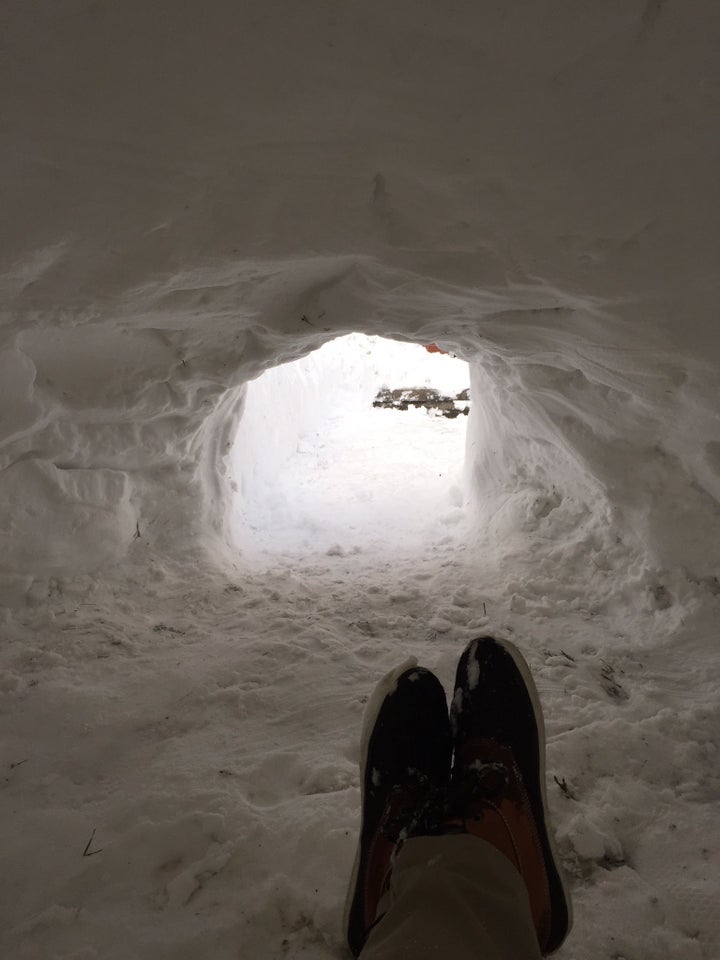 Once the structure was complete, they added creature comforts like blankets, lights and pillows covered in plastic.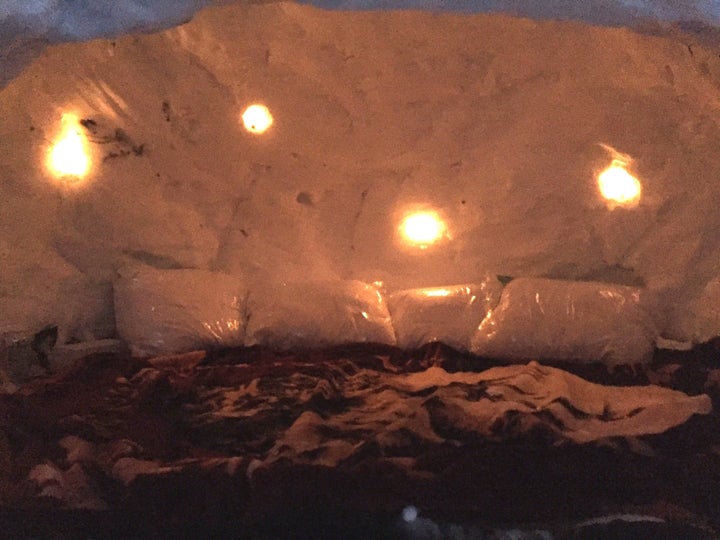 They also added a potted plant to the front entrance, for a warm and welcoming touch: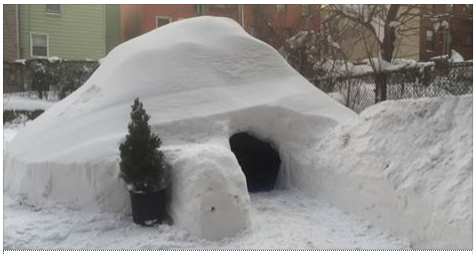 A little before 4 p.m. on Sunday, Horton decided to list the igloo on the rental site Airbnb as a hoax, using the descriptions of the igloo in the listing to poke fun at Brooklyn and hipster stereotypes.
"Dripping with ingenuity and alt-lifestyle aura, lays this Snowpocalypse's most desirable getaway," the post read. "Built completely by hand all natural. Come experience this chic dome-style bungalow with Bae."
The guys even priced the igloo at $200, thinking they'd actually get some bites.
"We thought maybe someone would want to rent it for a really original Tinder date," Horton said. "How many girls can say they were taken on a date in an urban igloo?"
Soon after it was posted, the listing went viral, spreading across Facebook and Reddit. According to Horton, five people inquired about the igloo before Airbnb deleted the listing around 7 p.m. on Sunday.
"We are happy to see that you guys are staying busy and having fun during Blizpocalypse," a Airbnb rep named Dustin wrote to Horton in an email. "Unfortunately, your igloo, while very well-constructed, has failed to meet our occupancy standards and has been removed from search results."
"Be sure to pick a place with running water, electricity and a roof that doesn't melt."
Though the igloo is no longer available for a cozy Tinder date of #Iglooandchilling, Horton claims his frozen abode won't melt in vain.
"We definitely plan to get some use out of it and enjoy it before the weather warms up," he said. "We learned this weekend that people love igloos."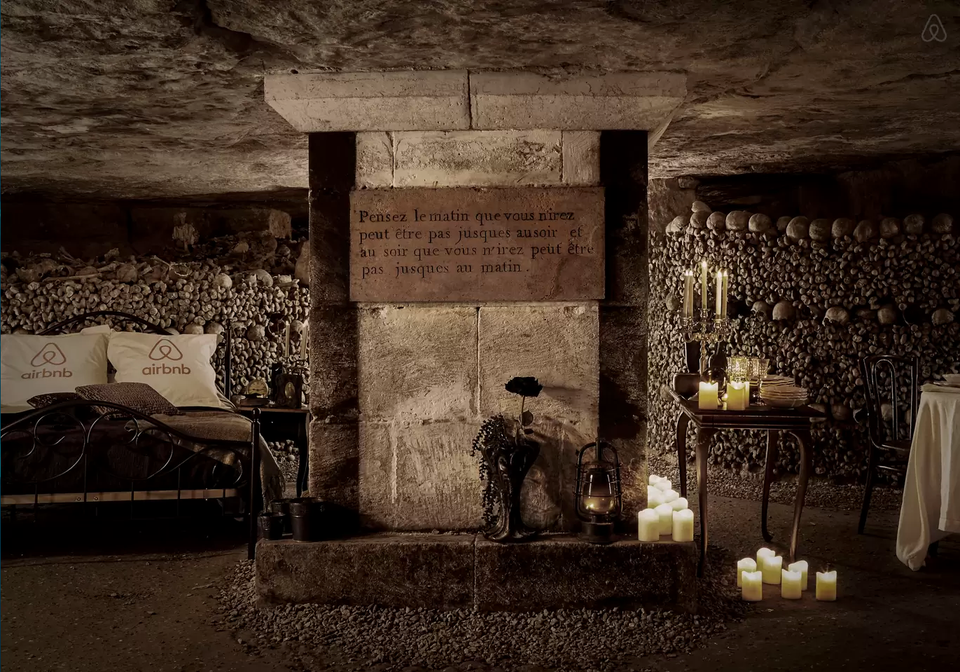 AirBnB/Catacombs of Paris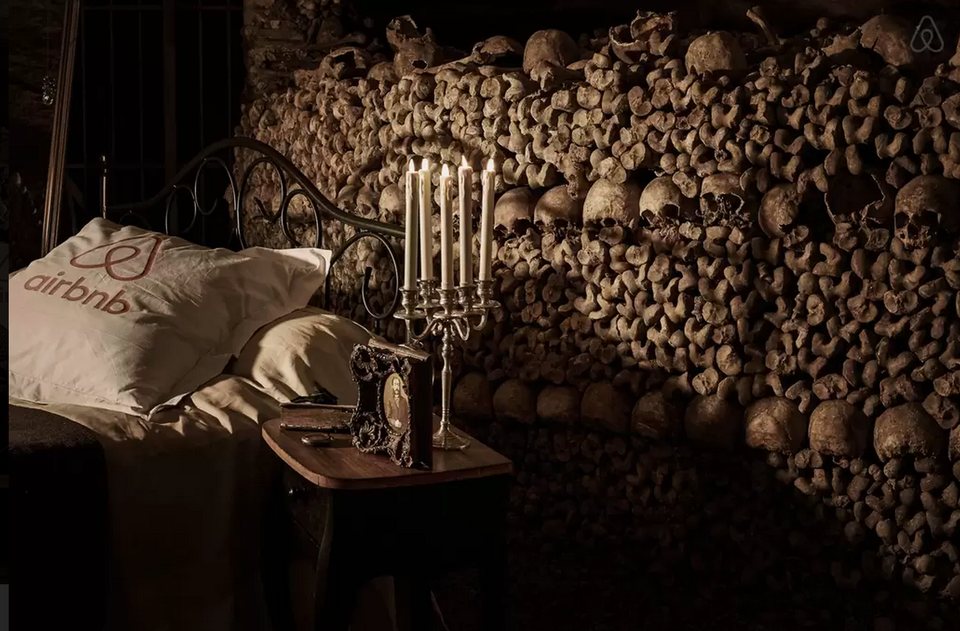 AirBnB/Catacombs of Paris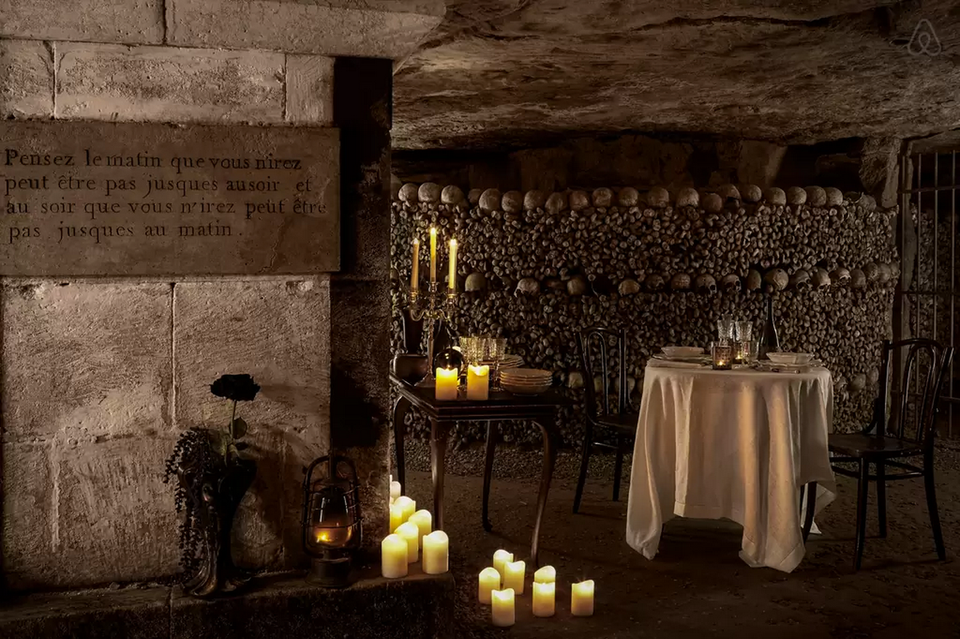 AirBnB/Catacombs of Paris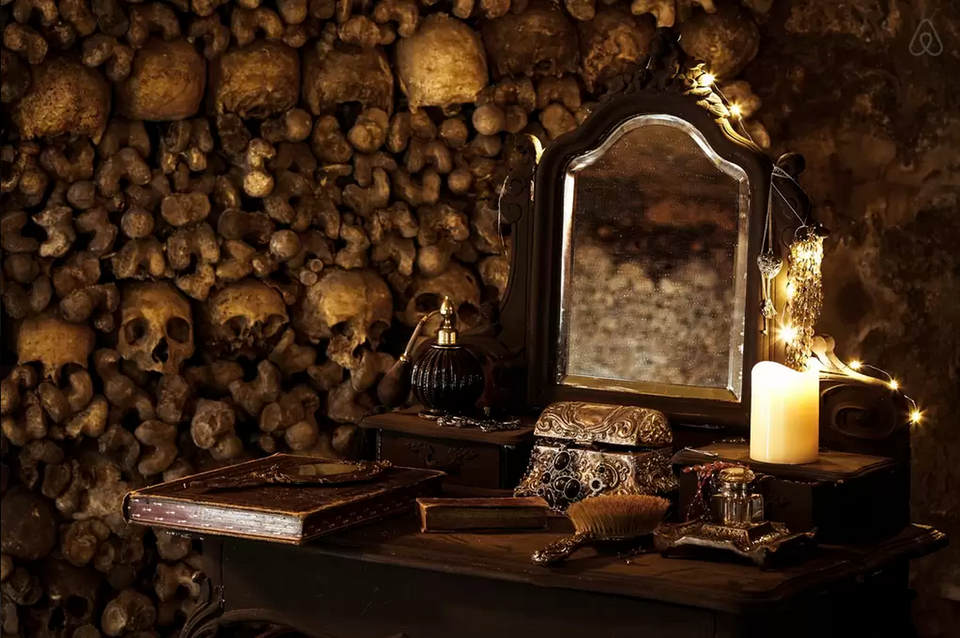 AirBnB/Catacombs of Paris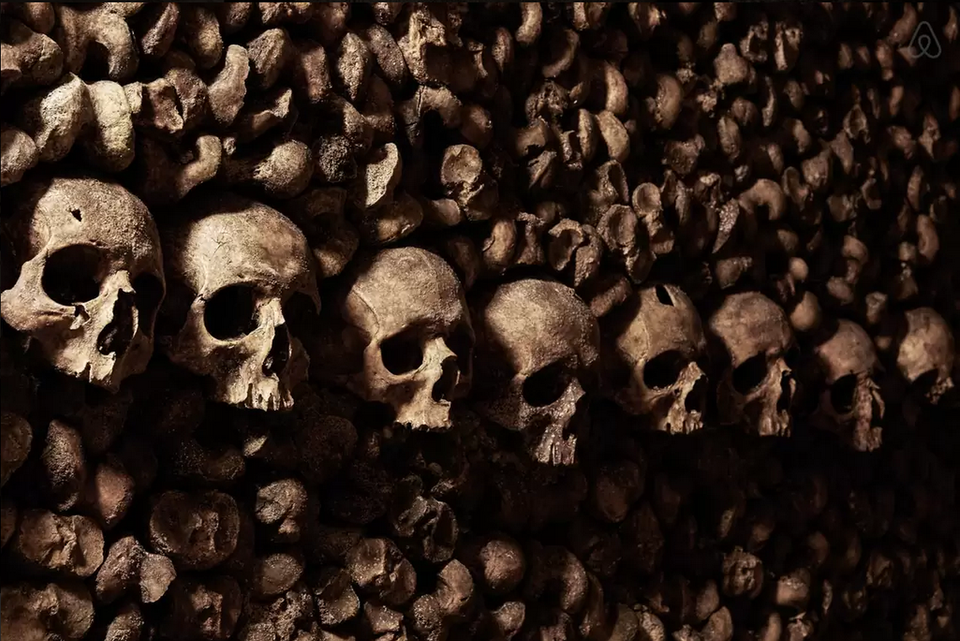 AirBnB/Catacombs of Paris
Popular in the Community