WASHINGTON -- Sen. Patrick Leahy (D-Vt.) on Tuesday tore into Republicans for filibustering another one of President Barack Obama's judicial picks, and warned that Democrats are dangerously close to changing Senate rules to strip the minority of the power to block certain nominees.
"If the Republican caucus continues to abuse the filibuster rule and obstruct the president's fine nominees to the D.C. Circuit, then I believe ... a rules change should be in order," Leahy said on the Senate floor, just before Republicans blocked Nina Pillard's confirmation to the D.C. Circuit Court of Appeals.
"That is not a change that I've wanted to see happen," he continued. "But if Republican senators are going to hold nominees hostage without consideration of a nominee's individual merits, drastic measures may be warranted."
Leahy, who chairs the Senate Judiciary Committee, fumed that Republicans have now blocked three female nominees to the D.C. Circuit, the second-most powerful court in the country. He also mocked one reason GOP senators give for not allowing votes on Obama's nominees to the court, which has three empty seats -- that each judge costs $1 million per year.
"Oh come on. Give. Me. A. Break," Leahy said. "These are the same people who shut down our federal government, cost billions of dollars. ... This needless shutdown of our government would have paid for all these federal courts for years!"
"Don't give me a lot of folderol!" he added. "That's all it is, is folderol!"
Before You Go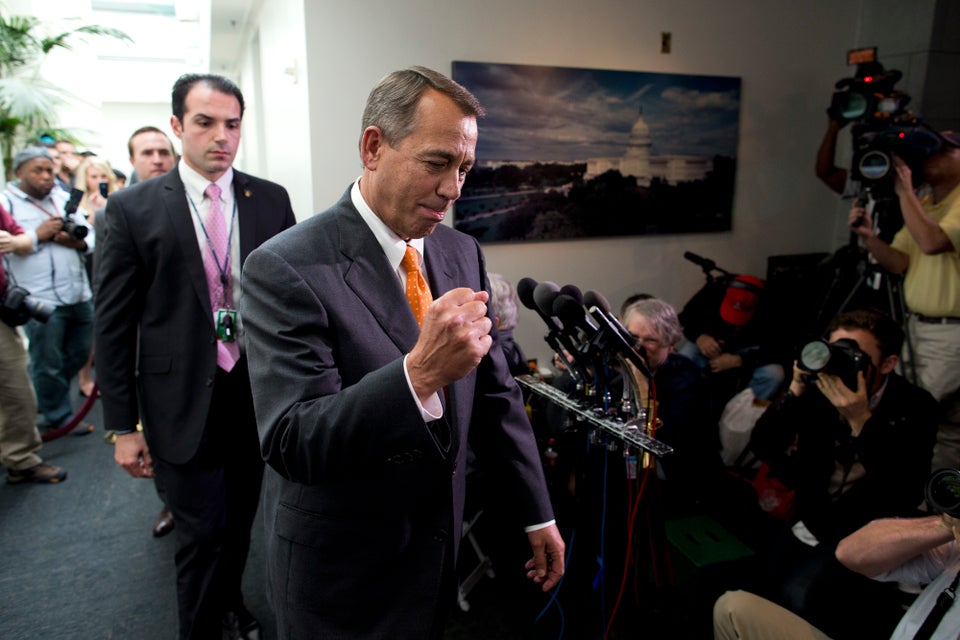 2013 Government Shutdown
Popular in the Community