WASHINGTON -- Sen. Patrick Leahy (D-Vt.), chairman of the Senate Judiciary Committee, predicted Tuesday that things could get ugly if Republicans block a vote this week on one of President Barack Obama's key judicial nominees, Patricia Millett.
The pressure to change Senate rules and strip Republicans of their power to filibuster certain judicial nominees "would be almost insurmountable" if Republicans block Millet's confirmation vote to the D.C. Circuit Court of Appeals, Leahy said at an event advocating Millett, currently a Supreme Court appellate attorney.
Senate Majority Leader Harry Reid (D-Nev.) has already threatened to invoke the so-called nuclear option if Republicans don't let at least one of Obama's D.C. Circuit nominees get a vote. Millett, who will come up for a vote as soon as Thursday, is the first of Obama's three D.C. Circuit nominees to hit the Senate floor. Nina Pillard cleared the Senate Judiciary Committee and is ready for a floor vote, while Robert Wilkins is set for his committee vote on Thursday.
The Senate narrowly averted a historic showdown over Obama's nominees this summer. During that fight, Democrats came close to going "nuclear," or using arcane Senate procedures to force votes on stalled nominees with a simple 51-vote majority, instead of the 60 votes required to break a filibuster.
While partisan fights over Obama nominees aren't new, the stakes are particularly high when it comes to the D.C. Circuit Court. The court has broad power to review federal regulations and is considered second only to the Supreme Court in terms of its stature. The court has 11 seats, four of which are filled with Democratic-appointed judges and four of which are filled with Republican-appointed judges. The remaining three slots are vacant.
Republicans routinely argue that there's no need to fill those vacancies. The court isn't busy enough, some say, to warrant all 11 of its seats being filled. Democrats dispute the argument, both on its merits and on the grounds that the president has a constitutional duty to fill empty judgeships. Others have falsely accused Obama of "court-packing." But Democrats need at least five GOP colleagues to join with them to get the 60 votes needed to clear a filibuster ahead of Millett's vote. So far, it's unclear if any Republicans -- even moderates -- are prepared to do that.
"No," Sen. Jeff Flake (R-Ariz.) said flatly.
"I'll oppose," said Sen. Rob Portman (R-Ohio). "This court isn't as busy as others."
Sen. Mark Kirk (R-Ill.) said that he, too, will vote to filibuster Millett and revealed why Republicans want to keep Obama's nominee from getting on the court.
"We're worried about that court being a significant bastion for administrative law cases on Obamacare," Kirk said.
One Republican, Sen. Lamar Alexander (Tenn.), made remarks on the Senate floor earlier this week in favor of letting Obama's nominees proceed to an up-or-down vote, a move that some observers saw as a sign that he may support Millett getting a vote. Not so, Alexander told HuffPost on Tuesday.
"My position, generally, is that the president is entitled to an up-or-down vote on his nominees. I almost always say that," Alexander said. "But occasionally, he's not."
In the case of Millett, Alexander said he plans to filibuster her because he doesn't think senators should "even get to the question of [holding a procedural vote] on judges" until the Senate passes a bill by Senate Judiciary Committee ranking member Chuck Grassley (R-Iowa) that reallocates the number of seats on certain courts. Under Grassley's bill, which lacks Democratic support, all three of the D.C. Circuit's vacant slots would be eliminated.
Democrats were mum Tuesday on whether they think they've got enough GOP votes to proceed with Millett.
It would be "a mark of shame" on the Senate if Republicans filibuster Millett's vote," said Leahy.
"I think there's budding support," Sen. Chuck Schumer (D-N.Y.) told HuffPost, without naming any names.
Asked about the prospect of changing filibuster rules if Republicans block Millett, Schumer said only, "I hope it wouldn't come to that."
Bizarrely, Republicans in the House, which has zero jurisdiction over the judicial confirmation process, held a committee hearing on Tuesday to criticize the administration for trying to fill vacancies on the D.C. Circuit. Among those testifying: Grassley. He told the House Ways and Means Committee that Obama's effort to fill the court's slots amounts to "an aggressive push to confirm judges that aren't needed."
But another panelist in the House committee, Nan Aron of Alliance for Justice, a left-leaning association of more than 100 organizations focused on the federal judiciary, said Republicans fighting against Obama's effort to fill the court are missing the point.
"When there are vacancies on the federal bench, the president is required to nominate new judges, subject, of course, to the advice and consent of the Senate," Aron said. "Article II, Section 2 of the Constitution is very clear on this matter. It's not a negotiable point. The president cannot ignore his constitutional obligations, and neither should the Senate."
Support HuffPost
The Stakes Have Never Been Higher
Before You Go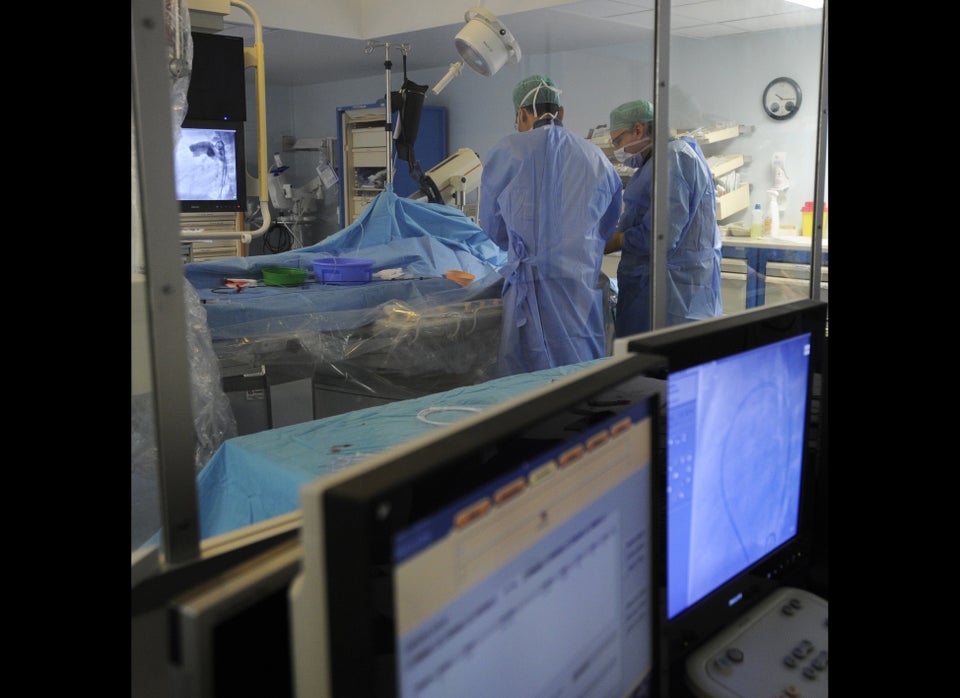 Lies And Distortions Of The Health Care Debate
Popular in the Community