WASHINGTON -- Republicans still sore about filibuster reform dished out some payback on Wednesday by using procedural rules to prevent the Senate Judiciary Committee from meeting to confirm nominees.
Committee Chairman Patrick Leahy (D-Vt.) announced that a confirmation hearing for five district court nominees was being postponed because GOP senators had invoked the "two-hour rule" to prevent the committee from meeting beyond the first two hours of the Senate's day. The Senate came in at 10 a.m. Wednesday, and the hearing had been scheduled for 2:30 p.m.
It's the second time in a week that Republicans have invoked the otherwise rarely enforced Senate rule to jam up noncontroversial nominees awaiting votes in committee. Last Thursday, they used the rule to block the Judiciary Committee from meeting to consider 18 nominees. Lawmakers typically waive the rule at the start of the Senate's day.
Leahy fumed that the "Republican shutdown of the Judiciary Committee" is consistent with the obstruction the committee has endured since President Barack Obama took office. He warned that if GOP senators keep it up, he's prepared to strip them of their tools in committee -- a veiled threat to do away with the "blue slip rule," a tradition that allows senators to advance or block judicial nominees from their home state. That rule is arguably Republicans' best weapon for blocking Obama's nominees now that they can't be filibustered on the Senate floor.
"If this obstruction continues with respect to judicial nominees, I will be forced to reconsider long-held policies that have upheld the rights of the minority party in this process," Leahy said.
A request for comment from Sen. Chuck Grassley (R-Iowa), the ranking Republican on the committee, was not answered. But a senior GOP aide dismissed the idea that the delayed hearing was a big deal, suggesting those nominees weren't likely to receive floor votes this year anyway and would need to be resubmitted next year in the new session of Congress. That would only be the case, though, if Republicans refuse to let Democrats carry those nominees over into the new year.
"The whole committee action was for show because all noms that don't get confirmed by the end of the session (i.e., this weekend) get sent back to the White House," the aide emailed. "This was a POINTLESS hearing."
Before You Go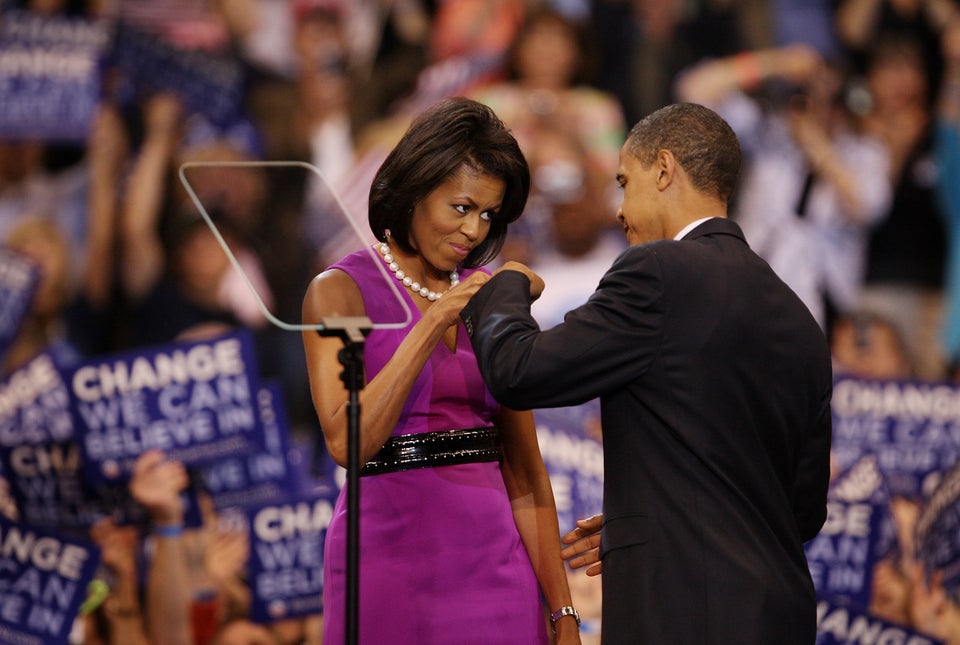 Obama's Fist Bumps
Popular in the Community