Sen. Patrick Leahy (D-Vt.) said in a statement Tuesday he would skip Israeli Prime Minister Benjamin Netanyahu's speech to a joint session of Congress next month.
Leahy called the speech by Netanyahu -- whom House Speaker John Boehner (R-Ohio) invited to speak without consulting the White House -- a "tawdry and high-handed stunt":
The unfortunate way that House leaders have unilaterally arranged this, and then heavily politicized it, has demolished the potential constructive value of this Joint Meeting. They have orchestrated a tawdry and high-handed stunt that has embarrassed not only Israel but the Congress itself. It has long been an unwritten rule and practice through the decades that when it comes to American foreign policy, we speak and act thoughtfully, with one voice when we can, with the national interests of the United States as our uppermost consideration, and with caution about the unintended consequences of unilateral actions like this. They have diminished that valuable precedent.
Leahy's announcement follows that of his colleague Sen. Bernie Sanders (I-Vt.), who said Monday he would not attend the speech.
"I'm not thinking about it," Sanders said. "I'm not going. I may watch it on TV."
President Barack Obama, who will not meet with Netanyahu during his visit to Washington, D.C., reiterated Monday that international talks over stemming Iran's nuclear plans are delicate. Obama said it won't help if Netanyahu calls for more sanctions against Iran in the midst of those talks, something he's expected to do in his speech to Congress next month.
"I don't want to be coy, the prime minister and I have a very real difference around Iran sanctions," Obama said. "What's the rush?"
Before You Go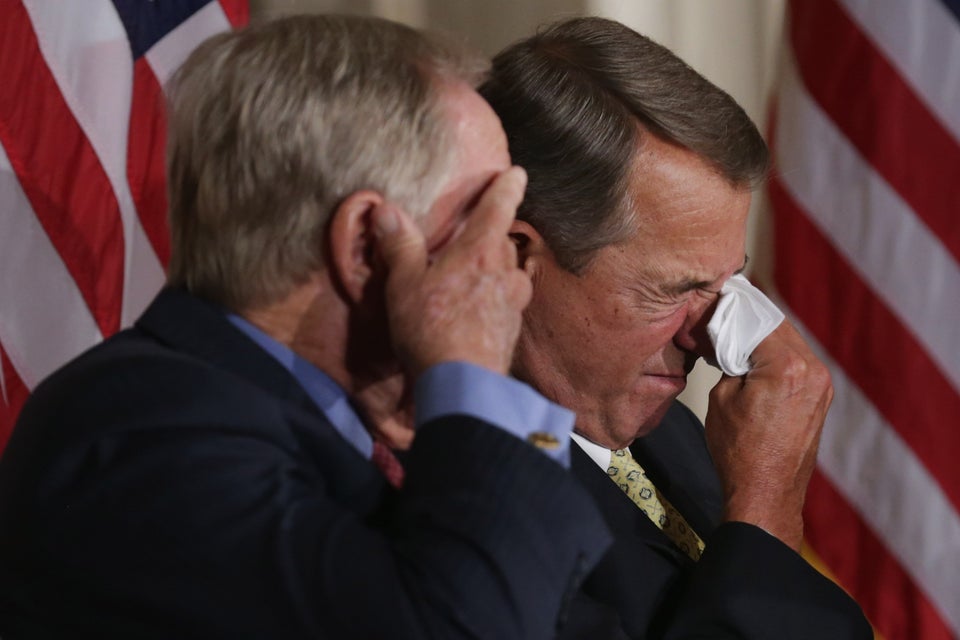 John Boehner Cries
Popular in the Community