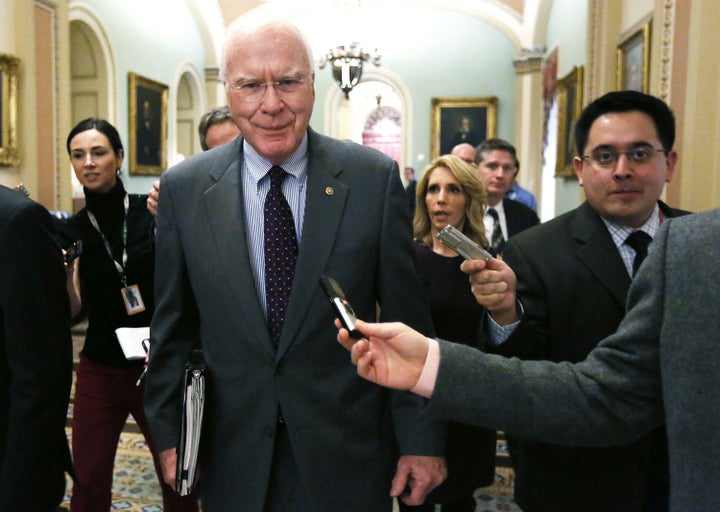 WASHINGTON -- Nearly every participant in Wednesday's Senate Judiciary Committee hearing on gun violence had something to say about universal background checks. But Sen. Patrick Leahy (D-Vt.), the committee chairman, made a point to highlight the huge impact tighter checks would have in stemming domestic violence -- the focus of another of his priority issues, the Violence Against Women Act.
"[We] heard testimony about the safety of women and gun violence. Now I'm seeking immediate consideration of the Leahy-Crapo Violence Against Women Reauthorization Act. I was told yesterday that sometime in the next couple weeks we'll have it on the floor of the Senate for a vote," Leahy said. "I do this out of concern for domestic violence victims."
Addressing panelists including NRA president Wayne LaPierre, Leahy said statistics show that women in the U.S. are killed "at alarming rates" by domestic abusers with guns, but in states that require background checks for handgun sales, 38 percent fewer women are shot by their partners. He asked one panelist, Baltimore Police Chief Jim Johnson, whether universal background checks would have a significant effect on keeping guns away from domestic abusers. Currently, background checks are not required by private gun sellers or at gun shows.
"Absolutely," Johnson said. "Statistics show that when females are killed, it's more likely, over 50 percent of the time, to be by a spouse or household member. A gun in a home where there is a history of domestic violence, statistics show that there is a 500 percent increase of chance that that person will be victimized by gun violence."
Shortly after, Leahy tweeted about the need to keep VAWA in mind when talking about background checks.
"As chief sponsor of #VAWA I know that domestic abusers w/guns greatly amplify these threats. Appr. Chief Johnson's testimony on this today," reads Leahy's tweet, which was followed by another: "Chief Johnson is right that improving the background check system is important in thwarting deadly domestic violence. #VAWA #gunviolence."
Sen. Charles Schumer (D-N.Y.) is expected to unveil bipartisan legislation targeting universal background checks any day now. Sens. Tom Coburn (R-Okla.) and Mark Kirk (R-Ill.) have been mentioned as possible co-sponsors.
"We continue to reach out to Republicans and moderate Democrats to build support, and are encouraged by the response we are getting. We aren't ready to file it just yet, though," said Schumer spokesman Brian Fallon.
Meanwhile, the Senate is planning to vote on Leahy's VAWA bill next week. His proposal is similar to what he introduced in the last Congress: it reauthorizes VAWA and adds new protections for abused members of the LGBT community and abused Native American women. That bill passed the Senate but went nowhere in House, where Republican leaders refused to bring it up amid charges that it was politically driven. The result is that VAWA hasn't been reauthorized since September 2011.
While VAWA is expected to pass the Senate with broad bipartisan support, not everyone is happy about the bill adding new LGBT and Native American protections. Sen. Orrin Hatch (R-Utah), for one, said he was an original sponsor of VAWA in 1994, along with then-Sen. Joe Biden, and has supported its reauthorization every year until the last Congress, when Democrats added the new provisions.
"They started changing it and I had a rough time supporting it last time. It broke my heart," Hatch said Tuesday. "It really bothers me" that lawmakers previously worked in a bipartisan way to "pass landmark legislation, only to come right in and change it to make it another welfare bill."
Hatch called it "sometimes typical" that Democrats move forward without working with Republicans since "they just want to have their way on everything." But he walked back his comments somewhat when asked about the fact that Sen. Mike Crapo (R-Idaho) is co-sponsor of the bill, among a handful of other Republicans.
"I know. And that's his privilege and right, and he's a great senator. So I'm not going to criticize that," he said of Crapo. "But there are things that I think are very, very important and principles that I abide by. And that's just the way it is."
Before You Go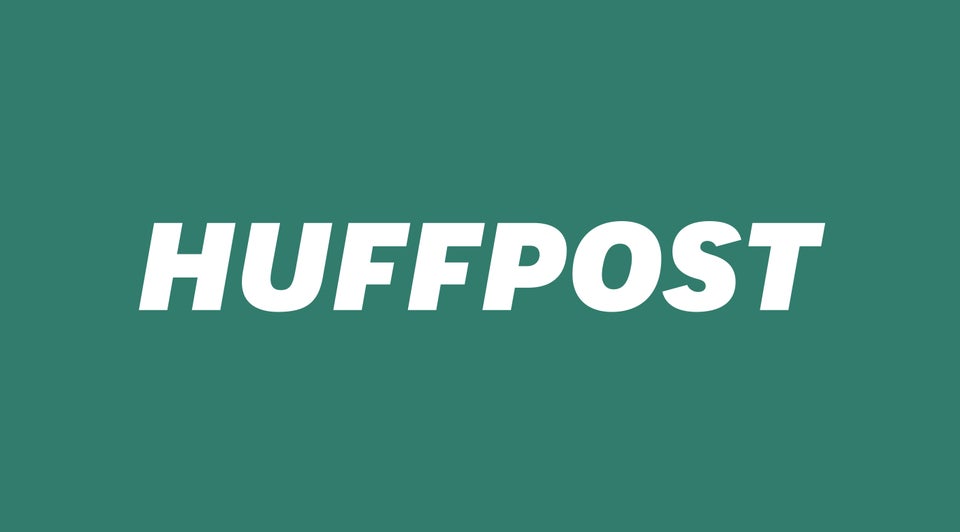 War On Women
Popular in the Community