In an era of inflated self esteem and ruthless self interest, the idea of helping others seems like time misspent. But there still exists a rare group of conscious individuals whose fulfillment as a human being comes with the duty of doing something good for somebody else. For those of you who actually want to see how this is possible, get out a pen and paper and start taking notes on Patrick Mancini.
By day, Patrick Mancini is a successful software executive at IBM. While his ability to lead people in a business context is impressive, by night, he doubles as an impassioned painter whose creations serve as the engine for a life committed to honest to goodness charity. As President and Chairman of the Board for the New England Hemophilia Association, Patrick caught a habit of contributing to a broad array of relevant altruistic organizations, including ones outside of the medical realm. When he made a series of paintings for the Toys for Tots foundation in 1992 that quickly sold out, he found a way to match his passions.
"Painting was always something that I knew I could do. Before the fundraiser, I didn't take the time to fine-tune or expose my capabilities. That event was really the beginning of creating art for the purpose of connecting and educating, as well as raising funds."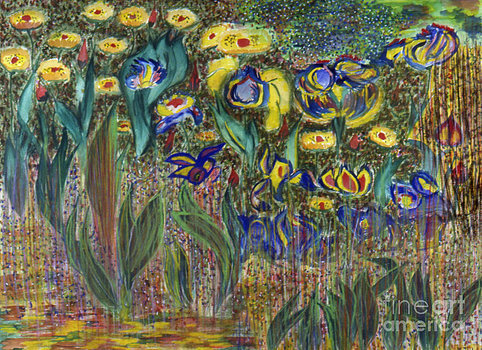 In 1998, Patrick's son was born with Hemophilia. Undoubtedly, the diagnosis distressed Patrick and his wife. While sitting still and weighing options is a fine measure, Patrick channeled his perseverance and took a more active route. Since then, his involvement with the New England Hemophilia Association has not only lead him to an ongoing presidency (which has so far persisted for 12 years), but he has been responsible for generating over five million dollars through industry support, fundraising, and membership donations, as well as increasing the association's yearly budget to a substantial degree. In addition to funding research for a cure and helping to secure decent insurance, they continually encourage a sense of independence for each patient, coaching them through intravenous infusion routines which they complete on their own. There is even "Family Camp" where, alongside Paul Newman's "The Hole in the Wall Gang Camp", children with bleeding disorders learn how to take control of their disease through self reliance, education and support from their families.
Although many of Patrick's paintings come from a place of goodwill rather than profit, it wasn't until a friend and artist/community member, Justin Levesque, founder of folxfolx.org, brought Patrick into his community focused Blood Work collection, that Patrick grasped the informative potential of his hobby. Blood Work uses the arts as activism in broadcasting individual empowerment and awareness of bleeding diseases. In light of this initiative, Patrick began his "Leadership Series." As a father, a caregiver, an advocate and the president of an association, the title needs little explanation. So far, there are two pieces titled Stop Asking! and Sibling Departure. Both pieces depict what individuals, as well as their families, undergo with Hemophilia and other chronic diseases. Stop Asking! is a reflection of often condescending thoughts through the eye of the suffering individual, while Sibling Departure centers around an unbalanced sibling dynamic that is often faced with blood disorders. The series was recently under exhibit at the National Hemophilia Foundation's 67th annual conference in Texas.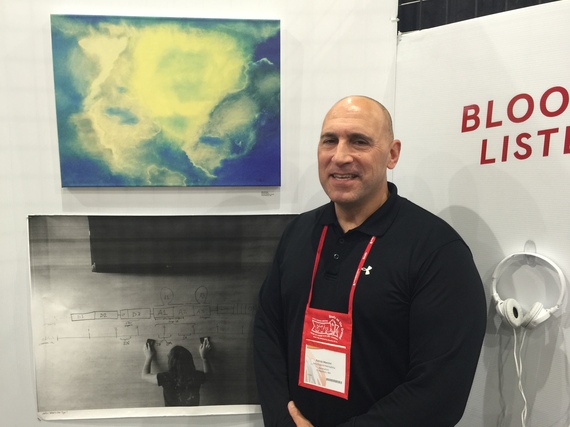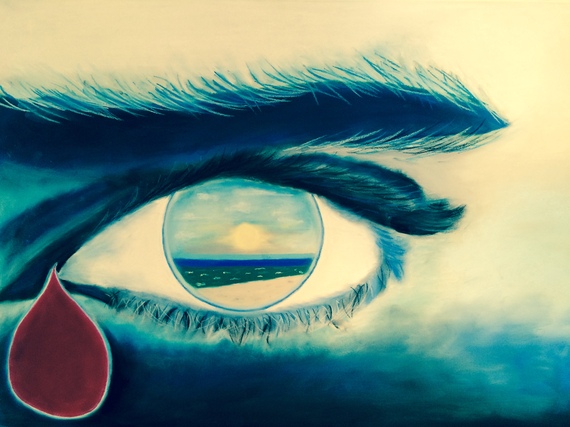 "From experience, I have gained an incredible amount of perspective. I know what these families are going through and I want to spread a message of connection. There is an urgency with this series that is centered around educating, understanding, and exposure. The goal is to prompt a viewer to question 'why?' and want to know, as well as recognize, the experiences of the individual and within the family unit."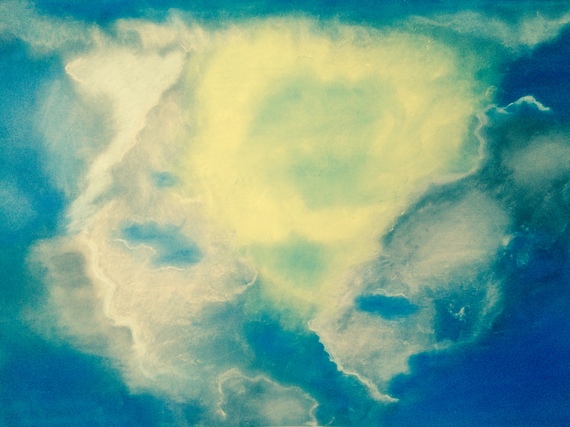 Inspired by masters such as Van Gogh and Cezanne, many of Patrick's paintings follow, what he refers to, as an "abstract impressionism" style. Making up a considerable amount of his portfolio, are his landscape pieces which depict imaginary, often event-inspired atmospheres that transcend his style and reflect an unconventional relationship with surroundings. Depending on the urgency of his message, Patrick shifts between the use of oil paints or pastels. Because of the lengthy drying period, his opinion about oils revolves around flexibility and inspiration. If he feels there is pressing subject matter, pastels become the course of action.
For Patrick, there are boundless possibilities, plans and objectives gaining force when it comes to his philanthropic work, his art and the integration of both. The "Leadership Series" will have frequent additions to produce an effective and varying sequence of pieces focused on educating the masses.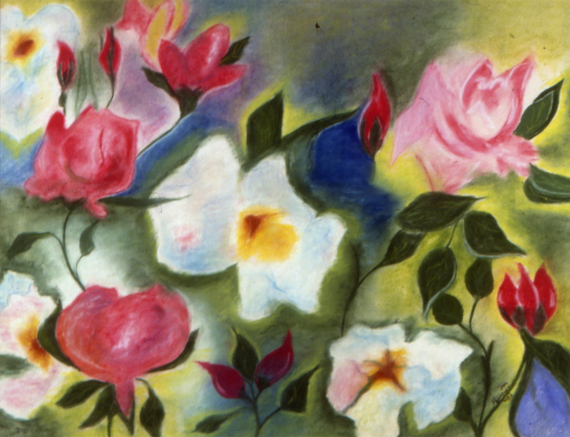 You can keep up with Patrick Mancini by visiting sites:
Photos courtesy of Patrick Mancini
Calling all HuffPost superfans!
Sign up for membership to become a founding member and help shape HuffPost's next chapter