Over nearly two decades, Patrick McDonnell has gained countless fans of his comic strip "Mutts," including some very famous cartoonists. From "The Simpsons" creator Matt Groening to "Peanuts" legend Charles Schulz (who has called the comic "one of the best comic strips of all time"), cartoonists and fans alike have loved following the adventures of friends Earl and Mooch, a dog and cat who could not be more different.
But the message of "Mutts" doesn't just revolve around playful pet humor. In an original short for "Super Soul Sunday," the artist explains how in the midst of the wisdom and whimsy of each "Mutts" comic is one central theme that has continued to inspire him.
"I always compare comic strips to poetry," he says. "It's really about getting to the essence of something. You have so little space -- so little room to tell your stories -- that you really have to pare it down to what's essential. "
For McDonnell, the essence of "Mutts" goes beyond the dog-and-cat relationship of Earl and Mooch. "'Mutts' is also about my love for animals. In particular, my first dog Earl, who was the inspiration for 'Mutts,'" McDonnell says. "He was just filled with so much joy and love."
McDonnell's real-life Earl, a Jack Russell terrier just like the fictional comic strip star, lived to be 19 years old. Each time McDonnell sits down to write "Mutts," he thinks about two things: the joy that surrounded his beloved pet for nearly two decades and the lasting essence of love. As a physical reminder, the artist also keeps a profound saying tacked over his drawing board.
"I'll paraphrase, but basically, it's that love is the most important thing in any endeavor," McDonnell says. "So, at night when I sit down and draw, I think about, 'How is this going to help the planet? How's it going to heal and how's it going to save the world?' I just think humor has such a healing power."
McDonnell says he also sees a spiritual connection within creative endeavors such as creating comics. "I almost feel like ever comic strip I do is sort of a little prayer," he says. "I really feel like the only thing real is love... For how sappy and corny that sounds, as a cartoonist trying to get to the essence of it, I think the only thing left standing would be love. It's just love."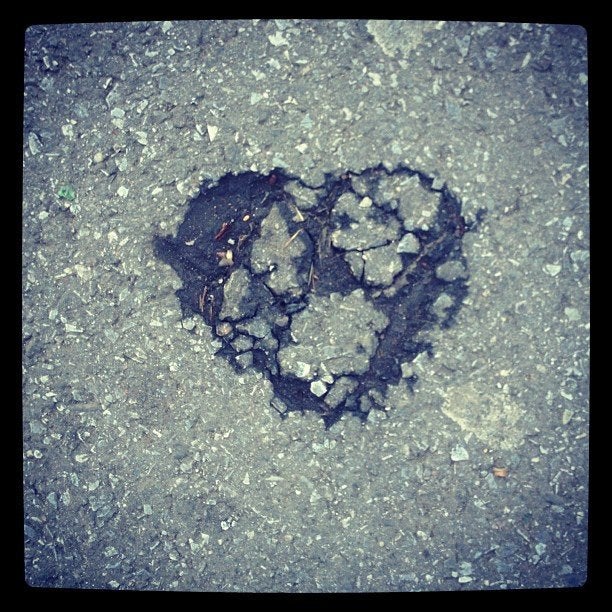 Love Is Everywhere