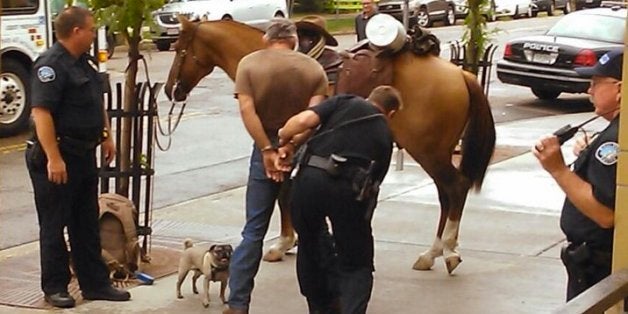 A Colorado man was arrested Monday after allegedly riding a horse while intoxicated, with a dog and pistol in his backpack.
Patrick Neal Schumacher, 45, was arrested near the University of Colorado in Boulder on charges of animal cruelty, prohibited use of weapons, riding a horse while under the influence of alcohol and reckless endangerment, The CU Independent reported.
Witnesses told the Colorado University Police Department that Schumacher was wandering into traffic while going up a busy road. Witnesses also said Schumacher was hitting his horse, Dillon. Schumacher told police he was trying to swat a fly off the horse's head, according to the Denver Post.
"Schumacher failed roadside intoxication tests," a police news release stated. "A small black powder pistol and beer cans were found in his saddle bag."
The allegedly drunk cowboy also had a small pug riding along with him, named Bufford.
According to the police news release, he later told police he was traveling from Larkspur, Colo. to Bryce, Utah to go to his brother's wedding after losing his driver's license. Larkspur is about 60 miles from Boulder and about 600 miles from Bryce.
Dillon and Bufford are being cared for by the Boulder Police Department Animal Control Unit and other agencies.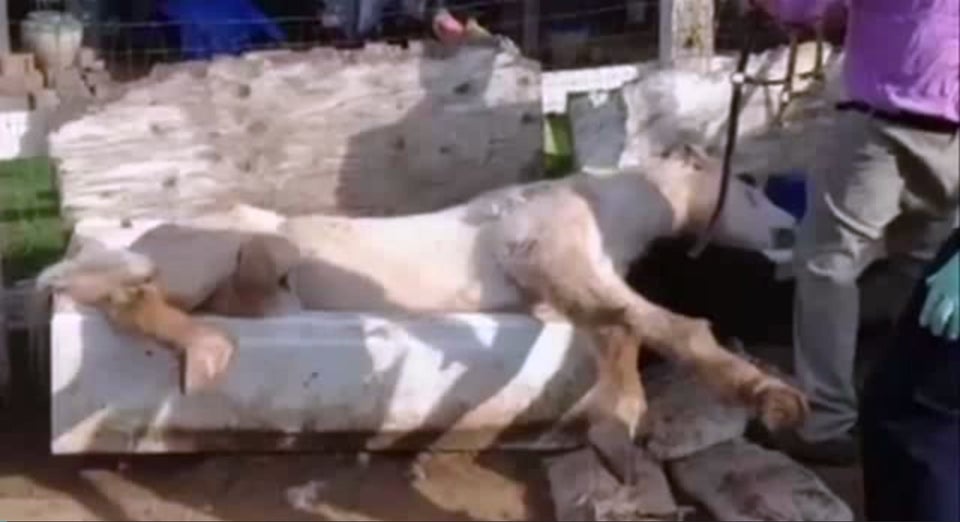 Animals In The News
Popular in the Community