Sir Patrick Stewart has spent many on-screen hours mentoring the X-Men as Professor Charles Xavier — but now the actor has taken on a new protegé.
The "Logan" star recently welcomed a foster pit bull named Ginger. He introduced the world to his new four-legged buddy with the sweetest video on Facebook.
In the video, Ginger licks his face. "Thank you for that, that was a very nice greeting," Stewart says. Cue hearts melting around the world.
The actor didn't stop there — during a recent appearance on "Conan," Stewart told the late-night host more about his canine companion.
"I've longed for this day," Stewart said, mentioning that Ginger's arrival marked the first time he'd had a dog in over 50 years. Stewart explained that Ginger was rescued from a pit bull fighting ring.
"We are looking for a permanent home for her," he explained. Anyone who wants to give Ginger a permanent home can reach out to Los Angeles–based nonprofit Wags & Walks. (And when Ginger finds a home, the organization has plenty more adoptable pups.)
Until then, we'll just be living for his periodic updates on life with Ginger.
This post has been updated to provide more information about adopting Ginger.
Before You Go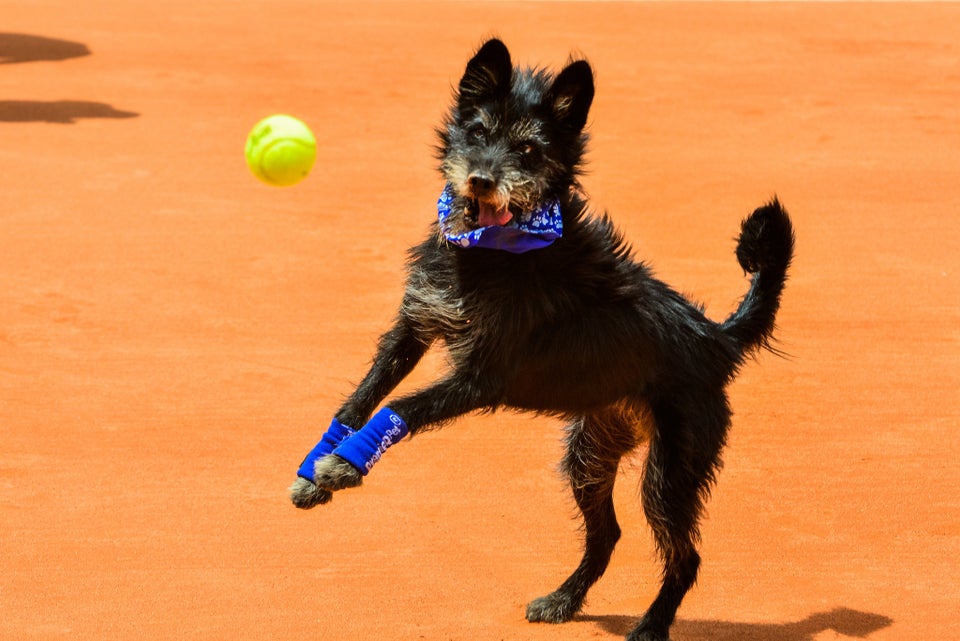 Shelter Dogs Steal The Show As 'Ball Boys' At Brazil Tennis Open