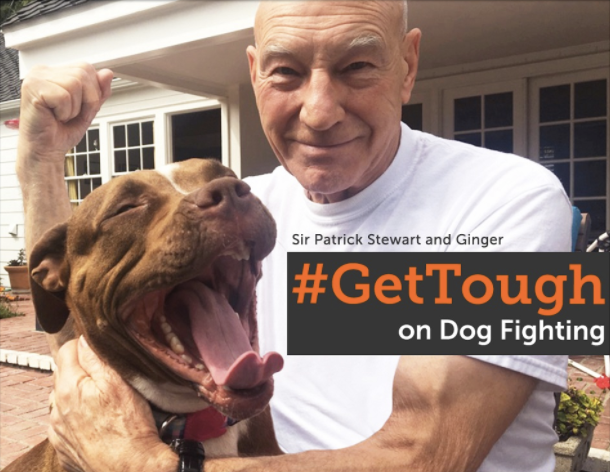 Stewart says his connection with Ginger has inspired him to take a stand to protect other dogs like her.
"I find that my relationship to the world and to the news every day in the papers and on the television has been changed by Ginger, because she has brought such a quality of patience and tolerance and fun into our lives, that it has, in a very short space of time, shifted my sense of where our world might be going," he told People.
He also told People that for a long time, he bought into negative stereotypes that paint all pit bulls as being aggressive and hostile ― until a few years ago, when he met a neighbor's pet pit bull named Sadie. Sadie changed his mind completely, and is part of what led him to fostering Ginger.
ASPCA's "Get Tough" campaign is aimed at raising public knowledge about an issue that many people incorrectly believe is "rare" or something that no longer happens. But according to the ASPCA, thousands of dogs around the country continue to be forced to fight other dogs, put through brutal and cruel "training" practices and are often killed if they lose.
The organization is encouraging people to sign a pledge to advocate against dog fighting and and share photos of their own pets with the hashtag #GetTough.
However, Stewart likely won't be posting photos of himself and Ginger with the same frequency as before. Ozell announced Tuesday evening that Ginger had found her "forever home" and had been adopted last week.
Ozell said she and Stewart had "fallen madly in love" and wanted to permanently adopt Ginger themselves, but feared they would not be able to bring Ginger back to the United Kingdom because of the region's breed-specific legislation which bans pit bull terriers, along with some other dog breeds.
"She will forever be a light of my life, and we'll be keeping in touch with her as much as possible," Ozell wrote. She hashtagged the post with #NoBSL, indicating that the couple may also be taking a strong stance against breed-specific legislation along with dog fighting.
This post has been updated to reflect the fact that Ginger has been adopted.
Support HuffPost
The Stakes Have Never Been Higher
Before You Go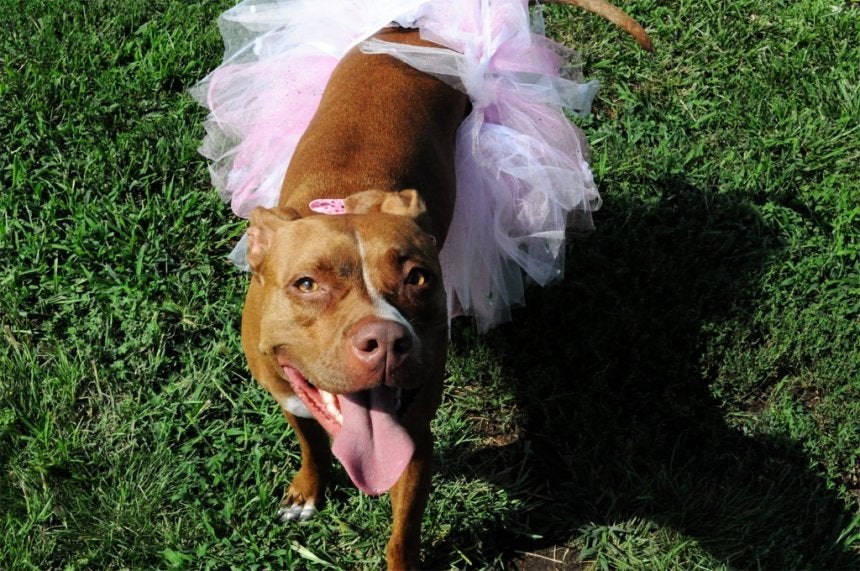 Pit Bulls At Weddings
Popular in the Community