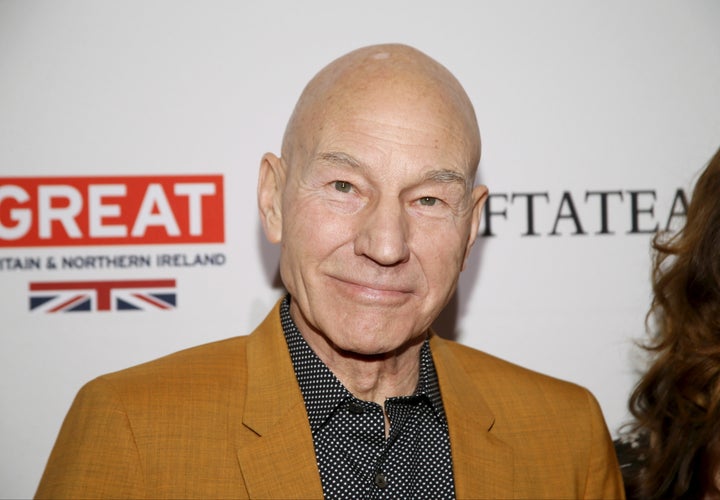 Now Stewart himself is weighing in.
Stewart had dressed up in drag a year ago in Los Angeles to promote his show "Blunt Talk" in April 2016. It took months before someone put his face next to Conway's on the internet.
Now the inevitable conclusion: a fan push for Stewart to play Conway on "SNL."
"SNL" (and "Star Trek") fans are messaging pleas like "make it so," or writing that Stewart should "go where no man has gone before."
Of course, Patrick wouldn't be the first person to portray someone of the opposite gender on the popular NBC program.
One thing: Despite these comparisons, they almost certainly wouldn't get along. While Trump's senior counselor is a stalwart supporter of the president, the "X-Men" star is a steadfast Trump detractor.
The British actor even said early this month on "The View" that he's working toward getting his U.S. citizenship so he can more effectively fight the administration. The "only good thing as the result of this election, I am now applying for citizenship — because I want to be an American, too," said Stewart. "All of my friends in Washington said there's only one thing you can do: fight, fight, oppose, oppose. But I can't do it because I'm not a citizen."
You can support the ACLU right away. Text POWER to 20222 to give $10 to the ACLU. The ACLU will call you to explain other actions you can take to help. Visit www.hmgf.org/t for terms.
Popular in the Community