Patrick Stewart hadn't spoken out following Donald Trump's election until he posted a simple tweet with a poignant photo Friday morning.
The actor posed with a small safety pin on his jacket and captioned his post, "#Safetypin."
Safety pins have become a symbol of solidarity after Trump's election Tuesday for those who feel fearful in the midst of hateful rhetoric the president-elect has invoked during his campaign. Individuals wearing the pin are declaring themselves as allies to groups who have been maligned by Trump or his followers.
The pin was worn by individuals in Britain in solidarity with refugees and immigrants after incidents of racism shot up in the U.K. following the vote to leave the European Union earlier in 2016.
"[W]e had no idea that Dreadful Trump would be up to these antics that he is up to now, and I call them 'antics' because how could they possibly be taken seriously?" he told Vice in May while promoting his film "Green Room." "But I've been interested in and involved in politics all my life. My first act of political civil disobedience was in 1945 during the post-war election, so I am interested in parties and groups."
Before You Go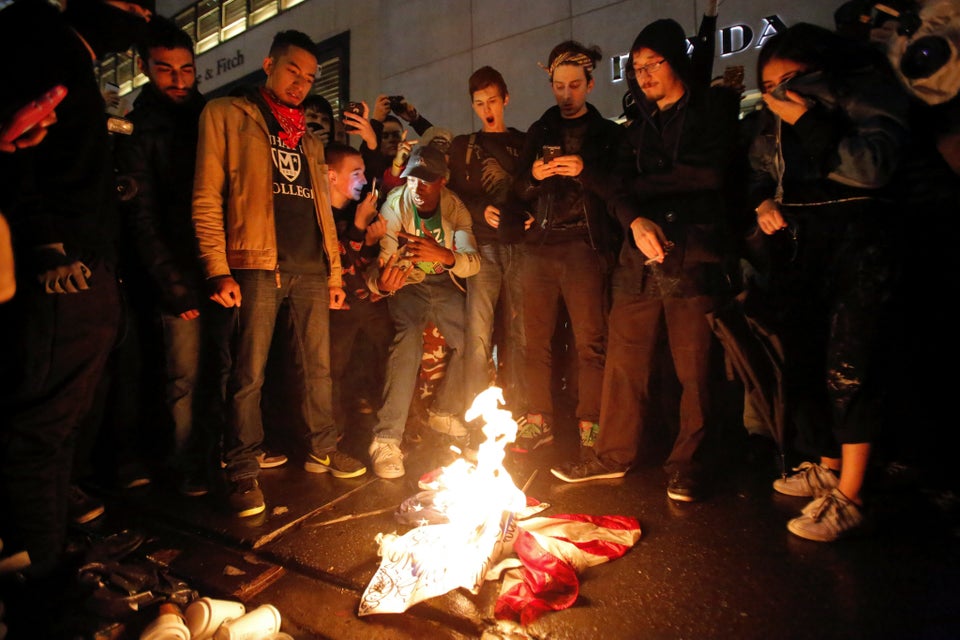 Donald Trump Win Sparks Protests Nationwide
Popular in the Community