Patrick J. Sullivan Jr., a 68-year-old former Arapahoe County Sheriff, has been arrested under the suspicion that he tried to trade methamphetamine for a sexual encounter with an adult male, according to 9News.
Fox31 reports the ultimate irony that the one-time national Sheriff of the Year now sits in a jail that bears his own name -- the "Patrick J. Sullivan, Jr. Detention Facility" held on a $250,000 bond.
By STEVEN K. PAULSON, Associated Press
CENTENNIAL, Colo. (AP) -- A well-respected former Colorado sheriff is being held on a half-million-dollar bond in the jail named for him, suspected of offering methamphetamine in exchange for sex from a male acquaintance.
Arapahoe County chief judge William Sylvester on Wednesday doubled the bond for the county's former sheriff, Patrick Sullivan. The judge also ordered Sullivan not to try to contact anyone who may be involved in the case.
Sullivan's attorney protested the increase because no charges have been filed.
Sullivan appeared at the court hearing dressed in an orange jail uniform. The 68-year-old walked with a cane and still had handcuffs around his wrists that were attached to a chain around his waist.
Sullivan came to the attention of law enforcement after an Oct. 4 call to authorities from a home in Centennial, according to an arrest affidavit. The deputy who responded had worked for Sullivan and knew who he was.
After investigating further, the deputy learned from two confidential informants that Sullivan was dealing meth but would sell it only if they had sex with him, the document stated. He was arrested after police set up a sting at a home.
Deputies found that Sullivan had handed someone a bag of methamphetamine and had another bag on him when he was searched, according to the affidavit. Both bags together weighed less than a gram.
7News reports that investigators used a hidden camera that allegedly shows Sullivan offering meth to two unidentified informants in the bedroom of an Aurora home.
Additionally, CBS4 reports that a "large volume" of adult male pornography along with computer hard drives were removed from Sullivan's Littleton home on Tuesday night. No methamphetamine was found in his home.
In 1989, he was hailed as a hero after he rescued two deputies after crashing his truck through a fence and protecting them while they were loaded into the vehicle. Arapahoe County Deputy Daniel Thomas and Deputy Arthur Hilton were treated at a hospital for gunshot wounds and shrapnel wounds from flying glass.
During the rampage, Eugene Thompson Jr., described by authorities as a 20-year-old man with an insatiable appetite for cocaine, killed two women with a semiautomatic machine pistol, raped another woman, and wounded two deputies.
A SWAT team raided an Aurora home at about 4 p.m. on Tuesday after they saw Sullivan give meth to another man. An investigation into Sullivan began only a couple of weeks ago on Nov. 17 after authorities were tipped off that he was involved in distributing and using meth, according to the Arapahoe County Sheriff's Office.
In a press release the Arapahoe County Sheriff's Office said that during the investigation of Sullivan, he "had arranged to meet an adult male acquaintance and agreed to provide the male with methamphetamine in exchange for a sexual encounter." When the transaction was to take place, Sullivan was taken into custody. The investigation was conducted by the Drug Task Force and Sheriff's Office investigators, 7News reports.
Sullivan was a revered and respected member of the law enforcement community having serve in various branches for 40 years. His career began as a Littleton police officer and dispatcher in the 1960s. He joined the Arapahoe County Sheriff's Office in the late 1970s as captain and by the early-80s he was appointed as sheriff, according to CBS4. In the 1990s he played a prominent role in the Columbine school shootings and after retiring in 2002, led the security department at Cherry Creek School District until 2008.

Related
Before You Go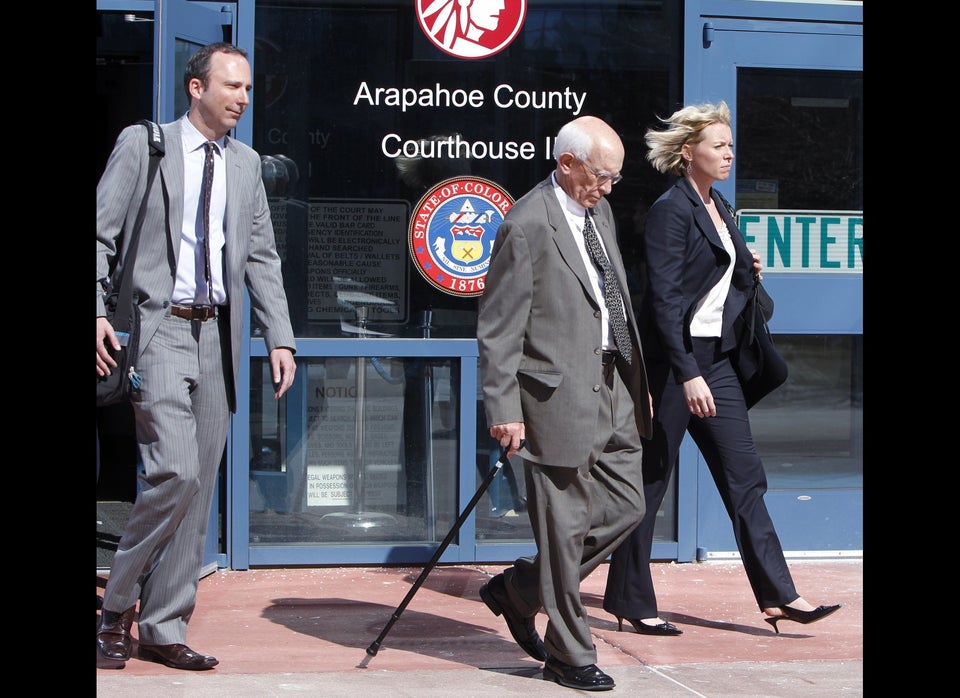 Former Sheriff Patrick Sullivan Scandal
Popular in the Community