The humiliating 12 minute video shows the 69-year-old former "Sheriff of the Year" being arrested in the bedroom of a male informant that he was planning to trade meth with in exchange for having sex with him, Fox31 reports. Watch the full video above.
The hidden video footage begins with undercover officers testing equipment. An officer introduces the video saying, "Waiting for target, Patrick Sullivan, Jr., to arrive for a meth transaction," and announces code names for the informants in the room as well as the organizations involved in the sting.
At around 5 minutes in, Sullivan enters the bedroom and from there he is seen asking the informant to try on some underwear. "See if these might fit you," Sullivan says as he hands over some black briefs and a t-shirt to the man. As the man examines the briefs, Sullivan says, "The problem with that one is, it doesn't have any real elastic. Maybe too big for you too. Try it as we mess around."
Sullivan proceeds to take out a portable DVD player from his bag that he plays gay pornography on. "Look at this," Sullivan says as he pushes the DVD player closer to the male informant. "This is what I think you'll enjoy. It's all really young guys."
The former sheriff is then seen undressing as he makes small talk with the male informant and then another male that enters into the bedroom at around 9 minutes while the gay porn video continues to play.
"So, have you had any of it?" the male informant asks Sullivan about some drugs that Sullivan tossed over to the informant. To which Sullivan replies, "No, it's a social issue, why smoke by yourself?" Then, just minutes later, police detonate a flash-bang grenade and burst into the bedroom arresting Sullivan, who does not resist as he is handcuffed face down on the bed, but does ask if they would be careful of his bad leg.
7News reports that the video was shot on Nov. 29 in a house where Sullivan had traded meth for sex in the past.
Sullivan was sentenced to 30 days in jail and two years probation on Tuesday after the former sheriff agreed to plead guilty to felony drug possession and a misdemeanor soliciting prostitution charge, CBS4 reports.
Related
Before You Go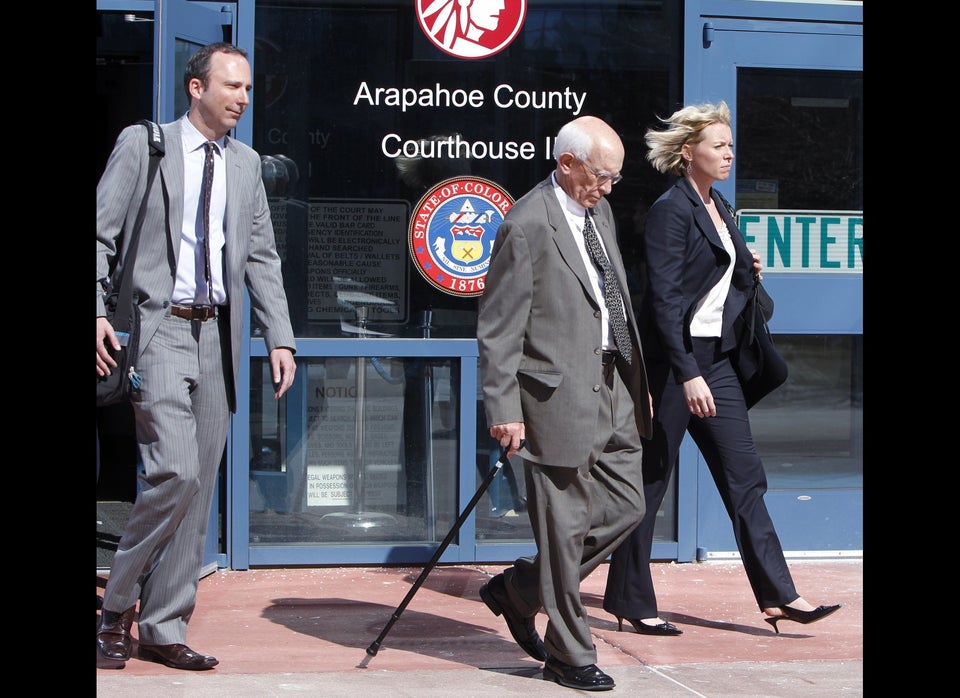 Former Sheriff Patrick Sullivan Scandal
Popular in the Community