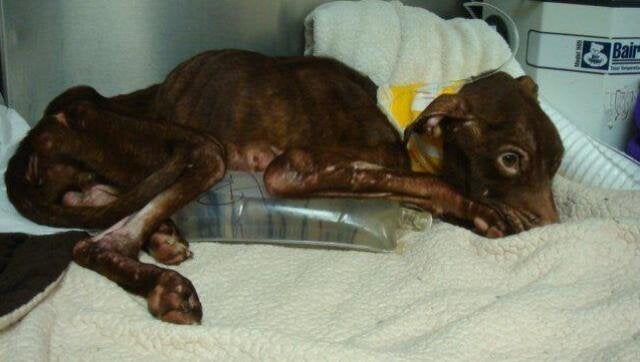 It's been more than a year since a starving puppy was found at the bottom of a trash chute of a large apartment building in Newark, New Jersey.
The dog was named Patrick because he was discovered the day before St. Patrick's Day. Rescuers didn't think he would survive another 24 hours. But he did. And his story is something of a miracle.
According to the Los Angeles Times, Kisha Curtis, the dog's 27-year-old owner, had tied him to a railing and left him there for a week. It's unclear if she threw him down the chute or if someone else did.
"The veterinary staff immediately put him on intravenous fluid. His temperature was so low that it did not even register on the thermometer," says Patrick's Facebook page. He soon became an Internet celebrity, with donations pouring in from around the world.
Associated Humane Societies is seeking custody of Patrick, whose newfound fame is being used to advocate for stricter animal abuse laws. AHS wants to find a new forever-home for Patrick.
Garden State Veterinary Specialists of Tinton Falls, however, is also vying for a part in Patrick's plight. He has been staying with Patricia Smillie-Scavelli, the hospital's administrator, who also wants to keep the brave dog.
"He really gives love," Scavelli told Irish Central. "He climbs into your lap, he would prefer to sit in your lap than lay on the floor. He also sleeps in our bed at night, along with the cat."
However, a few physical scars remain from Patrick's ordeal. NBC reports that he is still fearful of strangers, but when fed a few dog treats, he quickly warms up.
Curtis is scheduled to appear in court on charges of animal cruelty. She is not accused with tossing Patrick down the chute, only with neglect and abandonment.
Scroll through the slideshow below to see Patrick's miraculous recovery: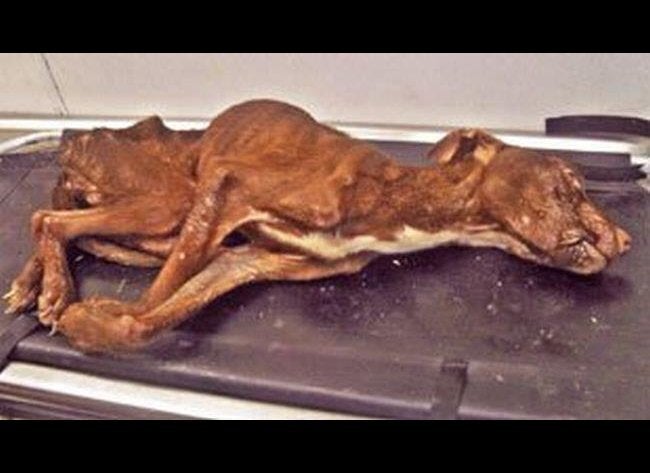 Patrick the Miracle Dog
Related
Popular in the Community