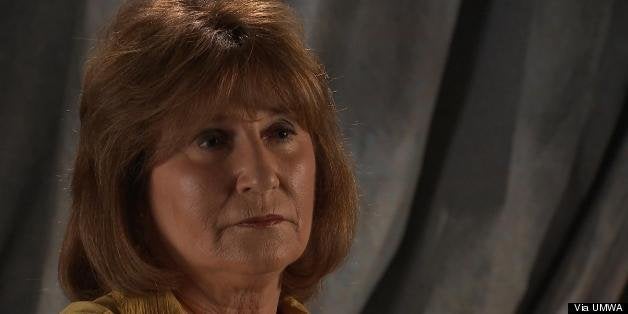 WASHINGTON -- Alana Green worked underground. Not for the CIA or the police, but in a coal mine for eight hours a day, six days a week, for five years. She also drove shuttle cars, shot dynamite, and did whatever needed doing at a mine in Morganville, Ky., for another 16.
"You take a car and go underground, like a trolley," said Green. "The mines are very damp and cold and wet, with a low ceiling. The only lamp you have is on your head, and if you turn that out, you can't even see the hand in front of your face. In the wintertime, you go down in the dark and come back in dark."
Green, a grandmother of six, will be 59 years old next month. She suffers from Lyme disease, and her time in the coal mines has left her with black lung and chronic back problems, she told HuffPost. And if a judge in St. Louis rules in favor of Patriot Coal Corp. this month, she'll lose the health care and pension she worked more than two decades to earn.
Green worked for Peabody Energy Corp., which in 2007 spun off a new company, Patriot Coal. Patriot Coal filed for bankruptcy last July, claiming it must cut $150 million in annual employee obligations if it's to regain profitability.
The United Mine Workers of America says the spin-off was designed to fail, and intended to enable Patriot to dodge retiree health care obligations. Green is just one of 1,600-plus union miners and 13,000 retirees who are affected.
"There are thousands of us who gave our whole lives to Peabody," Green said. "We chose to give them because they promised to give us benefits and take care of us after our youth and our youngness were gone. A lot of people have malignant tumors and black lung or cancer," she added. "These people can't go out and get someone to pick them up for insurance."
The hearing in St. Louis kicked off Monday with Patriot arguing that Peabody, its former parent, should still be responsible for liabilities it assumed when it departed from Peabody. Peabody argues that Patriot should live up to its obligations.
In a statement to The Huffington Post on Friday, Ben Hatfield, CEO of Patriot Coal, defended his company.
"There are valid questions about actions taken by Peabody during the spin-off, and we believe those questions deserve answers," he wrote. "In fact, Patriot has filed a lawsuit against Peabody to prevent them from using our bankruptcy to reduce their own obligations to retirees whose health care they agreed to pay in the spin-off. We are also working with our Creditors' Committee to investigate other potential causes of action against Peabody and other third parties. Please know, however, that these kinds of actions can take years to litigate. But Patriot must have prompt financial relief in order to survive and emerge from bankruptcy."
UMWA has argued that Peabody is ultimately to blame. "Peabody is the author of this book," Phil Smith, communications director for the union, told HuffPost. "They're the ones who wrote the music. Patriot is just conducting the orchestra right now." Peabody handed Patriot three times as many retirees as active workers, according to union estimates, and the union calculates that a full 90 percent of Patriot's retirees are former Peabody miners who never worked a day for Patriot.
Peabody spokesman Vic Svec denied the allegations. "Peabody has lived up to its obligations and continues to do so," he said in a statement. "The UMWA is fully aware that this is a matter solely between the union and Patriot Coal, and the proper process for deciding such issues is through the bankruptcy court –- not the court of public opinion."
Patriot has proposed an end to pension contributions and converting health care funds to a voluntary employees' beneficiary association, or VEBA. The union would be granted a 35 percent equity stake in Patriot post-bankruptcy, which it could sell to help fund the VEBA.
UMWA has rejected that proposal as "nowhere near" fair and filed a separate lawsuit in West Virginia seeking to hold Peabody accountable for the benefits that workers may lose due to Patriot's insolvency. But getting any money from Peabody could take years. Meanwhile, retirees have medical bills to pay.
Green worries the case could have a ripple effect across the industry. "If you can promise and promise and be lying the whole time -- if you can say, 'Oops! I'm bankrupt! I can't pay you anymore" -- that's what they'll do. That's what they'll all do."
On Monday the union rallied thousands of protesters in St. Louis, where more than a dozen were arrested in front of Peabody's downtown headquarters.
A ruling is expected in the next 30 days.
Before You Go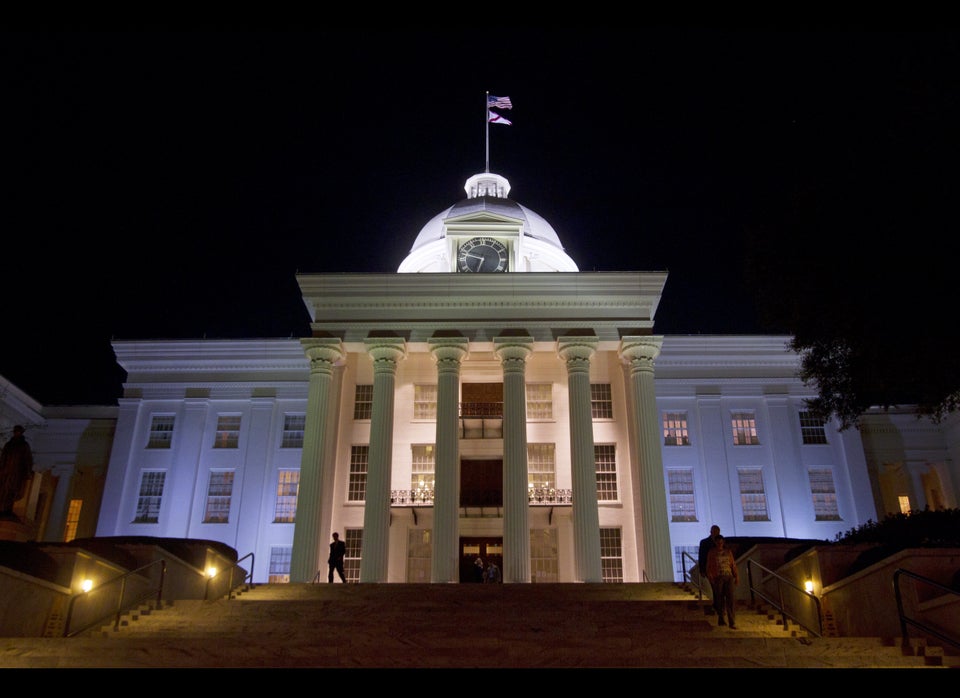 U.S. State Capitol Buildings
Popular in the Community