FOXBOROUGH, Mass. (Reuters) - The New England Patriots scored the first 19 points of the second half to turn a tight contest into a romp as they beat the Pittsburgh Steelers 36-17 on Sunday to set up a Super Bowl clash against the high-scoring Atlanta Falcons.
The American Football Conference (AFC) Championship triumph propelled the Patriots to a record ninth trip to the Super Bowl, while Atlanta walloped the Green Bay Packers 44-21 in the NFC Championship game earlier on Sunday to earn a shot at their first league title in their Super showdown in Houston on Feb. 5.
Victory was extra sweet for the Patriots and Brady, who was suspended by the NFL for the first four games of the season for his role in the controversial underinflation of balls in the AFC title game two years ago that came to be known as Deflategate.
New England began the season 3-1 before Brady rejoined them and took them to a 14-2 regular season record and a winning streak that has now reached nine games.
Brady, who completed 32 of 42 passes for 384 yards and three touchdowns, avoided saying he felt extra motivation after accepting a suspension he did not feel he deserved.
"This is my motivation right here, all these fellows right here in front of me. That's why we're here," Brady said at the trophy presentation as he gestured toward his teammates.
"We'll see if we can write the perfect ending in a couple of weeks. It's going to take a big effort. We're playing a great team, but it's going to be a hell of a game."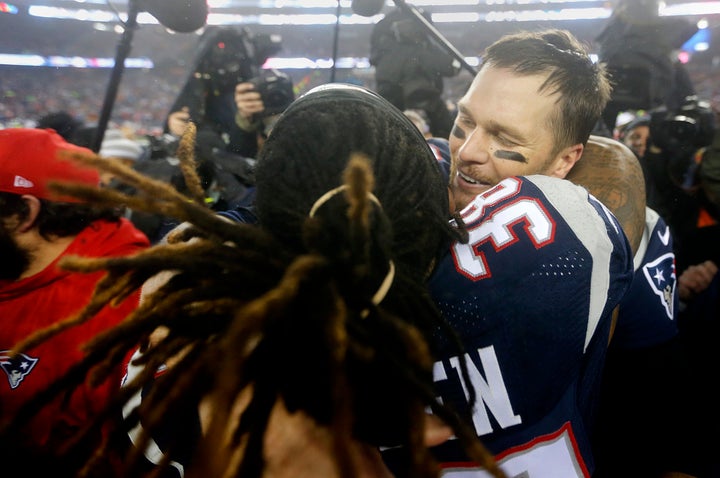 The Steelers, who were also vying to become the first team to make a ninth Super Bowl appearance, stopped the Patriots' running attack, but had a hard time containing Brady and his stable of receivers, most notably Chris Hogan.
Playing in his 11th conference title game, Brady spread the field with his receivers and time and again found Hogan, hitting him with first-half scoring strikes of 34 and 16 yards as New England took a 17-9 lead at intermission.
The long TD catch by Hogan came on a trick play known as a flea flicker. Brady handed off to running back Dion Lewis, who ran forward before tossing the ball back to Brady, who lofted the touchdown pass to a wide open Hogan in the end zone.
Pittsburgh quarterback Ben Roethlisberger gained yards in shorter chunks but had trouble getting the Steelers into the end zone against a New England defense and stellar secondary that led the NFL in fewest points allowed during the regular season.
The vaunted running game of the Steelers produced only 54 yards, slowed when Le'Veon Bell was sidelined in the second quarter with a groin injury.
Roethlisberger completed 31 of 47 for 314 yards, one touchdown and one interception.
The usually taciturn Patriots head coach Bill Belichick was enthused to be going to his seventh Super in partnership with Brady, looking for a fifth Super Bowl ring.
"Great players. It's all about the players," Belichick said at the trophy ceremony. "They work hard, they're unselfish and they're tough.
"The players played hard, they played smart. We took care of the ball, played good defense and to hold that team to nine points for 50 minutes is pretty good."
Before You Go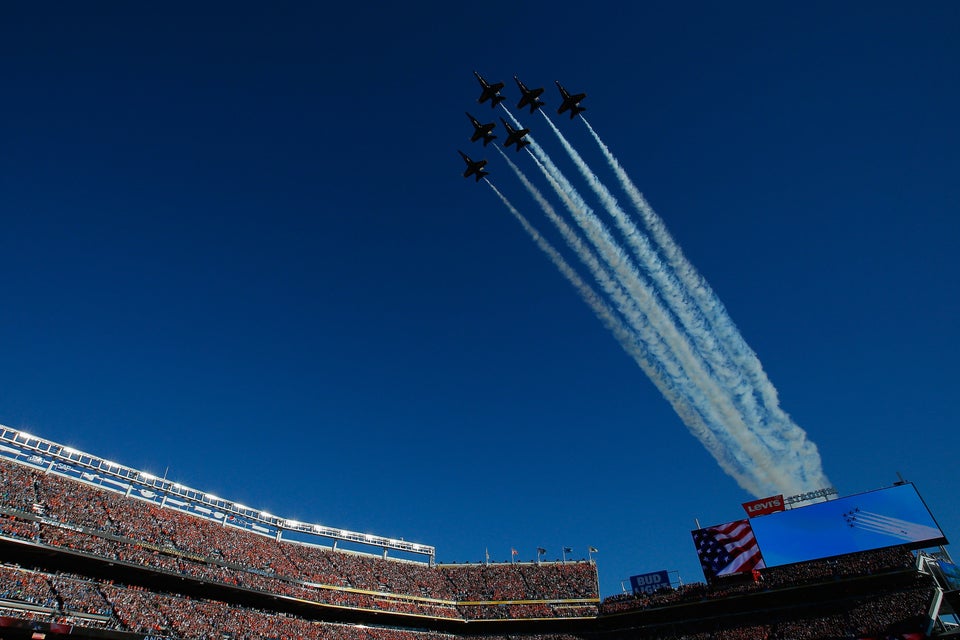 Patriotism At NFL Games
Popular in the Community