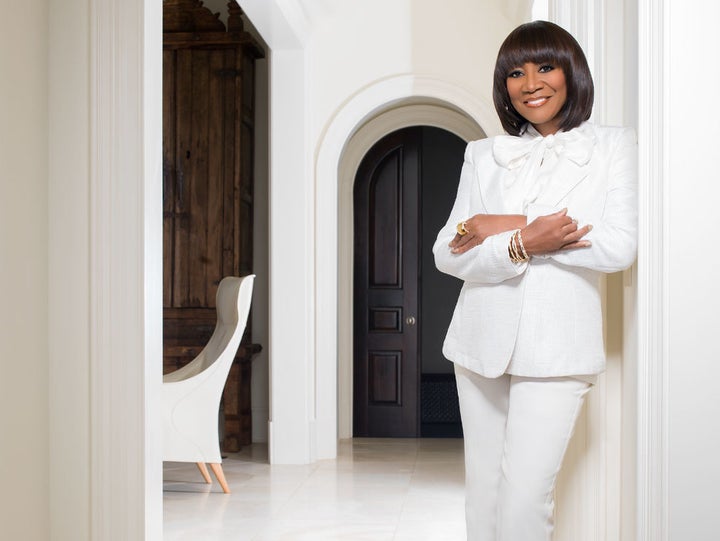 It's practically a fact: One taste of Patti LaBelle's cooking may result in a person shouting: " C'mon Patti!"
LaBelle, whose sweet potato pie craze resulted in record sales last year, is set to debut her new show "Patti LaBelle's Place," on the Cooking Channel next month.
The hour-long cooking series, which initially aired last year for two episodes, will feature the Philadelphia native showing off her culinary skills alongside her celebrity friends.
In celebration of Thanksgiving next week, we caught up with the legendary singer as she dished about her new series, tips for dealing with holiday stress, and the greatest lesson she's has learned from the demand of her sweet potato pies.
What can fans expect from the upcoming season of "Patti LaBelle's Place"?
I'm surrounded by nice friends of mine like Gayle King, and 50 Cent, Erica Campbell (of Mary Mary), Kirk Franklin and his wife, J.R. Smith (from the Cleveland Cavaliers), and others… I'm a cook, it's as simple as that. And I've always wanted to entertain people as far as my kitchen and my cooking.
How do you think food brings people together?
It's sort of like good music and if you hear something and you say, 'Ooo, I like that,' and the person right across from you says 'I like that too,' they love the same music. And I do believe most of us love the same food, especially if it's quality food. So we sit around a table and talk about how great it is, and after I cook if they don't tell me that it's awesome then I'mma have to pimp slap them. You better say you love it [laughs].
With Thanksgiving upon us, what are you most thankful for this year?
That I am still living. Every morning you wake up and you have an alignment, something hurts you that bothers you and you're afraid to go to the doctors to get checkups and when you do, most of the time it's positive that you're OK. And I say thank God for this day of waking up and the only thing that bothers me is my throat being a little hoarse. I appreciate life, and that's a blessing just to wake up.
Thanksgiving falls right after a tense election. Do you feel families should have open discussions about the issues currently affecting our country?
They better. I mean, why not, it's in your face. You know that what you might have wanted to happen on that Tuesday night [election night], Wednesday morning didn't happen... some of us were not happy, but we have to live with this. Pray that [Donald Trump] might change into a different person and do some positive things for people.
And so Thanksgiving is the day to give thanks and grace to being able to have a meal. And then we are all aware of the world's situations ― even talk about it with the kids there, because it's affecting everyone's thoughts. So I think it should be a Thanksgiving of chit-chat, of things that can be better in our lives and pray for goodness. Pray that [Trump] has a change of heart.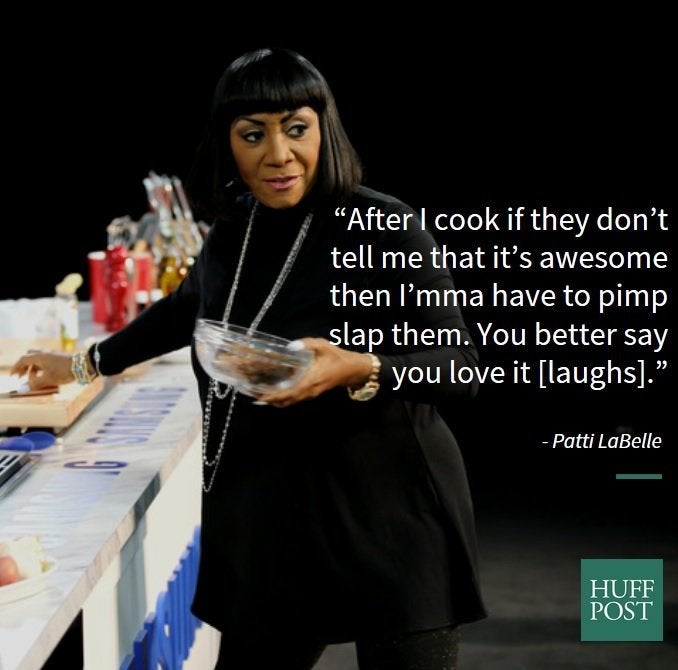 It's a lesson that I really wanted to learn, that if you put your heart and quality in what you do, things will get better for you. And my quality in those pies, they were just great pies and they still are, because they're still selling year round. And that's perseverance and believing that what you do is the best that you can do and when it starts developing, and people start loving them, I say thank you dear God again.
What are some of the latest additions to your line of desserts at Walmart?
I have the greatest peach cobbler, it tastes like I made it [laughs]. It tastes like your mother made it. It's just so good that you just wanna smack somebody because it's really excellent. The apple cobbler, blueberry cobbler, pecan apple cake. We're coming out with a no sugar added sweet potato pie, a sweet potato pie with pecans, and a lot of other things that I can't talk about. But that food train is moving, honey. And I'm happy to be on board [laughs].
James Wright Chanel's viral review contributed to the pies' success. Do you have plans to feature him in future marketing efforts for your desserts?
I would never want him to do that again, because that was a great surprise. To have him do something for the peach cobbler would be redundant. It's like, 'Patti planned that sweet potato mess,' but I didn't. That was sweet potato goodness. And because of James a lot of people got into the pie even more. But he's so much fun. I'm gonna see him soon.
One of your most memorable holiday performances was at the 1996 White House Christmas tree lighting ceremony, where you discovered your background singers and cue cards were missing. What were some your thoughts during the performance?
Chile, that was such a shock, but then you know that you got to keep on keepin' on. I said 'whatever happens, happens. So I just have to keep on singing' [Laughs].
This interview has been edited and condensed for clarity.
"Patti LaBelle's Place" premieres Dec. 3 on the Cooking Channel.
Before You Go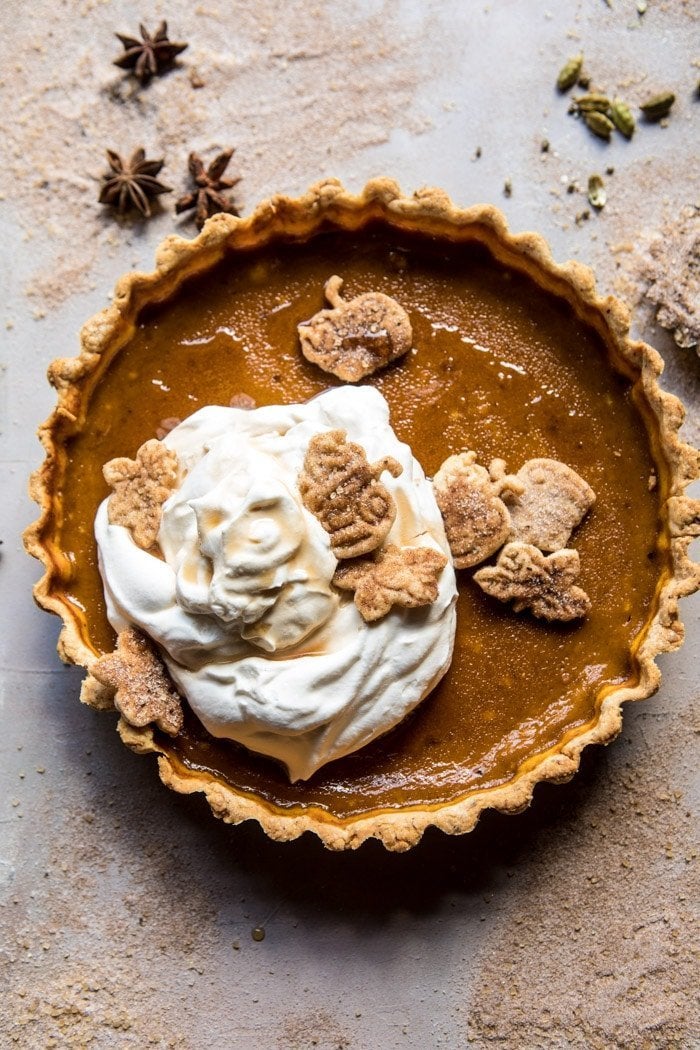 Thanksgiving Pie Recipes
Popular in the Community