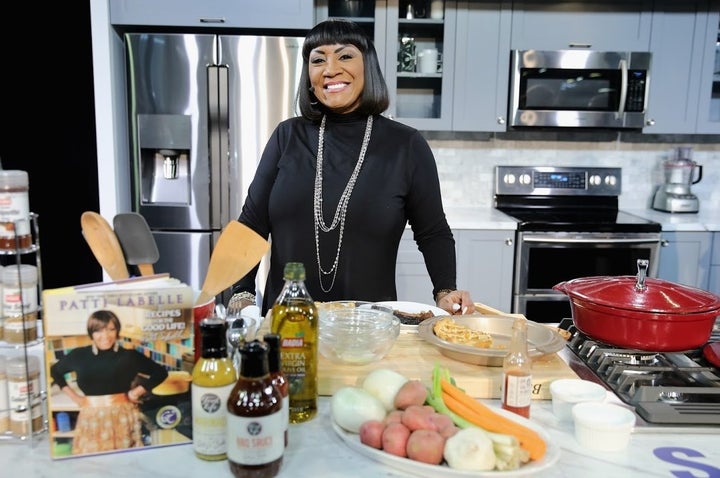 If Only You Knew how good Patti LaBelle's sweet potato pie tastes, you would sing some of her greatest hits, too.
For LaBelle, the instant craze for her pies came as a surprise. In an interview with The Huffington Post, the Philadelphia-native shared her initial reaction to Chanel's high praise, which she was made aware of while traveling to her show in London, when her son, Zuri, brought Chanel's clip to her attention.
"I heard someone singing better than me and eating my pie. He was giving all kinds of love to Patti and that Patti Pie. So I just said, 'My God who is this guy,'" LaBelle recalled before adding that she later called Chanel to personally thank him. "In September when the pies came out, they did really, really well, but once James Wright put that video up, it went crazy. And I've never met James before, nor have I ever spoken to him until I was in London when I called him to thank him for that beautiful footage. And so, he woke a lot of people up."
LaBelle told HuffPost that in addition to an in-person meeting with Chanel this week, she will help assist the performer get additional exposure by introducing him to her music business colleagues.
So what's the mouth-watering secret behind her sweet potato pie? The answer according to LaBelle, dates back to adopting her mother's recipe, which was later published in her cookbook. But she admits that she altered the family recipe with different ingredients for Wal-Mart's pie.
"I saw that $12,000 bid for that pie," she said to HuffPost. "My take on that is, there's so many people we could feed with $12,000. So if somebody wants to do that, I'll take that $12,000 and give it to someone homeless or do something with it. It's a sign from God -- it's a blessing that somebody is really into that pie like that. I knew for a fact when I made the pie that it was gonna be a great pie and a great seller, so I knew this, but when James Wright did that video it took it over the top."
Chanel's support for the "Lady Marmalade" singer also came with a reminder to viewers -- which he expressed during a portion of his clip -- about the importance of black people supporting black businesses. LaBelle underscored Chanel's sentiments when she shared how the pie's demand is a testament to the buying power of black consumers in the marketplace.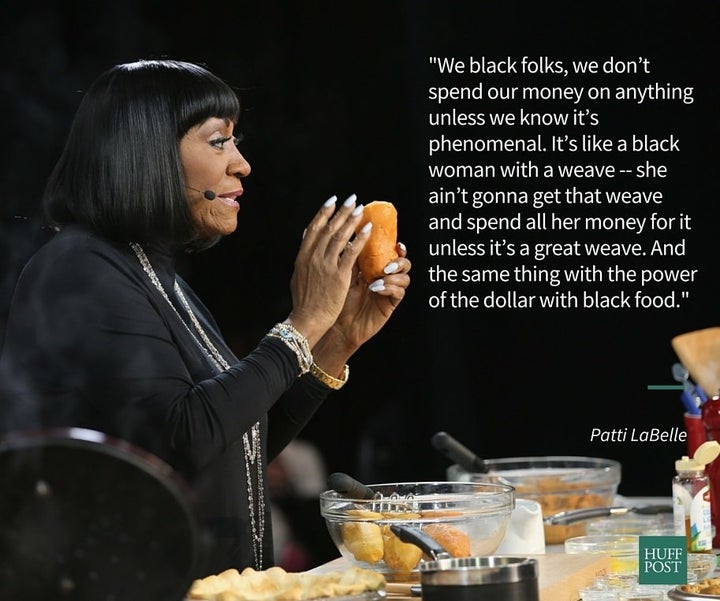 "We black folks, we don't spend our money on anything unless we know it's phenomenal," she said. "It's like a black woman with a weave -- she ain't gonna get that weave and spend all her money for it unless it's a great weave. And the same thing with the power of the dollar with black food -- and it's not just black people buying it, but we're showing them the power of the black dollar. And it's priceless. The power of a black woman and the power of a black man singing my praises. James Wright and Patti LaBelle, and then the black public -- they're buying this pie. So the power of a dollar is waiting to exhale, but we won't buy anything unless we know it's a great product."
LaBelle now has her eyes set on rolling out five to ten more items -- including her three-layer caramel cake, lemon bundt cake, lobster and shrimp mac-n-cheese and a bedding line -- with Wal-Mart in 2016.
"I have plans for Walmart from way, way, way back in the day of putting maybe ten more items in Walmart," she said. "It'll be 'Patti's Bedding' -- my bedding line that I had in Macys. And I'm going to do the mac-n-cheese. Everybody's been waiting for it, and I'll make sure James takes the first bite of macaroni and cheese."
Looking ahead to Thanksgiving, LaBelle plans to serve guests with two versions of her pie to compliment a menu featuring tasty dishes including fried turkey, potato salad and a sautéed kale.
"I have all of my friends who love sweet potato pies, so I'm gonna have that for them, the one from the store, and I'm gonna make one with no sugar," she told HuffPost earlier this month during a previous interview. "I'm gonna have something for everyone, but I'm gonna eat on the healthier side."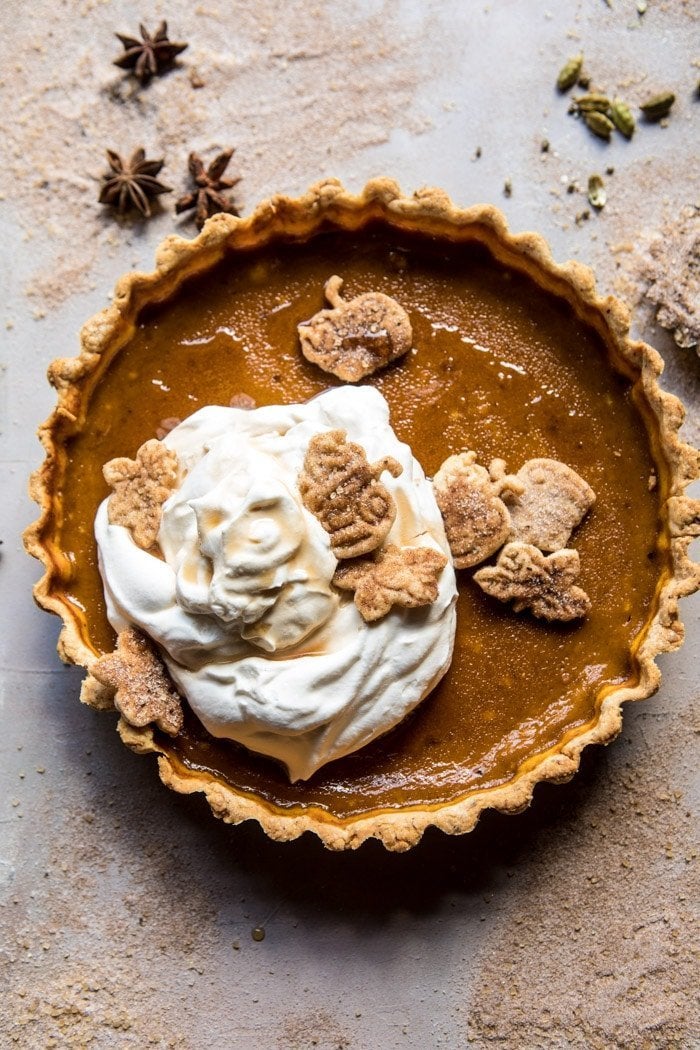 Thanksgiving Pie Recipes
Popular in the Community