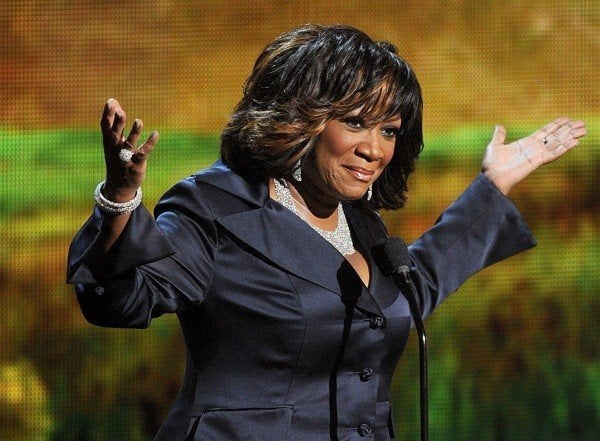 It appears that the hits keep on coming for R&B diva Patti LaBelle. Earlier this year a 23-year-old West Point cadet sued LaBelle following an alleged assault by her body guards in March. Now comes a new lawsuit from a New York City woman claiming the Grammy Award-winner allegedly abused her and her 18-month-old daughter.
According to ABC News Kevin and Roseanna Monk filed a lawsuit on Monday in Manhattan Supreme Court accusing LaBelle of screaming offensive language at the toddler and punching Mrs. Monk in the lobby of an upper West Side apartment building in November 2010, where she was residing during her tenure in the Broadway musical "Fela!".
According to the Monk's lawyer, Samuel L. Davis, Mrs. Monk was handling the family's luggage and car seat before LaBelle chastised Monk for letting the toddler wonder around in the building's lobby.
"My client responded as most people would," Davis explained to ABC News. "'Lady, mind your own business.' Patti LaBelle lost it. We have no idea what flew her into this rage."
The Philadelphia native's alleged outburst then led to her throwing water from a bottle at the mother and daughter, which then escalated the confrontation outside.
"My client went outside, and on the way to her car, she said 'Look what you did to my daughter. Look what you did,'" Davis said. "That's when Patti lost it and she lunged at her, tried to punch her and had to be restrained by her entourage. The bodyguard had to get out and drag Patti into the car."
Davis also went on to say that the baby has had a difficult time sleeping through the night since the incident and has had "issues with loud noises and strangers."
Although Monk has reported the incident to police, no arrests were made, which prompted her to sue for unspecified damages after receiving no response for an apology.
"My clients will feel good about any outcome that holds her responsible for her actions," he added. "Just because you have an entourage and bodyguards doesn't mean you can scream and throw water in people's faces."