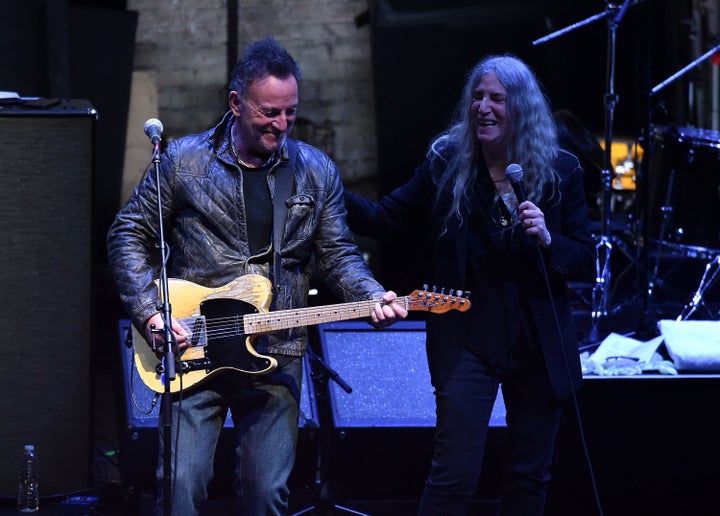 On Monday night, the Tribeca Film Festival hosted the world premiere screening of the concert documentary "Horses: Patti Smith and her Band" at the Beacon Theatre. Immediately after the credits rolled, the large screen rose to reveal Smith and her band ready to launch into a nonstop set list that included "Dancing Barefoot," "Gloria" and "Pissing in the River." Smith's powerful voice filled the room song after song ― her energy infectious as if you had just stepped into CBGB's in the '70s.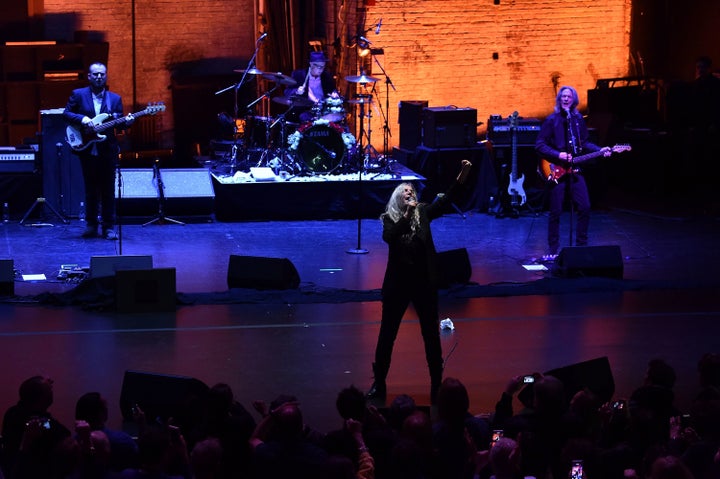 Smith didn't hesitate to get political throughout the show, dedicating a version of Buffalo Springfield's "For What It's Worth" to the students of Marjory Stoneman Douglas High School in Parkland, Florida, highlighting their strength and fight against gun violence in the wake of February's mass shooting.
"Thomas Paine said that 'These are the times that try men's souls.' And every single fucking day what they do in Washington tries our souls," Smith told the crowd. "Parallel to that we had five students who magnified as a million … 5 million ... The Parkland Five are the fucking hope of this planet ... We have to be with them, pray with them, march with them. Their cause is ours. Their cause is our future."
Just when you thought you had seen it all, Smith brought Springsteen ― on his night off from "Springsteen on Broadway" ― to join her on "Because the Night," the 1978 hit they famously co-wrote together.
But that wasn't the only surprise. Stipe, of R.E.M. fame, then joined Springsteen, Smith, and the band to perform "People Have the Power."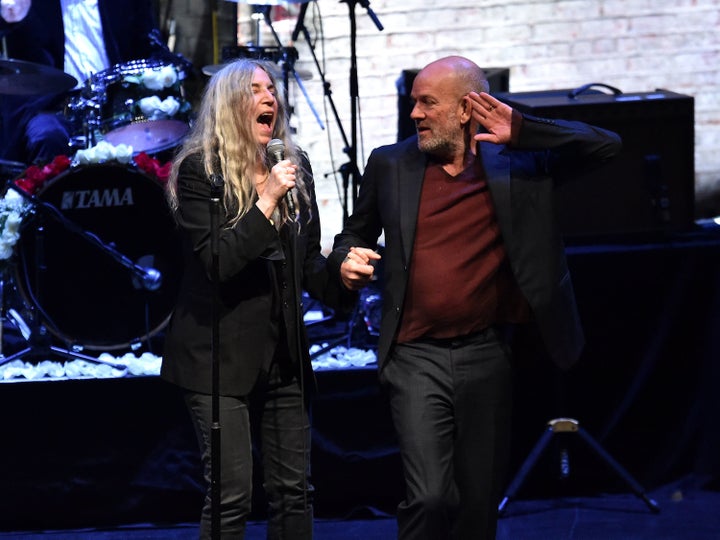 "We are moving to a new time and I look at young people to lead us … It is the people who make change," Smith said, continuing the social theme of the night. "People, we have to make change now!"
"Horses: Patti Smith and her Band," which celebrates the 40th anniversary of Smith's seminal "Horses" album, chronicles her January 2016 shows at The Wiltern in Los Angeles. The film, directed by Steven Sebring and executive produced by Jimmy Iovine and Clive Davis, will be released for streaming in May.
Popular in the Community