If anyone was wondering whether 67-year-old "godmother of punk" Patti Smith has lost her rebellious edge, this video should put any doubts to rest.
Capping off an emotional set at Riot Fest in Chicago's Humboldt Park as the sun set Sunday evening, the legendary singer-songwriter, poet and artist launched into an epic rant on politics, corporate greed and war as she and her band finished "People Have the Power," one of her best known songs.
"We do have the power! Our governments, our corporations would like us to feel defeated, but we have it with our numbers if we use it. Don't forget it!" Smith exclaimed.
(Check out her speech, beginning at 6:30 in the video above.)
"People, you can change the f*****g world! Take heart, don't give up!" she continued, beginning to shake with rage and vigor. "Globally unite for peace! It's not f*****g corny; it's what we f*****g need!"
Smith's set felt particularly personal, as it took place not far from her Chicago birthplace, on the birthday of her late husband, former MC5 guitarist Fred "Sonic" Smith. She dedicated both "Because the Night" and a cover of John Lennon's "Beautiful Boy (Darling Boy)" to Fred Smith. Prior to her performance, she even snapped a few photographs of the crowd:
Related
Before You Go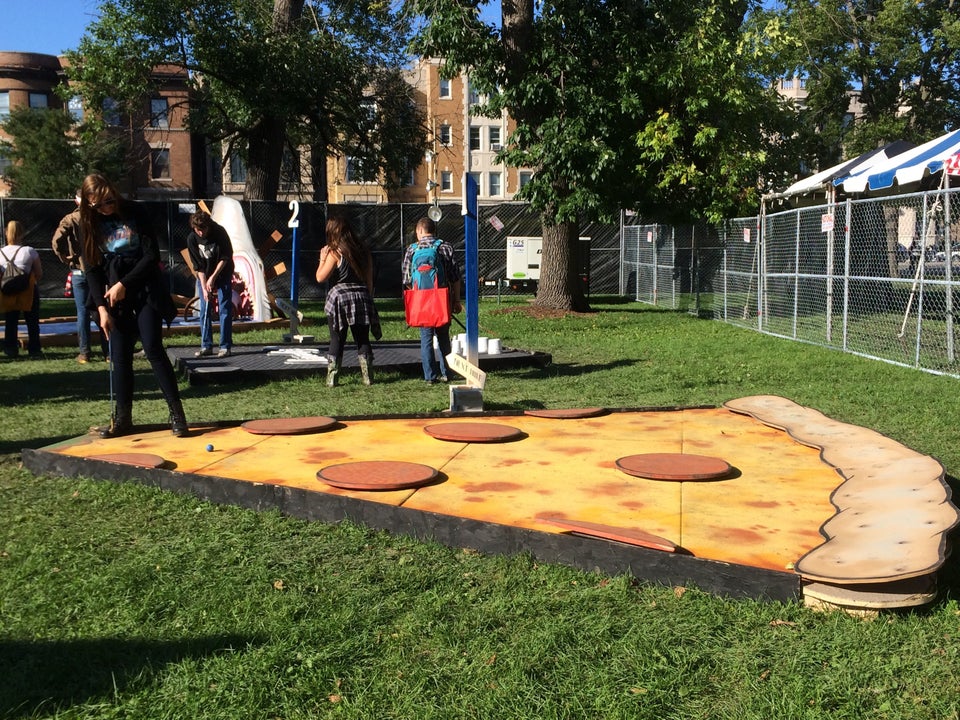 15 Riot Fest Scenes You Won't Find At Any Other Music Festival
Popular in the Community