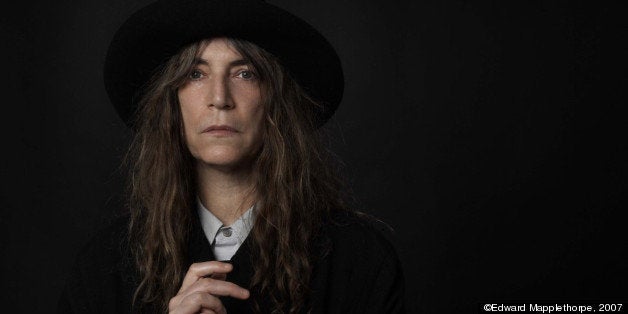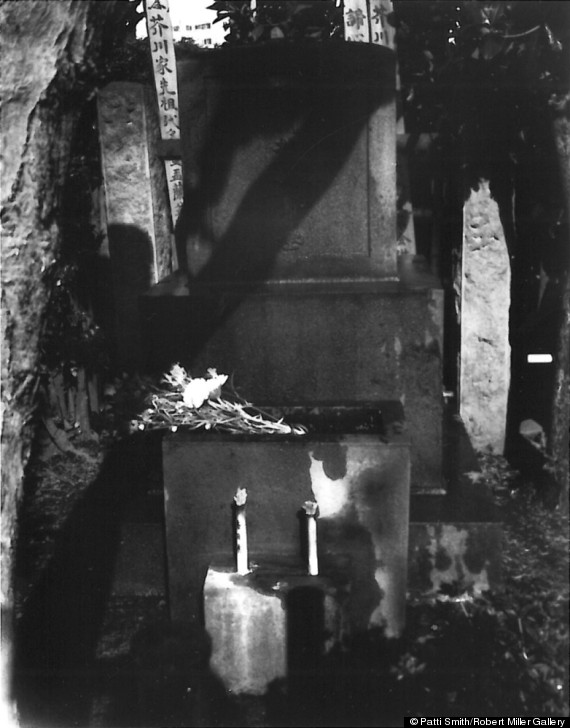 Ryūnosuke Akutagawa's Burial Site 1, Zōshigaya Cemetery, Tokyo, 2013. Gelatin silver print, edition 1/10
10 x 8 inches, 25.4 x 20.33 cm. © Patti Smith. Courtesy the artist and Robert Miller Gallery.
The exhibit explores the complex subject matter in two display rooms -- the white "Infirmary" and the black "Coral Sea." "Infirmary" hosts a collection of objects reminiscent of a hospital ward, showcasing two WWI-era beds and a series of paper works. "Coral Sea," on the other hand, is flanked with full-length black curtains which reveal a dark room-within-a-room meant to conjure images of the Kaaba in Saudi Arabia. Outside it, visitors can view Smith's photographs -- snapshots of Japanese writer Ryūnosuke Akutagawa's burial site -- while inside, they can listen to the song, "The Coral Sea," a performance by Smith and My Bloody Valentine frontman Kevin Shields.
On the day of the exhibit's opening, viewers will be treated to a one-night-only performance of "The Coral Sea" by Smith and her daughter, Jesse Paris Smith. Like the song, a powerful dedication to Mapplethorpe's battle with AIDS, the assorted show is set to be a haunting ode to the late photographer.
Scroll through the slideshow below for a glimpse of some of the silver prints that will be on view at "The Coral Sea." For more works by Patti Smith, who recently lent her talents to MoMa PS1's VW Dome 2 in New York City's Rockaway Beach, check out her "Camera Solo" exhibit here.
"Patti Smith: The Coral Sea" will be on view at the Contemporary Arts Center from May 18 to November 2013.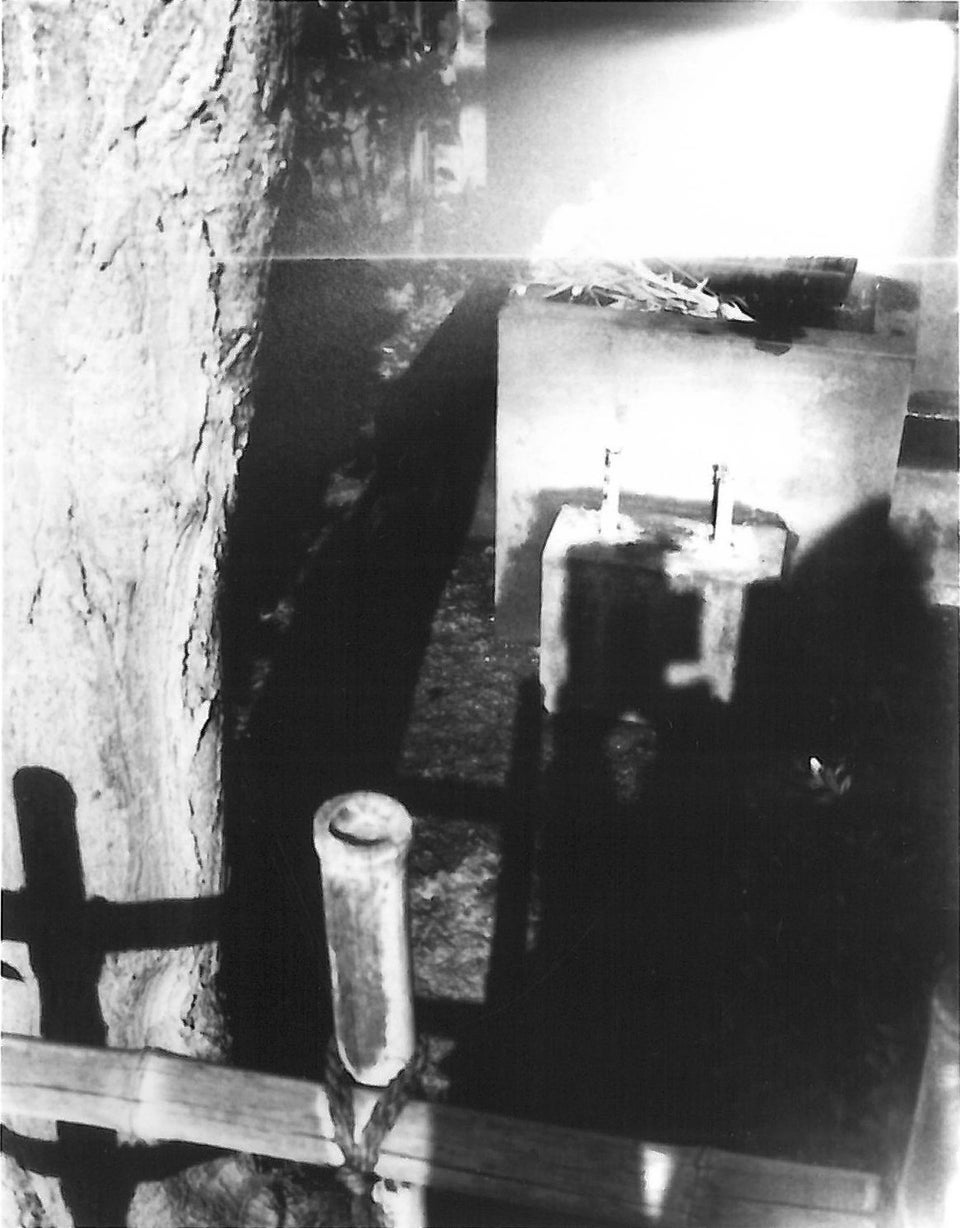 Patti Smith's 'Coral Sea'
Correction: In an earlier version of this article, we mistakenly listed the Contemporary Arts Center as the Contemporary Art Space. We apologize for the error.
Popular in the Community